What young driver courses are there for children aged 8 and up?
If they can reach the pedals, they're old enough
YOU DON'T have to wait until you're 17 to get behind the wheel of a car. Opportunities for youngsters to acquire driving experience are increasing, in part because this is seen as a good way to reduce the number of young motorists dying on the roads. One in five people killed on British roads last year died in an accident involving a motorist aged 17-24. But that age group makes up fewer than one in 13 of driving-licence holders.
The Institute of Advanced Motorists has called for road safety education to be part of the national curriculum and backs lessons for drivers under the age of 17, based on the theory that they can teach teenagers to master vehicle controls. The fledgling motorists will be able to concentrate more on learning about car safety when they are old enough to take proper driving lessons. Here are some of the courses available.
---
Browse NEW or USED cars for sale
---
Manoeuvres, ages 11-16
Young Driver training: 30-minute session, £32
Remember your first nervous, car-juddering driving lesson on a public road? Now there are dozens of opportunities for 11 to 16-year-olds to get that experience out of the way on an off-road site — often a car park — with far less pressure. Young Driver Training, backed by the Institute of Advanced Motorists, runs courses at 28 locations across Britain, starting at £32 for 30 minutes.
Once you've mastered the basics, further lessons will teach driving in artificial traffic, as well as negotiating junctions and roundabouts. Reverse and parallel parking tuition can even make teens more proficient than their parents. The AA and local providers offer similar lessons; some schools will arrange for them to take place on their premises for pupils.
Visit website for more information
On track, ages 11-16
YoungDrive!: 2 sessions, £178
It's all very well learning the basics, but most teenagers want to go fast. Both aspects are covered in many track-based lessons, which take place on closed sections of circuit. They do cover manoeuvres and the rules of the road, but also incorporate higher-speed training at up to 50mph.
MotorSport Vision runs YoungDrive! courses at Brands Hatch in Kent, plus its circuits at Oulton Park in Cheshire, Snetterton in Norfolk and in Bedford. The first £79 session teaches clutch control, gearchanging and steering, with up to three children (plus instructor) in the same car to cheer each other on. The second, £99 Plus course is one-to-one and introduces reversing manoeuvres and high-speed driving.
Visit website for more information
Under 17s Driving Experiences at Mercedes-Benz World, from £45
Less educational but more entertaining, these driving experiences are about having fun. For example, Mercedes-Benz World at Brooklands in Surrey teaches general skills, but also allows anyone who is tall enough to reach the pedals to drive a 4×4 off-road, or to learn racing techniques in an A-class hatchback.
Visit website for more information
Under 17 Blast, Bovingdon Airfield, Herts: from £49
This is the perfect driving experience for juniors aged between 11-17. With a fully qualified instructor, juniors will get behind the wheel of a dual controlled Mazda MX5. Under the guidance of the instructor, they will learn the basic driving skills such as steering, start-stop, clutch control and gear changing.
Visit website for more information
Karting, ages 8+
TeamSport Karting, nationwide, 2 x 15-minute open timed session, £25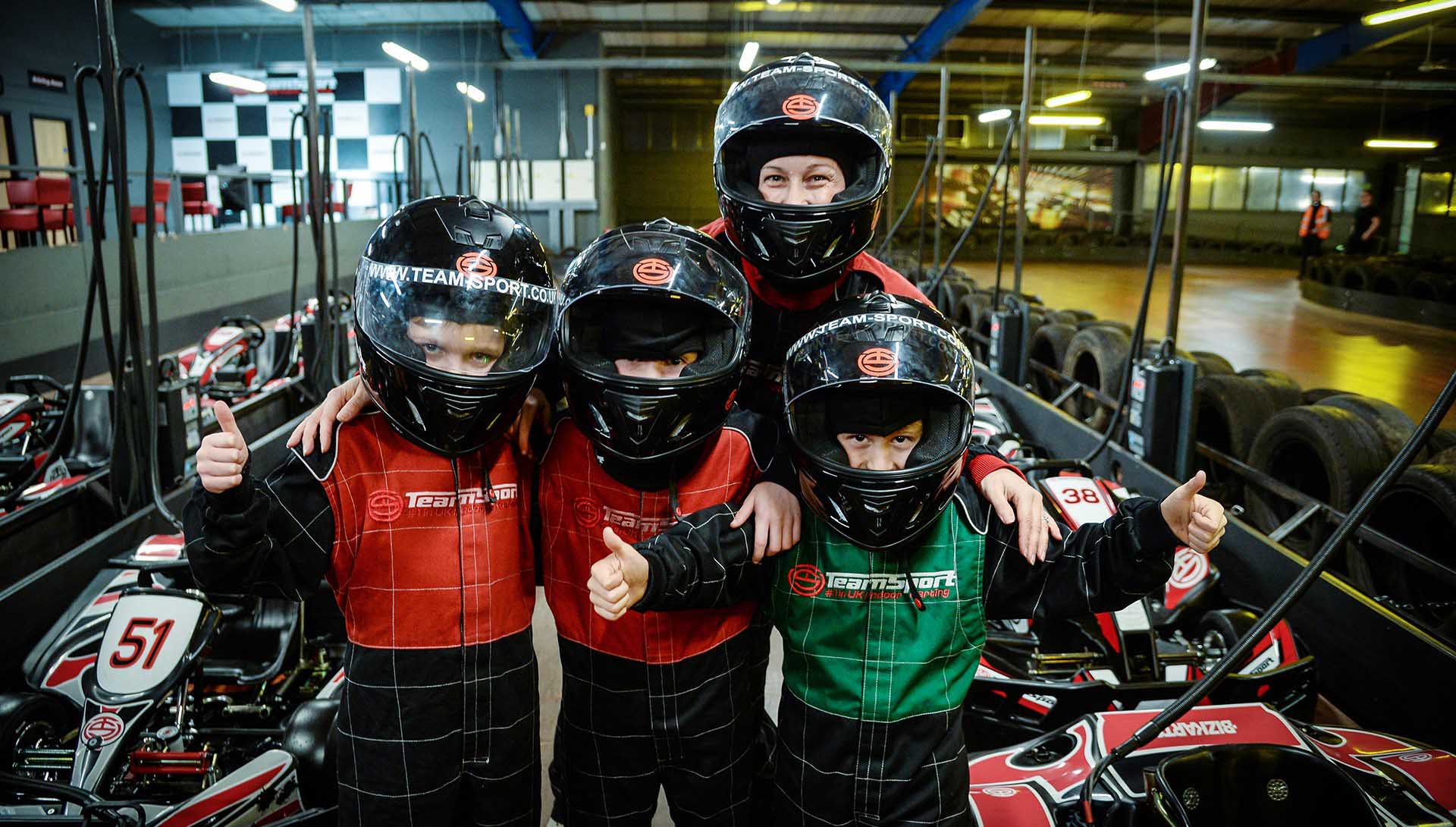 Left-foot braking and racing lines aren't going to impress any driving examiner, but if you want your youngster to learn a thing or two about car control — and to find out if they have the skills to become a future Formula One champion — the tried-and-tested go-kart can't be beaten. Sessions can be booked across the country and £25 can buy a respectable amount of track time.
Visit website for more information
Racing, ages 10+
Ministox (ages 10-15), racesnationwide, car starts at £2,000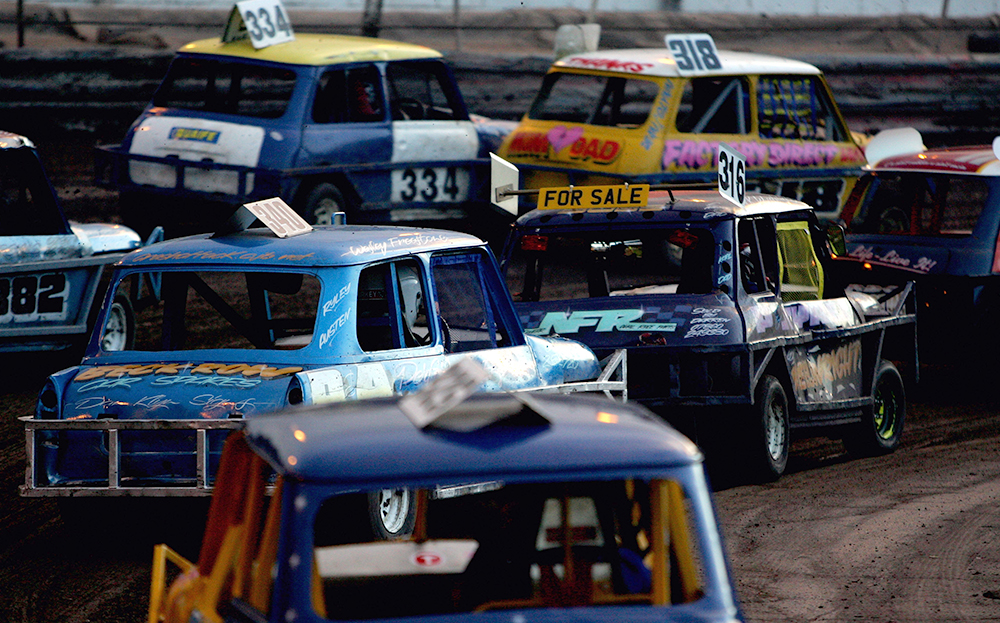 Before he turned 17 the Dutch driver Max Verstappen had already signed to join the Toro Rosso F1 team the following season, proving that it's possible to reach the highest level of the sport before ordering your provisional licence. Most parents, though, would balk at the astronomical cost of competing in kart championships.
Less well-known series offer far better value for money: Ministox are like big bumper cars — reinforced Minis raced on oval tracks, with contact allowed. In a few cases, cars can be hired per race, but drivers have to pass a test in advance and usually pay for any damage.
Visit website for more information
Production car autotests, ages 14-17
Under 17 Motor Club (North West) hosts 15 events a year, £25 per event with own car
A more sedate version of competition, production car autotests are more about car control than outright top speed, requiring drivers to thread their way through tight, twisty courses marked out by cones on car parks and airfields. They are hosted by regional motor-sport clubs and allow competitors as young as 14 to show off their skills in their parents' — usually small — road cars.
Visit website for more information