Dealer, supermarket or private: from whom should I buy my next car?
The safest ways to buy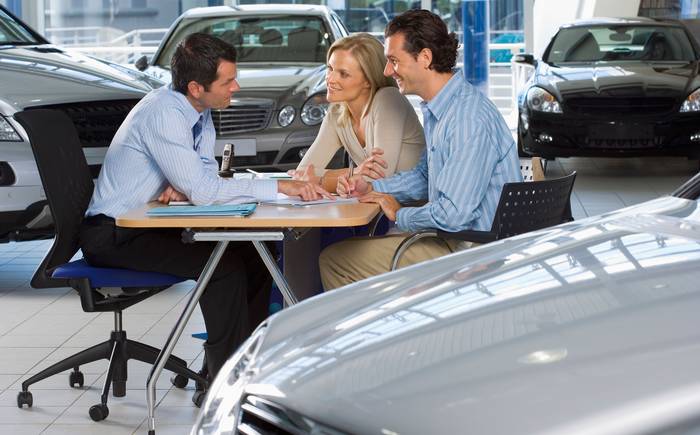 THERE ARE almost as many places to buy cars as there are cars to buy. We highlight the most common and take you through their pros and cons.
---
Search for and buy your next car on driving.co.uk
---
Franchised dealerships
Besides selling new cars, these dealers operate manufacturer-backed "approved used car" programmes offering fully checked cars with a decent warranty ‒ including any remainder of the original one.
Advantages: Full consumer protection; comprehensive warranties; best chance of manufacturer support if things go wrong.
Disadvantages: Usually the most expensive way to buy.
Car supermarkets
So-called "car supermarkets" are high-volume sales operations often displaying hundreds of used cars. They don't just deal in high-mileage fleet disposals, they are where the franchises send pre-registered vehicles they can't shift. Warranties may be less comprehensive than from a franchise but many of these places operate a no-quibble, limited-period returns policy ‒  although there will be pressure to buy a replacement car ­‒ and will sell you an insurance-backed after-market warranty.
Expect no-frills service, and mainstream models and ex-lease cars that are less than slickly presented but if you can live with a few stone chips, bargains can be found. Haggling is generally not encouraged.
Advantages: Some big savings on as-new and older cars; plenty of choice; no-haggle pricing so at least you know where you stand.
Disadvantages: Part-exchange valuations will be no better than what you'd achieve at auction; cars may be high-mileage or tatty; limited after-sales support.
Independent dealers
These places are dependent on their reputation and responsible local dealers offering a good service and selling well-sourced used stock will have customers coming back for car after car. For added peace of mind look for those dealers who are members of approved used car schemes operated by national breakdown companies such as the AA and RAC. Of course there are bad apples but you can avoid them by finding out who's recommended in your area. And you can always tell a lot about the car from the person who's selling it.
Advantages: Competitive pricing; wide choice of older cars; more aftersales protection than buying privately; they'll take your old car in part-exchange.
Disadvantages: Still some rogues on the margins; check the warranty cover carefully.
Specialist independent dealers
These are like general used car dealers, above, but specialise in particular makes (such as BMW or Mercedes) or types of car (off-roaders, estates, diesels and so on). The best are knowledgeable and enthusiastic, and source quality used stock across the price spectrum.
Advantages: You can research and compare your chosen model at a range of ages and prices; good knowledge of their market; newer cars can be cheaper than those at franchised dealers.
Disadvantages: Warranties need a careful eye over the small print; watch that dealers' faith in their chosen specialism doesn't breed ambitious pricing.
Brokers and agents
Internet and telephone-based dealers can supply a new or nearly new car at a substantial discount ­– but keep your wits about you. Buying a car unseen isn't ideal but the Distance Selling Regulations give buyers extra rights such as a seven-day, cooling-off period. The government's business department gives a good summary of the regulations. Check out the company's credentials, be wary of paying a large deposit and ensure you know what you're getting – a car supplied this way might not be to UK specification, which would make it difficult to sell on later.
Advantages: Savings to be had; someone else does the hunting.
Disadvantages: Some fly-by-night operators; you won't see the car until it's delivered.
Auctions and small ads
Classified advertisements continue to be a productive way to buy and sell, despite the growing popularity of auction websites such as eBay (where dealers mingle with private sellers, often listing stock with a "Buy it now" fixed price).
If you know what you're doing, a real-life auction is the place to go for a car at trade price. In recent years they have worked to improve the experience for private buyers. Visit a few auctions first to get a feel for the pace and for procedures before you take part. Take a knowledgeable friend who can keep your bidding in check as well as help you appraise your chosen car beforehand. Buying privately offers even less protection than buying at auction and you may end up paying more for your car but at least you can test drive it and have it inspected by a vehicle engineer if you wish.
Advantages: Huge range of cars at all prices.
Disadvantages: Little consumer protection.