Three essential tips before buying a car
Oh, I like the orange one but is it money down the drain?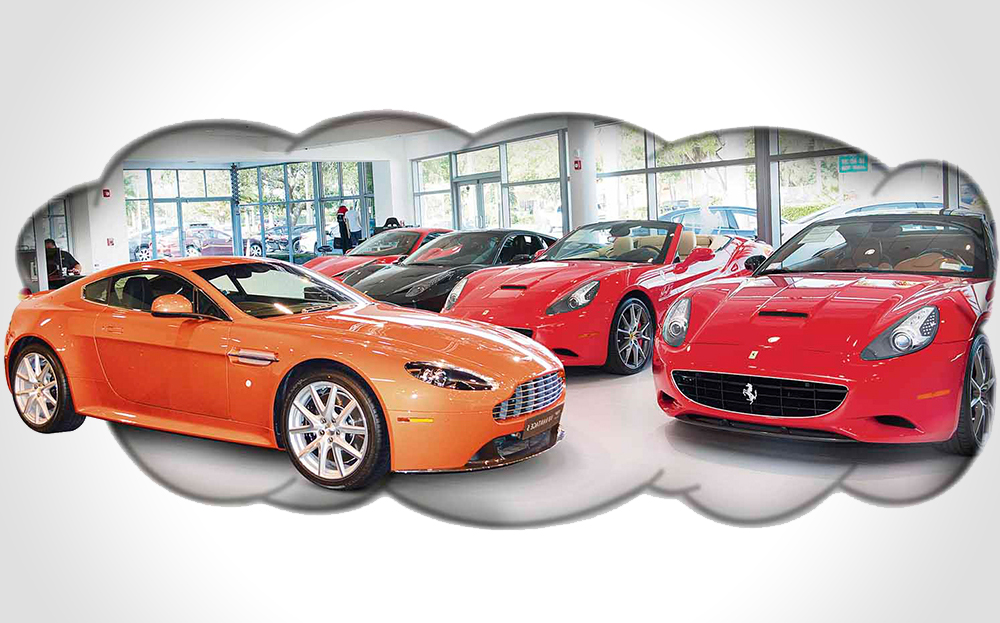 SO YOU want to buy a car, but where do you start? Before you even get to the dealer's forecourt to do battle with the shiny-suited, silver-tongued salesman — or saleswoman — there are a few basics that every potential buyer needs to have covered.
---
Search for and buy your next car on driving.co.uk
---
From the obvious (what model do you want) to the obscure (it must have a heated steering wheel), knowing the basics will clarify your choice and help you in your negotiations. Here are the main things to think about.
Do your research
Just because you bought a Ford or a BMW last time, you don't have to do so again. A lot can change in three years — the length of time that drivers typically own a car — so it pays to spend more than a cursory few minutes looking at the latest recommendations.
If you've missed recent Driving sections, you may not realise that the Mazda2 and Skoda Fabia are worthy rivals to the Ford Fiesta, that a new Volvo XC90 has come along and that Vauxhall is reviving the Viva name later this year. You can see our full recommendations in every category on driving.co.uk, where there are also reviews of every important new car and news of coming models.
Options
Once you've found a car you like, it's time to turn it into one you love. At least that's what your dealer will try to tell you. Don't get carried away when you're looking at the options list. It's as tempting as the pick'n'mix counter was when you were eight years old and, in just the same way, the bill can creep up to give you a shock at the till. When you come to sell the car, however, those options typically lose 80% of their value and in some cases all of it.
Choose options that future buyers are likely to want just as much as you do. Front and rear parking sensors will make your car easier to sell and command a slight premium, but even so, after three years, a set of sensors that cost £450 on a new car may retain only £50 of their value.
Other features in demand among used-car buyers are leather seats and metallic paint, particularly on larger cars, according to CAP, which provides data, including used car values, to buyers and the motor industry. Bluetooth connectivity and a built-in sat nav are popular and large glass roofs on people carriers can make them easier to sell.
Don't get carried away when you're looking at the options list….typically they lose 80% of their value and in some cases all of it
New cars often come with option bundles that group together several additional extras for a reduced price. If they include sensible devices and systems that will improve comfort and safety, they can be worth adding on to the cost of the car, particularly as many used-car buyers will understand what the pack offers and be prepared to pay extra for it.
A good rule of thumb is to avoid adding so many extras that your car costs more than buying the next trim level in the range, and avoid unnecessary, aesthetic options such as a rear spoiler. If you are ordering items such as an upgraded stereo, sports suspension or stylish alloy wheels, then be certain that you really value them and you'll get your money's worth: the next owner is unlikely to pay a penny more for them. In some cases the options can be a turn-off for buyers.
Specifying an ashtray could make future owners worry about forever finding nicotine stains or ash, while a towbar on a hatchback will give the impression that the car has had a tough life. Factory-fitted bars on 4x4s can add value, though.
Safety and reliability
To check how safe a car is, turn to Euro NCAP. This EU-backed organisation independently tests vehicles beyond the standards required by law, crashing cars at higher speeds and simulating more dangerous collisions. The consortium provides an overall star rating for each car it tests, as well as for how occupants (adults and children) and pedestrians fare in the event of a crash. Results can be found at euroncap.com
CAP says few used-car buyers will pay more for safety options, so ensure that you will use gadgets such as adaptive cruise control — which maintains a set distance from the car in front — before choosing them. One worth considering is automatic emergency braking. It's so effective at avoiding low-speed crashes that some insurers will offer a discount on premiums for certain cars.
---
Search for and buy your next car on driving.co.uk
---
Information about the reliability of new cars is limited, so it pays to ensure that the warranty will cover you for as long as possible. Three-year mechanical and electrical cover is common, but many are limited to the first 60,000 miles, which could affect some high-mileage motorists. Kia's warranty stretches to seven years, Hyundai and Toyota offer five years and Renault's cover is for four years.