The accelerator is in the middle ... how to drive a £300,000 pre-war Lagonda, with Jennie Gow
1936 race-bred machine is a beast
IF YOU'VE ever wondered what it's like to drive a pre-war classic car, you're not alone. Many dream of the chance to relive the golden years of motoring, before the introduction of such fripperies as seatbelts, disc brakes and synchromesh gearboxes.
Of course, part of a pre-war car's appeal is that this relative lack of sophistication — by comparison with modern road cars — makes them a challenge to drive. And the 1936 Lagonda LG45 Tourer shown in this video is no exception, as journalist and broadcaster Jennie Gow found out.
Gow may be a petrolhead and motor sport commentator of world renown, but even she had trouble getting used to the heavy steering and uncooperative transmission of the Lagonda.
---
Browse NEW or USED cars for sale
---
That's despite the £300,000 LG45 being one of the more high-tech road cars of its day, with engineering developed from the company's Le Mans-winning racer of 1935.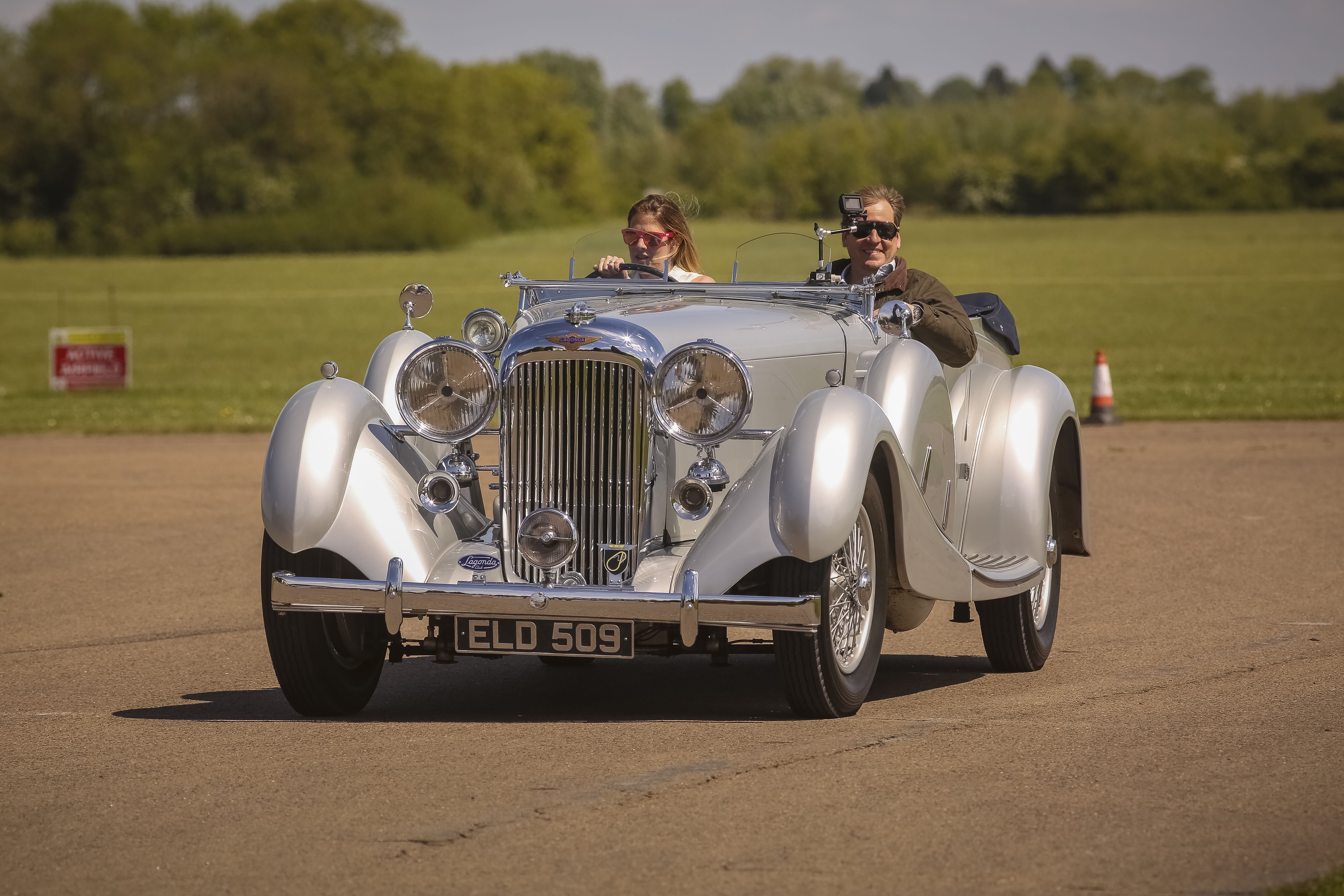 One of the biggest headaches is the fact that the accelerator is in the middle of the three pedals, rather than on the right; a common set-up for cars of its period, but something that would take a newcomer some getting used to.
Watch how Gow got on in the video above.
See the Lagonda LG45 Tourer up close at the 2018 Classic and Sports Car Show in association with Flywheel (June 23-24): click here for tickets and information.
For more information about the car, visit robertglover-ltd.com.
Unique ex-Stirling Moss racing car, driven by Kirk Douglas in movie The Racers, to star at Classic & Sports Car Show
I inherited an MGA: how a classic car changed the way I look at motoring (video)