Will anyone warm to the Volkswagen Budd-e concept car at CES?
A camper van for Generation Selfie
---
Published 06 January 2016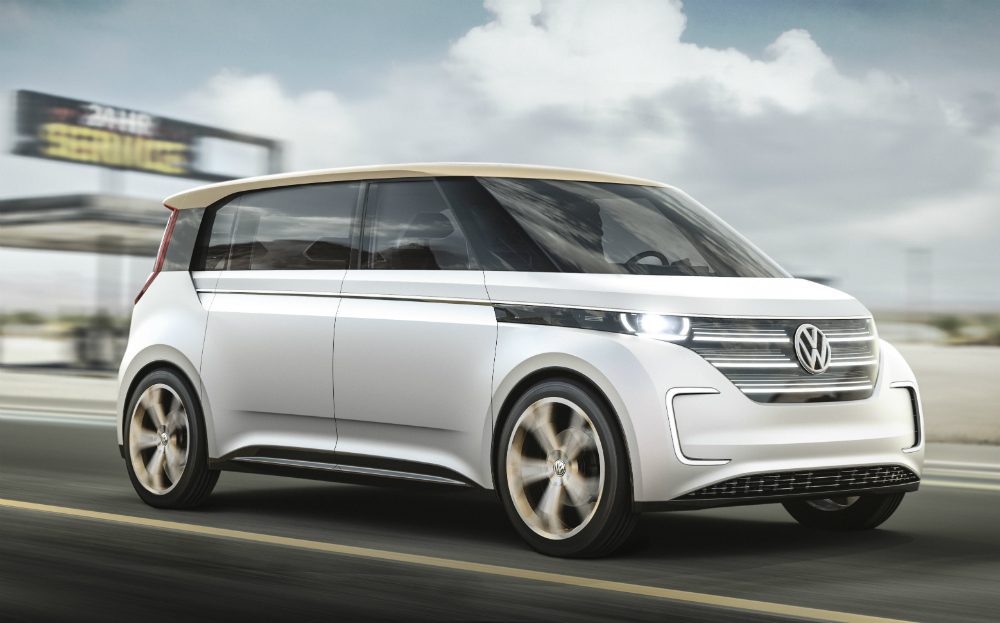 WITH A name chosen to appeal to Generation Selfie, and electrically powered motors that can zip it along as quickly as a hot hatchback, the new Volkswagen Budd-e concept is a far cry from the original, 1950 Volkswagen Transporter that went on to endear itself to a generation of global nomads, surf bums and families that celebrated flower power over nuclear power. So the obvious question is, will anyone warm to the Budd-e?
---
Browse NEW or USED cars for sale on driving.co.uk
---
Revealed at the Consumer Electronics Show (CES) in Las Vegas, the Budd-e previews both a new, funky family car from VW and the next generation platform and components – known as Modular Electric Drive Kit (MEB) – that will underpin a range of electric cars from the German car maker.
Still reeling from the Dieselgate emissions rigging scandal, and facing the prospect of being sued by America's Environmental Protection Agency for as much as £14bn, Volkswagen's top management are powering ahead with the electrification of its cars.

The four-seat Budd-e concept car features a pair of electric motors, one beneath the car's nose and the other in the back, which give it four-wheel drive and a combined power output of 235kW (315bhp). That makes it capable of zipping from 0-62mph in just 6.9 seconds.
Thanks to a new generation of lithium-ion battery, the car is said to be theoretically capable of travelling 331 miles on a single charge. Plugging in to a high-powered, 150kW system would give 80% of a battery charge in 30 minutes. However, the Budd-e's batteries can also be topped up using a wireless induction process, much like an electric toothbrush, as VW anticipates improvements to the electric car infrastructure and home charging units.
The electric powertrain isn't all that's being previewed in this CES concept car. It demonstrates how car makers like VW believe that the so-called Internet of Things will see cars become more connected to peoples' everyday habits.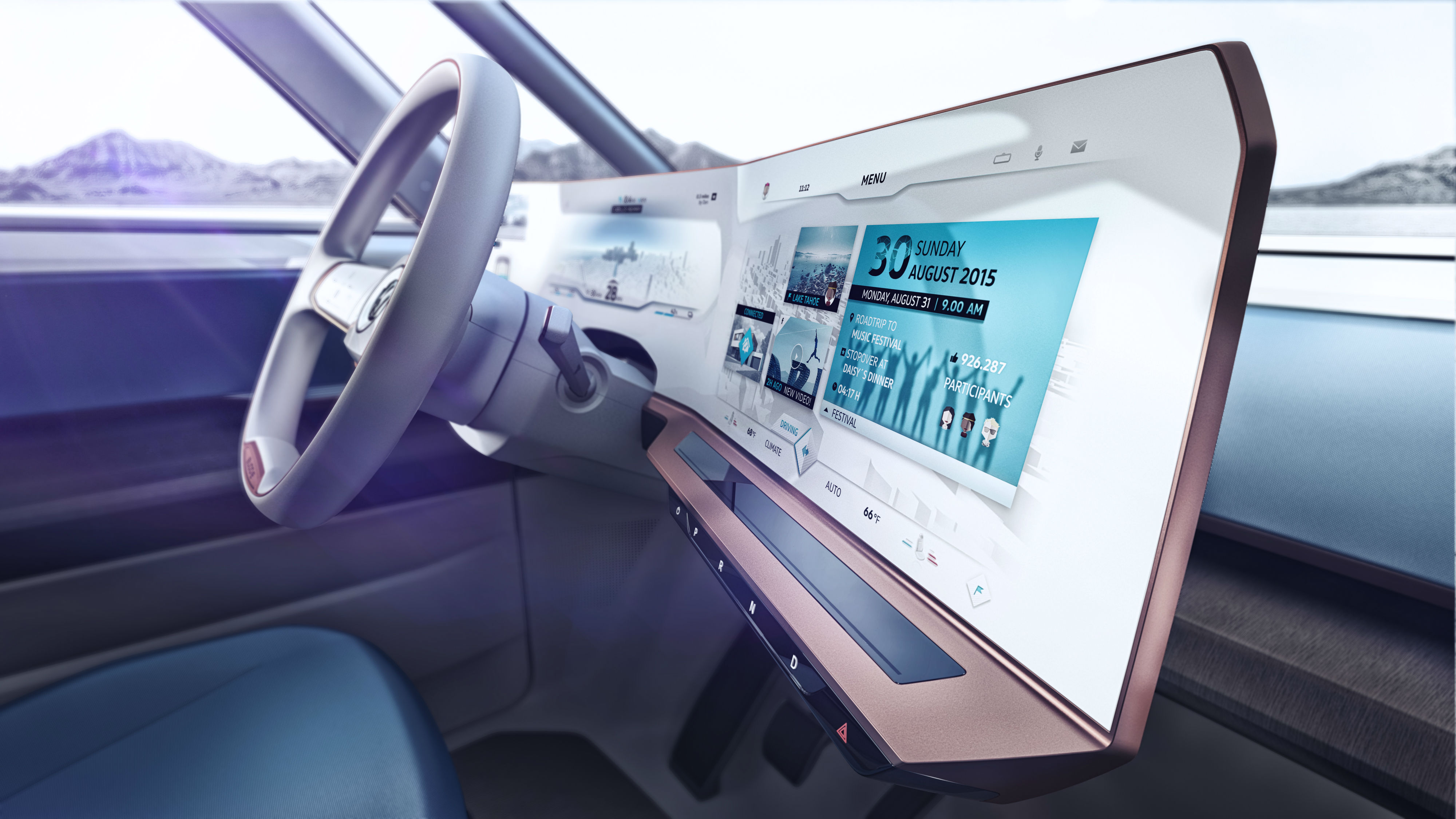 For example, when synced to the home's smart-fridge, the car could remind the driver on their way home that the bread, milk and cheese are all going off today, and – heaven forbid – there's no Chardonnay in the wine chiller. VW has developed the technology in partnership with LG, the Korean electronics giant.
Songs could be programmed to play at certain points on a pre-planned journey. And when you arrive home, gesture recognition would mean the doors can open themselves.
Rear-wheel steering helps in tight parking spots, and 3D digital displays and touch pad sensors on the steering wheel preview features coming to VWs of all shapes and sizes in years to come.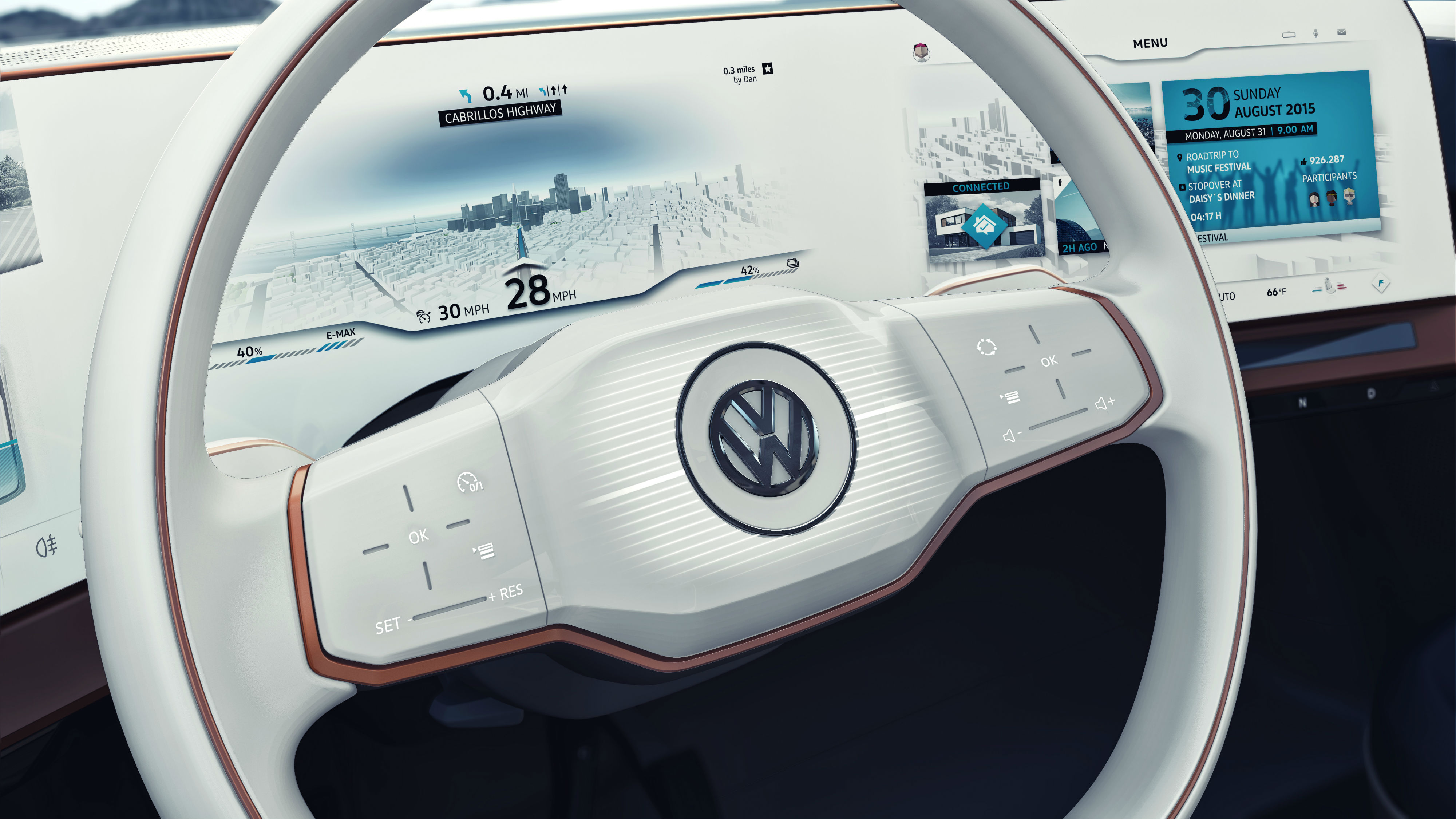 Will VW build the Budd-e, or just parts of it? Driving put the question to Dr Volkmar Tanneberger, head of electronic development for VW and responsible for the Budd-e project.
"The basic idea is to develop a modular toolkit and take this flat battery  into serial production, one motor on the front, one on the rear. This is the MIB electric platform.
You will see a car that looks a lot like this, on the MIB platform, reach production. I can't say exactly when, but 2020 or thereabouts."