How to identify a Mondeo man
Creature of habit with a heart of oak and an eye for a bargain
---
Published 03 February 2015
WHO OR what is Mondeo man? According to Ian Houghton, 53, who has owned four generations of Ford's large family car, the answer is simple: "He's a hard worker — stoical, with a heart of oak," he says. "The backbone of the country."
Houghton bought his first Mondeo, an estate, in 1995, a couple of years after Ford launched the car — and has owned six in the past 20 years. In that time we have had four prime ministers, Apple shares have increased in value 100 times and Manchester United have won the Premier League 11 times. Back then, Take That got to No 1 in the pop charts with Back for Good, before splitting up and reforming again.
Houghton strapped a child seat in his first Mondeo to carry his then three-year-old daughter to nursery. He used his latest, a Mk 4 Titanium X Sport, to take her to London to be called to the bar. He cheerfully admits that the last drive he ever takes — to the cemetery — will probably be in a Mondeo hearse. That sums up Ford's most versatile model, he says: a car for all seasons.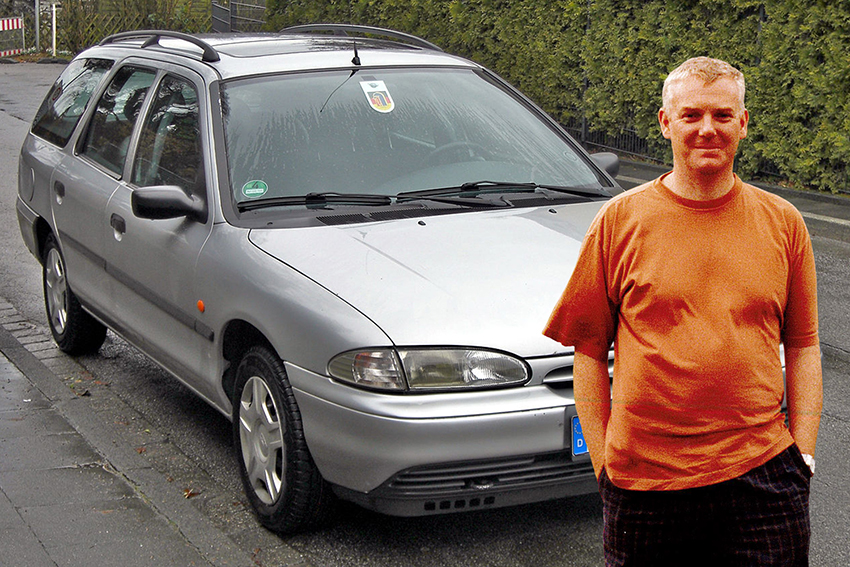 "I went to my local Ford dealer in Colchester, Essex, 20 years ago and bought a 2-litre Mondeo Ghia less than two years old, green, with 19,000 miles on it. I can even remember the date: June 7. It was great: reliable, economical and comfortable."
In 1998 Houghton, a journalist, traded in the first-generation Mondeo for a second-generation Ghia X — this time in red. Three years later he bought a third-generation one.
Without realising it, Houghton, who drives 25,000 miles a year, had become Mondeo man, and whenever he needed to change cars because of his mileage, Ford's regular revamping of the model meant there would be a new version.
"I prefer to buy nearly new. I'm partly a creature of habit, but more importantly I think Mondeos give you a lot for your money," he says. "I remember in the 1990s my Mondeo had air-conditioning when some similar BMWs didn't. You get heated seats and cooling seats — my daughter loves those. And my latest has built-in sat nav and parking assist with camera. It's a joy. I'm not mechanically minded so if I break down in the middle of nowhere I know any AA patrolman or local garage can fix a Ford."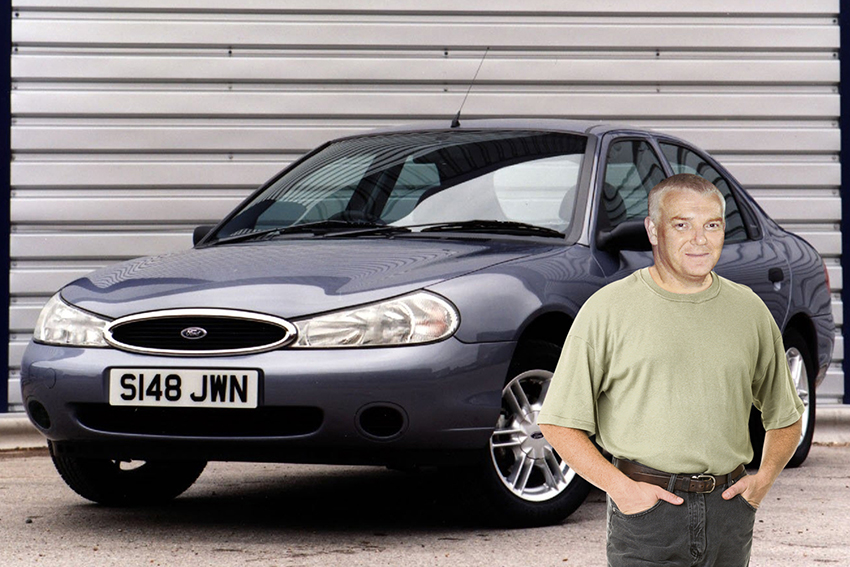 Tony Blair identified Mondeo man as the kind of thirtysomething middle-income homeowner whose support Labour needed to defeat the Tories in the 1997 election. David Cameron hopes the same sort of no-nonsense middle England voter will back him and the Conservatives in May. But he may have to do without Houghton's help.
"My local MP is a Liberal Democrat. I don't agree with some of the things that the party has done in the coalition but he's worked hard for the town and could get my vote," he says.
Read our First Drive review of the 2015 Ford Mondeo here