Vince Cable drives the 190mph Aston Martin Rapide S
I promise to steer around any stray rhino this time
I KNOW that Aston Martin's new Rapide S is fast because I've tried it. As business secretary, I helped bring it to production with a £1.6m grant for the project from the regional growth fund.
I can't claim all of the credit, but the government has played a modest but important role in getting it to the market. So it was particularly rewarding to be able to take it for a test drive at Aston Martin's track in Gaydon, Warwickshire.
I got to 160mph, which I didn't think was too bad, considering its top speed is 190mph. The car was more capable and felt quicker than my favourite Aston — the DB9 — although I was disappointed that it didn't have a manual gearbox. I ignored the paddles on the wheel that allow you to change gears. It's not the same as an old-fangled stick where there is a real joy in going up and down the gears.
Having a manual is also a good discipline in a fast car. You're forcing yourself to think the whole time about the balance of speed and gear selection.
I've got a clean licence at the moment, although I have had points in the past. It was so many years ago that I can't remember how many. I was caught by speed cameras, but there aren't so many of them these days. That might explain why I'm in the clear.
I'd also like to have a go in Top Gear's Reasonably Priced Car. I'm a bit of a fan of the programme because — like an enormous number of British people — I like good performance cars, but I don't think I would get close to Lewis Hamilton's time around the track.
The world tends to divide into petrolheads and environmentalists, but I'm a bit of both. I keep a foot firmly in both camps.In my current job I visit British car manufacturers and, on a few occasions, get to drive some of the models. I do enjoy good driving and good cars: it's one of the great pleasures of life.
I'm a big fan of McLaren, which is doing great work. The company hasn't promised me a drive in its new P1 supercar yet, but I've maintained a good relationship with it just in case.
In my fantasy world I would have an Aston Martin DB9, but at the moment I'm very happy with my Vauxhall Astra. I bought it nearly new 10 years ago because it was functional, sensible and reliable. Although it's just an ordinary car, I've discovered that it goes rather fast and it's comfortable at about 110mph — but only on German autobahns.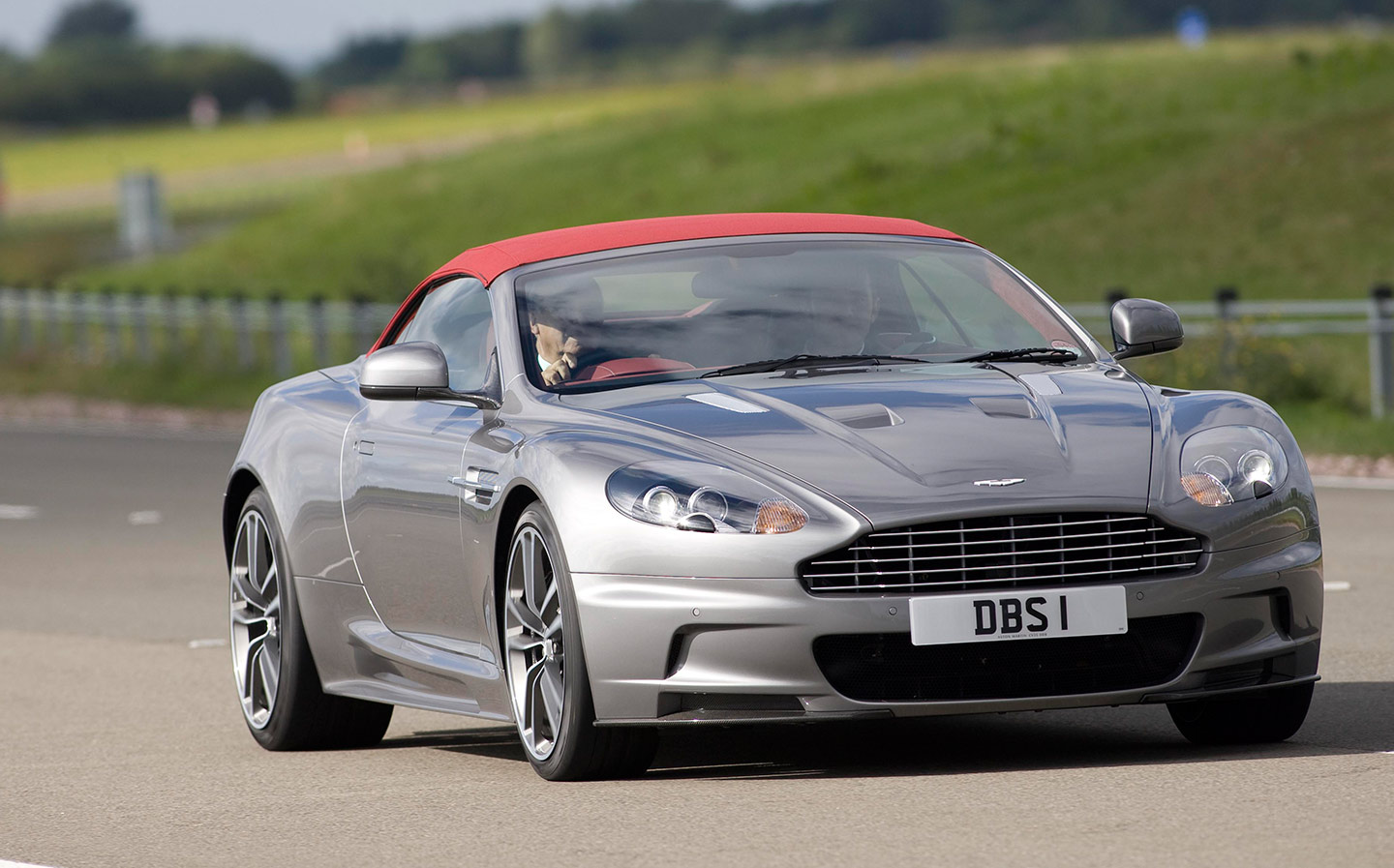 Owning a Vauxhall Astra has also helped boost car-making in Britain. It was made at Ellesmere Port and I'm proud that I played a part in convincing GM, Vauxhall's owner, of the commercial case for keeping the plant open when it was considering closing it. I made a great play of having an Astra and it was quite a good selling point — the negotiations succeeded. I didn't tell GM that it was about 10 years old, though, so hadn't contributed to its latest production figures.
The whole point about the car industry is that it isn't just about mass manufacturers. McLaren, Aston Martin, Morgan, Ginetta — these wonderful bespoke-type companies have unique brands; they have quality, and Britain is very good at this sort of thing.
The one thing that British companies seem to have that others don't is design capability. You have a fusion of engineering and design skills that seems to work extraordinarily well in the UK and we are supporting good projects with funding.
Like all manufacturers, Aston Martin had to go through a tough process to justify the funding from my department, even though I like its cars. When I went on Desert Island Discs, I was asked what luxury item I would want to take onto a desert island and I took the politically incorrect decision of saying that if it had a road, I would have an Aston Martin.
If I were at the Department for Transport, I would love to find a way to reduce congestion. It's the one thing that raises the blood pressure. I'm a calm person, but traffic jams are not fun.
I have also, in the past, argued for the principle of extending the road network through toll lanes, and as someone who has driven on the French péages, I can see the attractions of that system. I am a great fan of the M6 toll road. I usually go that way rather than risk sitting outside Birmingham on the M6. It was quite different when I learnt to drive my father's Morris Oxford in 1960: the roads were empty.
By the late 1960s I owned a Mini van. We had it for quite a long time, and it became pretty battered. There was one celebrated occasion when I was in the diplomatic service and got invited to a banquet at Buckingham Palace. I drove up in the van, which, by then, had its back doors tied together with string. The police were suspicious but I was wearing my penguin suit, and my late wife Olympia had a rather beautiful sari, so they were eventually persuaded that we were genuine. My wife never allowed me to forget that, though.
My first car was a Volkswagen Beetle, which I owned when I was 23 and working as an economist in Kenya. It was the only car that could cope with the rough roads and it needed to be reliable because every weekend I drove 100 miles to see Olympia, who was then my girlfriend and taught in a little mission school on Mount Kenya.
It was east African safari-type country and I got into all sorts of scrapes driving around the bush. I hit a rhino on one occasion, but the car survived for two years. I would like to go back and drive the route of the Safari Rally, through Kenya, Uganda and Tanzania. It's one of the world's great adventures.
Talking about transport of the future, you can't predict what will happen. The government can invest only in the projects that appear to have good prospects. Some of them will fail and some will succeed.
There are areas where we do have to make a jump, and a good example is the electric car. We do know it is coming but it won't happen unless the basic technology is right, hence the commitment to the charging infrastructure and why the government has invested in battery development at Warwick University. But we don't know whether the future lies with electric cars or hybrids or improved internal combustion engines, so we are supporting all of those.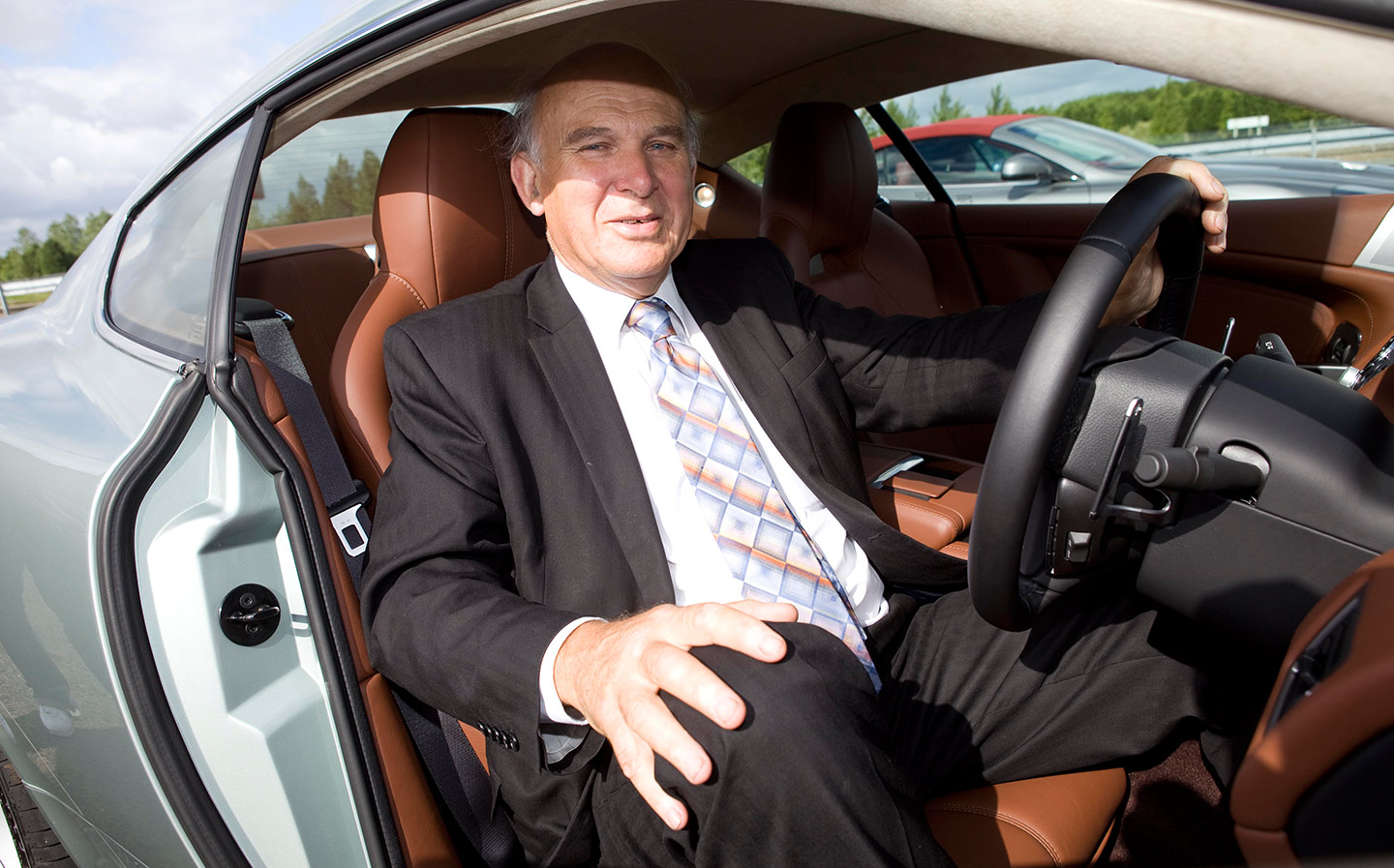 As business secretary, I am aware that small business is a forceful advocate of doing something about petrol duty. The CBI has also been eloquent in pointing out that you could save a lot of business costs and create employment by an intensive programme of small-scale roadworks, repairing potholes. That message has been communicated forcefully to the exchequer.
I first worked with car manufacturers in the late 1970s, when I was a special adviser to John Smith, then the Labour secretary of state for trade. It was when the industry was at its worst — when it was in serious trouble. It was the tail end of the Red Robbo era and British cars had a terrible reputation.
There was a big debate over whether we should have the Japanese investing in Britain and there was a big reaction against it. People were saying, "We beat them in the war, so why are we allowing them to invest in Britain now?"
We took the view that we had to be rational and welcome inward investors. Of course, the Japanese transformed the industry, Nissan particularly, and we've seen it and the other two big Japanese companies, Toyota and Honda, introducing better management methods and good products and taking a very long-term view of the industry. Together with other investors such as Ford and Vauxhall, as well as Jaguar Land Rover, it has brought about an extraordinary renaissance that is really good for Britain. That experience still influences me today.
Factfile
Aston Martin Rapide S
Price:

£149,950

Engine:

5935cc, V12

Power:

550bhp @ 6750rpm

Torque:

457 lb ft @ 5500rpm

Transmission:

6-speed Touchtronic sequential

Acceleration:

0-62mph in 4.9sec

Top speed:

190mph

Fuel:

19.9mpg (combined)

CO2:

332g/km

Road tax band:

M (£1,065 for first year, £490 thereafter)

Dimensions:

L 5019mm, W 1929mm, H 1360mm
Vince Cable is the Liberal Democrat MP for Twickenham and secretary of state for business, innovation and skills
Published May 5, 2013