Video: Spy captures Bond escaping Spectre in Aston Martin DB10
Chase scene with Jaguar C-X75 to take place in 'Rome-upon-Thames'
---
Published 17 February 2015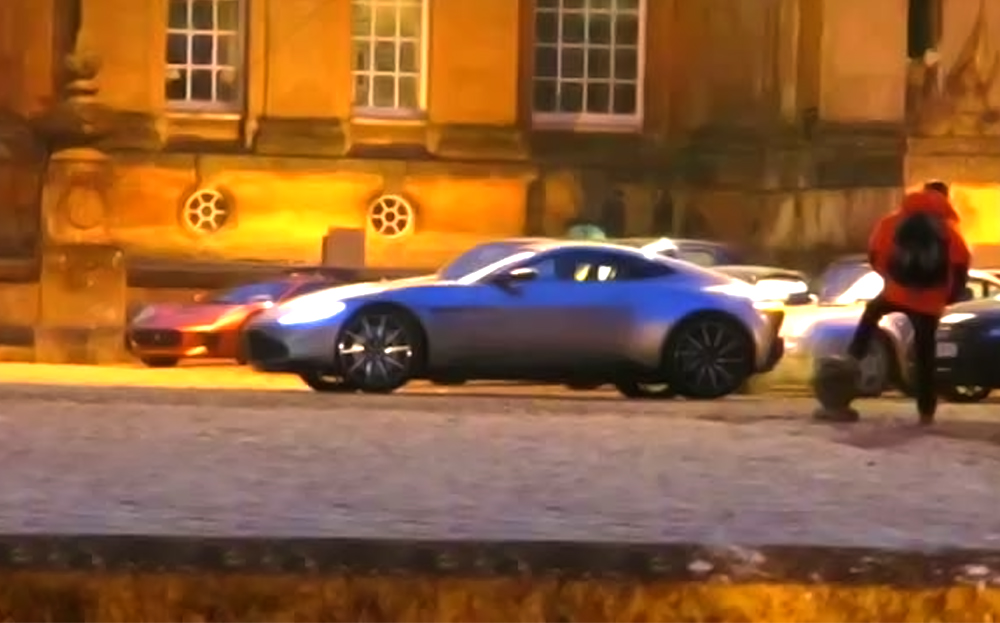 YOU CAN pack in as many girls and gadgets or puns and guns as you like, but no James Bond movie is complete without sports cars and chase scenes – and this is the first glimpse of how Bond tries to escape the bad guys in Spectre, in his bespoke Aston Martin DB10.
---
Search for and buy your next car on driving.co.uk
---
With machinegun fire coming from a terrace above a car park, the DB10 performs a J-turn, spinning around and wheelspinning out of the firing line. The scene is expected to begin a high-speed car chase in which the specially made DB10 dices with a Jaguar C-X75 through the streets of Rome.
The video is shot at Blenheim Palace, one of the locations used in Spectre. To judge from the "Roma" numberplates on the supercars assembled at the front of the historic house –  the birthplace of Winston Churchill – the Oxfordshire location doubles for the Italian capital city.
A host of rare supercars are likely to appear in the scene. The DB10 speeds past a Bugatti EB110 and a Porsche 959, as well as common-or-garden sports cars from Audi, Bentley and Ferrari.
Speculation suggests that Aston Martin's DB10, designed and built for the Spectre film, will feature a flamethrower, machineguns and an ejector mechanism.
Sam Mendes, the director of Skyfall and Spectre, said he was thrilled to have "continued the 50-year relationship with Aston Martin, which began right at the very beginning of this franchise", and added that the DB10 is "a thing of beauty". Ten are being built, all to be used, and abused, in the filming of Spectre.