Video: Man gatecrashes Brands Hatch race to drive his own car on the track
A man has been arrested after a VW Polo was driven onto a former, Formula One circuit during a race last Saturday.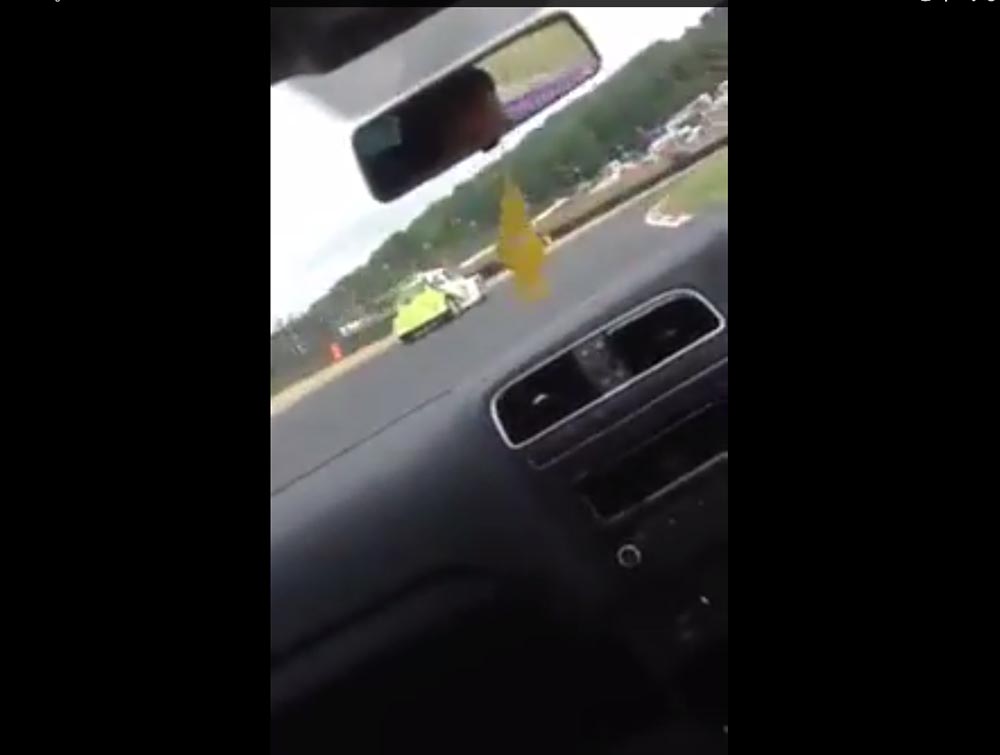 A MAN has been arrested after he drove his VW Polo road car onto a former Formula One circuit during a race last Saturday.
The man, Jack Cottle, 22, from Tonbridge in Kent, joined the action in the Fun Cup endurance race at Brands Hatch after appearing to by-pass security. He drove down the pit lane to the famous track, where race-prepared VW Beetles were competing at speeds of over 100mph.
Competitors moved to avoid Cottle's car as the young driver joined the race on the uphill straight from the pits to Paddock Hill bend, itself followed by a dangerous high-speed descent to Hailwoods Hill and Druids.
Cottle's actions were filmed by a passenger in the back of the Polo who captured the moment he decided to join the race. A woman in the front passenger seat of the car pleaded with him to turn back but Cottle ignored her increasingly desperate cries and carried on.
Cottle completed less than one lap before the race was halted. There were no accidents.
Police later arrested Cottle on suspicion of false imprisonment. He was not charged and has since been bailed pending further inquiries.
Afterwards, Cottle said: "People are blowing it out of all proportion. It was something out of the ordinary. You only live once and I live every day like it's my last. Now I'm getting slated for being different."
The British Racing & Sports Car Club, which organised the race, said: "On Saturday afternoon during our race meeting an unauthorised private car gained access to the live circuit while the Fun Cup Championship was in progress. The race was immediately red flagged and all cars left the circuit. The Kent Police, the MSA [Motor Sports Association] and circuit operators MSV are conducting an inquiry."
A spokesman for the MSA said: "As the governing body, the MSA condemns in the strongest possible manner the irresponsible actions of these individuals and is pleased that Kent Police shares its view of the gravity of the incident."
Jonathan Palmer, chief executive of MSV, was furious that the race had been disrupted and lives put in danger: "I am extremely angry that this idiot acted in such a reckless way. Most seriously he endangered the lives of the drivers racing, the marshals and his own passengers by entering a live race track. Furthermore, he disrupted an important long-distance motor race that competitors had paid their hard-earned money to participate in."
Palmer said the BRSCC was responsible for controlling circuit access from the pit lane and that MSV would be "reviewing security procedures and vigilance with event organising clubs."
The view from Cottle's car
Warning: occasional swear words can be heard
The view from the stands