Video: Ken Block shows us round his outrageous Ford F-150 RaptorTrax snowmobile
Clear the slopes – here comes the Hoonigan
---
Published 23 January 2015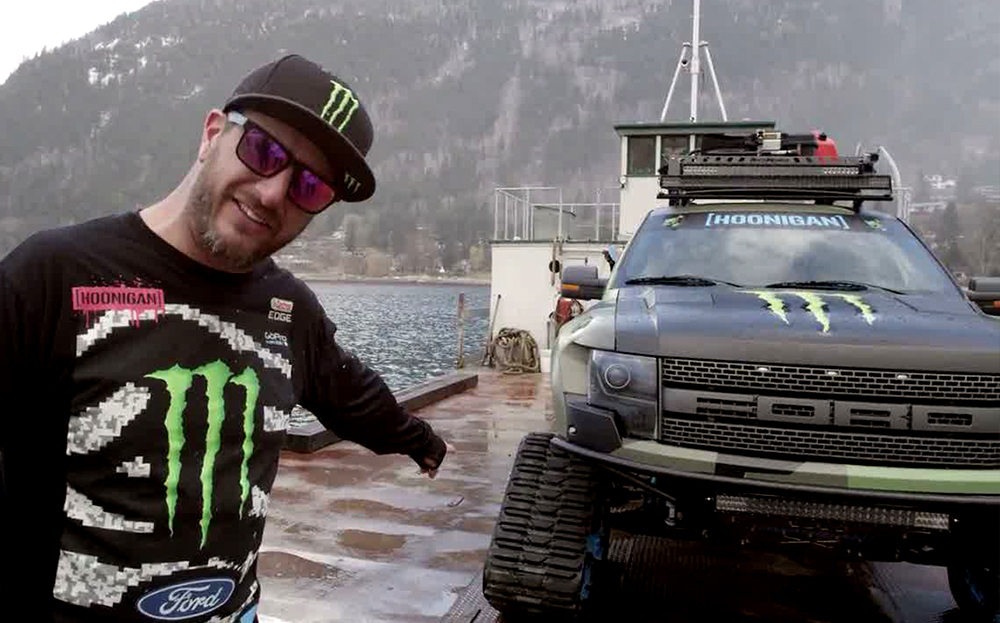 KEN BLOCK doesn't do things by halves: when he wants to go for a drive, he has the streets of San Francisco shut down and proceeds to tear up the neighbourhood. So it should come as no surprise that when the rally driver decides he needs a car to get him to the ski slopes of Nelson, Canada, it's a 650bhp supercharged V8 pick-up truck kitted out with snow-conquering caterpillar tracks and, er, a wakeboarding rope for towing freestyle snowboarding pals at speed …
---
Search for and buy your next car on driving.co.uk
---
The truck is a Ford F-150 Raptor, donated by Ford complete with a roll cage. Block's car preparation team has transformed it into the high-powered powder-surfing equivalent of a beach buggy.
Nifty touches include ultra-bright lights for carving tracks at night, a pair of rear-facing seats in the pick-up's load bay (the rear section of the cab has been devoted to storing gear), external speakers to give that radical vibe when you're building jumps in the wilderness and a fold-out barbecue for when energy reserves need replenishing.
Follow Ken Block in the film as he shows off all the gadgets and gizmos on his latest plaything, watch it in action and prepare for a slight pang of jealousy over his awesome boy's toys.
Watch the final RaptorTrax Shredfest video with Zak Hale and Ethan Deiss below
---
Search for and buy your next car on driving.co.uk
---