Video: Jay Leno shows LA drivers how they can beat the rush to the beach
"Trust me, I know a great shortcut"
---
Published 11 November 2015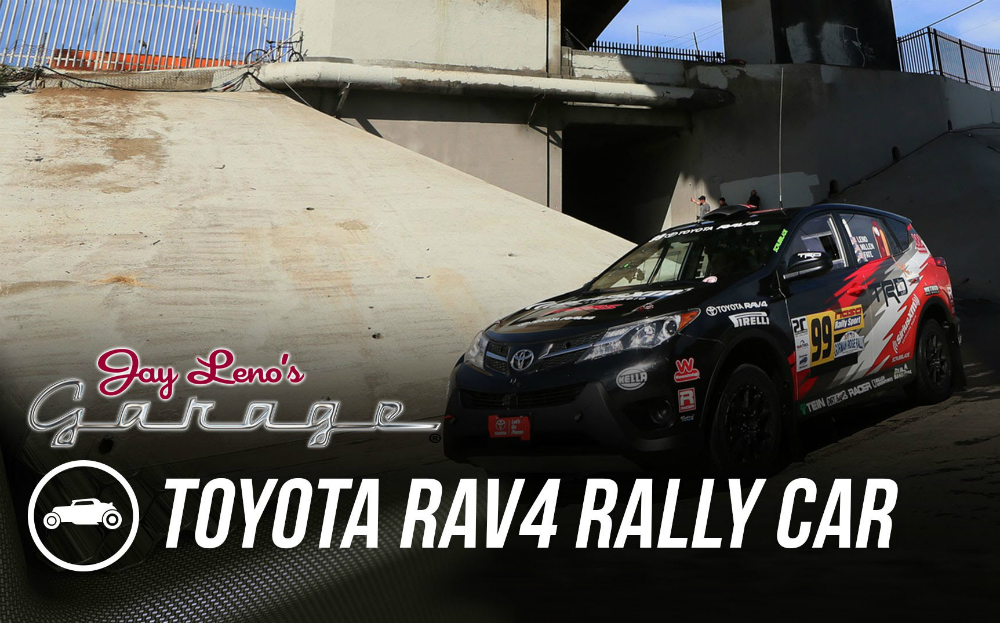 IT FLOWS almost 50 miles from the Simi Hills in San Fernando Valley to Long Beach, and has played host to blockbusters including Terminator 2: Judgment Day, Transformers and even Dark Knight Rises. But Jay Leno didn't take to the LA River to make an explosive blockbuster; he used it to beat LA's notorious traffic and get to the beach – fast.
---
Click to read car REVIEWS or search NEW or USED cars for sale on driving.co.uk
---
In the latest video from Jay Leno's Garage, a YouTube series of weekly films presented by the former chat show host and petrol head, Leno takes a rally-prepared Toyota RAV4 and puts it through its paces on the LA River.
Riding shotgun is Ryan Millen, a rally driver and son of Rod Millen. Looking ill at ease with the unusual route to the beach, Leno reassures him that there shouldn't be many obstacles: "With the exception of the odd shopping cart once in a while, there's really not much traffic at all," says Leno.
The pair discuss rallying as Leno gets a feel for the performance of the largely showroom-standard RAV4. But when Leno reveals their destination – Paradise Cove – Millen is concerned that it might be a nudist spot teaming with beefed up bodies, and not necessarily that of their rally car…
Despite being such a recognisable landmark through its roll as a movie backdrop, the LA Rover hasn't always been open to the public. Permits have been required to access the river channel, and Jay Leno's Garage reports that the city authorities have since stopped all filming at the location.
See the action for yourself, in the video below.
---
Click to read more JAY LENO REVIEWS or search NEW or USED cars for sale on driving.co.uk
---