Video: Jaguar Land Rover develops "see-through" windscreen pillars
I can see clearly now
---
Published 17 December 2014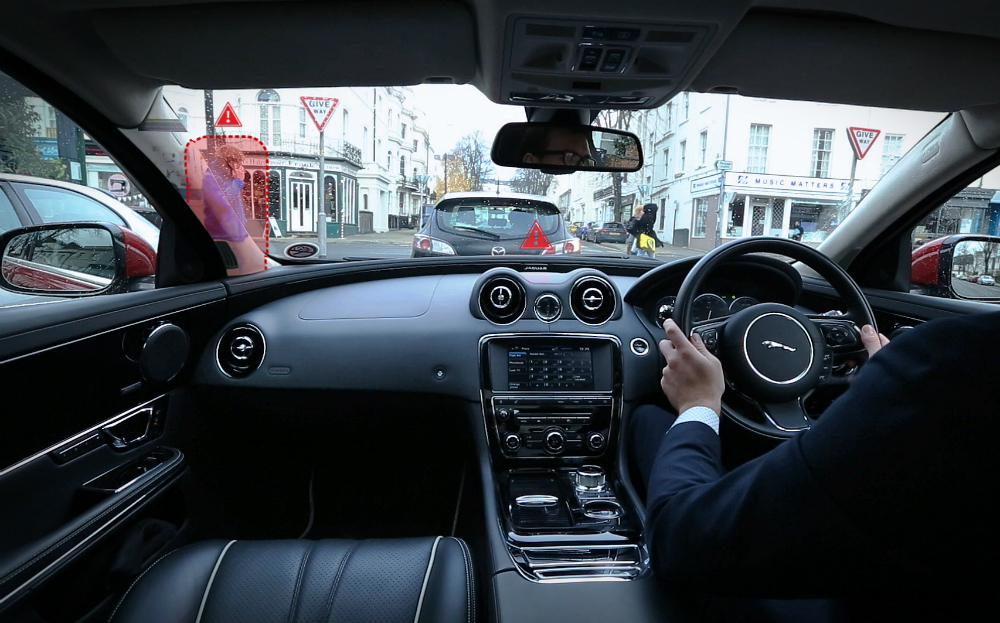 JAGUAR LAND Rover says it has created "see-through" windscreen pillars, which banish the blind spots they cause and help to improve safety.
The development follows on from other high-tech innovations that JLR hopes to bring to the market before rival German car companies, including virtual windscreens, "see-through" bonnets, laser-based head-up displays and self-learning cars
---
Search for and buy your next car on driving.co.uk
---
Dr Wolfgang Epple, director of research and technology at JLR, says his crack team of boffins are currently working on the future of vehicle interiors that could see screens placed on the windscreen pillars which could effectively render them invisible. By using the same approach on the B and C-pillars in the middle and rear of the car, JLR could provide the driver with an uninterrupted 360-degree view outside of the vehicle.
The technology uses tiny video cameras mounted on a car's body which feed live footage to thin displays mounted inside the car. This effectively removes any visual impediment and makes it easier to spot pedestrians, cyclists and other vehicles that would otherwise stray into the car's blindspots.
In-car sensors can also detect when a driver moves their head during an overtaking manoeuvre, or when the vehicle is approaching a junction, and automatically makes the left or right side pillars "transparent".
Improvements in camera and display technology have also seen engineers return to the idea of a virtual windscreen, which was first seen on the Land Rover Discover Sport concept and requires a large head-up display that sits at the bottom of the windscreen to function.
JLR believes it has now found an affordable and effective way of beaming information onto the windscreen without distracting the driver, which could help advance developments in satellite navigation technology.
For example, the so-called 360 Virtual Urban Windscreen could take information from the Cloud and connect to the surrounding infrastructure and businesses, meaning information, such as fuel prices and the number of parking spaces available, could be displayed on the windscreen.
The new tech has also opened up opportunities to work on a Follow-Me Ghost Car navigational system, which sees drivers follow a holographic image projected onto the windscreen rather than having to concentrate on often confusing audio instructions from a GPS system.
"Driving on city streets can be a stressful experience, but imagine being able to drive across town without having to look at road signs, or be distracted trying to locate a parking space as you drive by," said Dr Epple.
"We want to present all of this information on a Heads-Up Display in the driver's eye-line, so the driver doesn't have to seek it out for themselves and take their eyes off the road ahead."
---
Don't know your BHPs from your MPVs? Click to take a look at our car jargon buster
---