Video: 2015 Ford Focus RS teaser released ahead of launch
Careful – it'll bring out your inner boy racer
---
Published 22 January 2015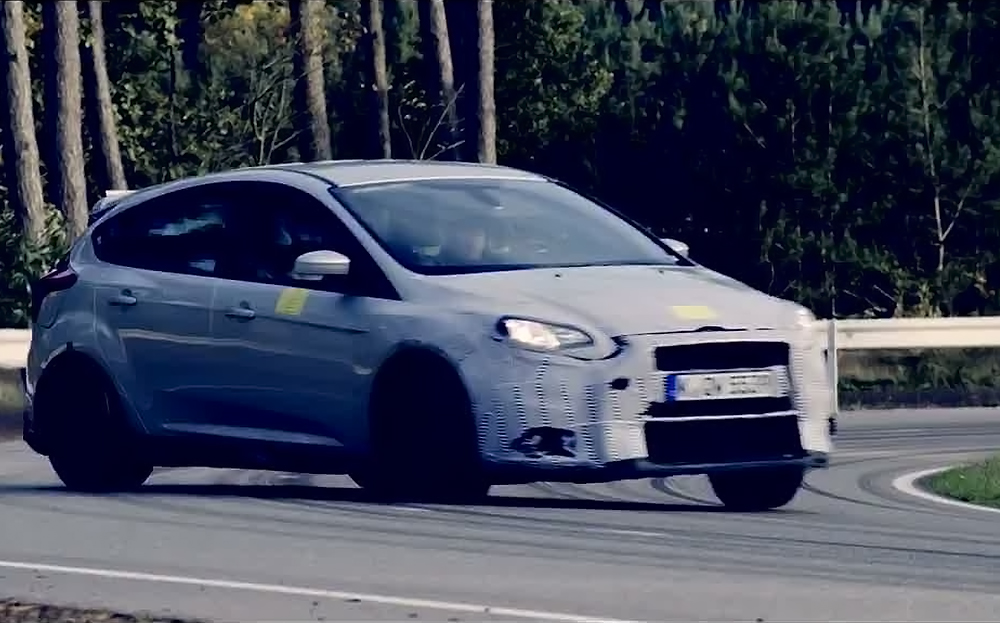 DIG OUT the white socks and limber up that left arm for a few handbrake turns: a new Ford Focus RS is on the way.
---
Search for and buy your next car on driving.co.uk
---
Continuing its tradition of turning humble family hatchbacks into fire-breathing, tyre-smoking monsters – a tradition that began with the Escort RS1600 of 1970 – Ford has confirmed that a new Focus RS will go into production later this year, after being revealed on February 3.
It will be the third-generation Focus Rallye Sport and will be powered by the 2.3-litre, four-cylinder EcoBoost turbo engine that appears in 310bhp form in the new Ford Mustang.
Ford has not let on whether the Focus RS will have front-wheel drive or four-wheel drive. Rival cars, including the Audi RS 3, Mercedes A 45 AMG and Volkswagen Golf R, have the latter, but the past two generations of RS have relied on a limited-slip differential to improve the traction of the front tyres.
The teaser video, which shows a prototype Focus RS being put through its paces at a test track, gives few clues as to the car's configuration.
Ford says it is just one of 12 high-performance cars appearing in the next five years, along with the sensational Ford GT.
At the time of writing, there are 9,919 used Ford Focuses for sale on driving.co.uk. It has always been a well rated car, and the first-generation, four-cylinder Focus RS is still terrific to drive. It is limited in numbers (only 4,501 were built) so this 2003 example with 31,000 miles on the clock could be a tempting prospect …