Va va voom: new Alpine A110 sports car takes aim at Porsche 718 Cayman
Rare name returns to the road
---
Published 28 February 2017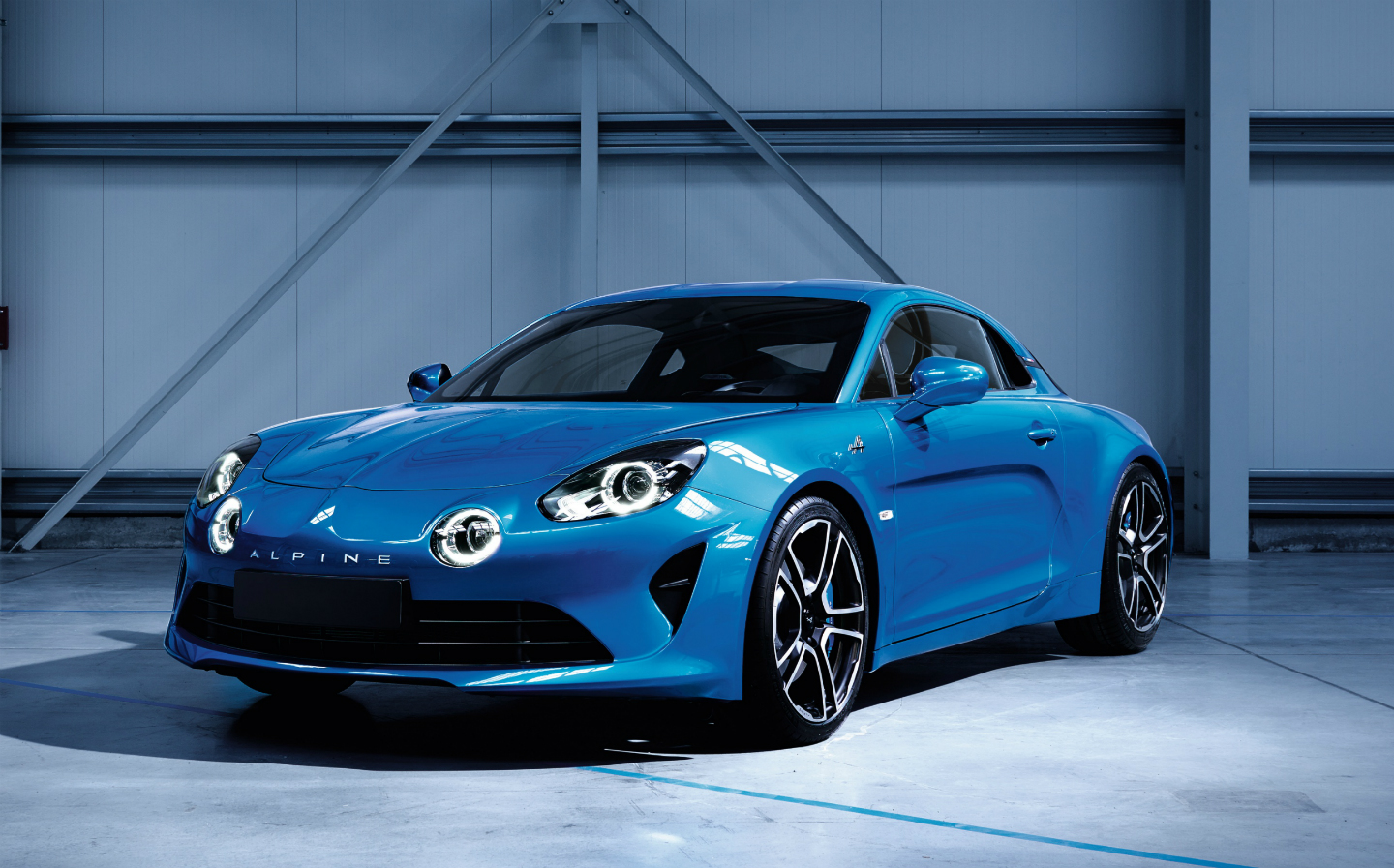 ITS CARS are some of the rarest on the road but Renault hopes car enthusiasts have a memory like an elephant as it attempts to jump start the Alpine name with its first French sports car since the mid '90s.
The new Alpine A110 will be revealed in public at the Geneva motor show, next week. These are the first pictures of the showroom-ready model that will go on sale in Britain in the first quarter of next year.
Alpine has created a two-seat, mid-engined, rear-wheel drive aluminium sports car that has purists at heart. Its closest rival will be the Porsche 718 Cayman. But the anticipated starting price of £45,000 means it will also face competition from the Audi TTS and BMW M2, reviewed here by Jeremy Clarkson.
---
Browse NEW or USED cars for sale on driving.co.uk
---
Designed to shamelessly capture the ingredients that made the original 1960s A110 as popular with sports car drivers as it was successful in international motor rallying – winning the inaugural World Rally Championship, in 1973 – it borrows many of that car's styling details.
Car spotters will note the wrap-around rear windscreen, heavily slanted rear roof pillar, inset circular driving lamps and the swage line in the doors and rear bodywork; all mimic features found on the original A110.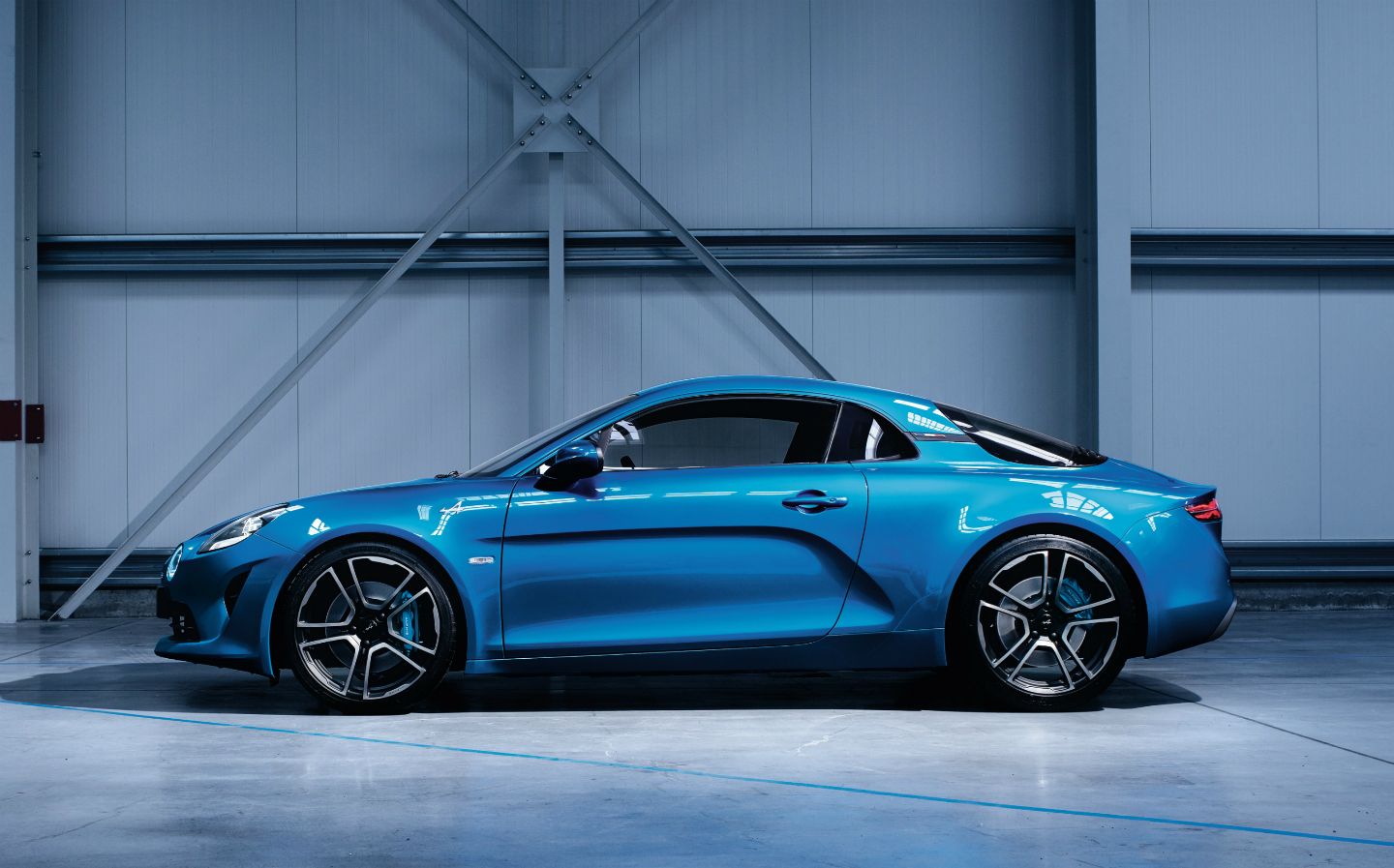 The petite car weighs just 1,080 kilos, and has a weight distribution of 44:56 front to rear.
It features a 1.8-litre, four-cylinder turbocharged engine that is tuned to produce 249bhp. It will drive the rear-wheels and because the car is built around a bespoke aluminium monocoque, it is relatively light and capable of accelerating from 0-62mph in 4.5seconds, say Alpine bosses. Its top speed is restricted to 155mph.
It uses a seven-speed dual clutch transmission, has three driving modes – Normal, Sport and Track – and the steering, stability control systems, exhaust note and driver information display all adjust according to which is selected.
The revived company had already announced a limited run of 1955 Premiere cars. The special edition is a reference to the year Alpine was founded by Jean Rédélé. (Renault bought Alpine in 1973.)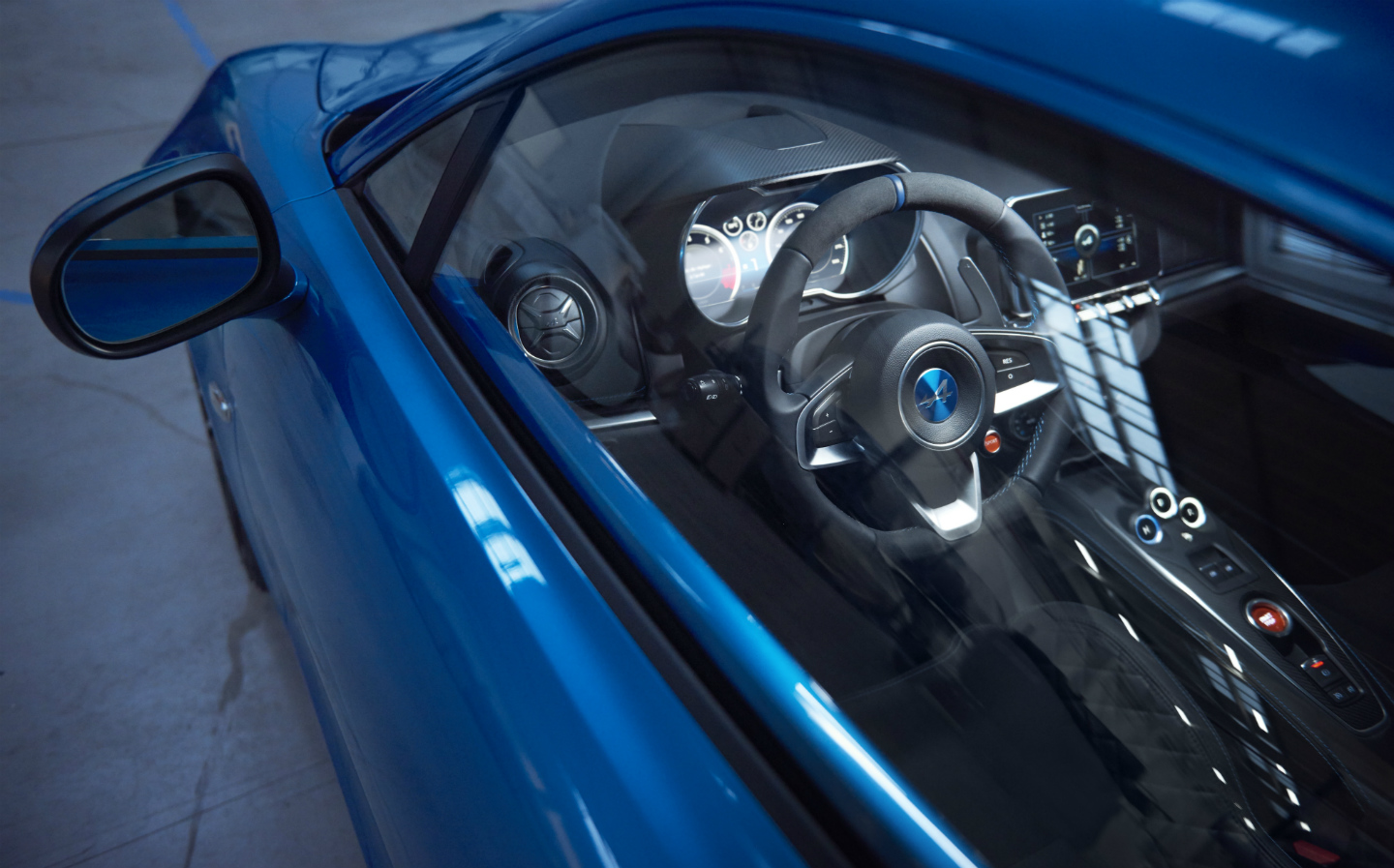 Historically, the Alpine name couldn't be used in the UK market, as it was a trademark belonging to Sunbeam-Talbot, which was owned by the Rootes Group, subsequently acquired by Peugeot. A spokesman for Renault said the French company had acquired the rights to the Alpine name "post 1995" but could not be more specific.
All have since sold out, after customers placed a deposit through a unique app. Each one will feature a plaque fixed to the centre console with its production number, and comes in a choice of three paint finishes: Bleu Alpine (blue), Noir Profound (black), or Blanc Solitaire (white).
Will it be great fun to drive? Alpine's carefully choreographed video of prototype A110s in action at a test track suggests it will be, with plenty of oversteer from the rear-wheel drive machine. Watch the footage for yourself, below.