TVR, Gordon Murray and Cosworth: we interview Les Edgar, the man behind TVR's revival
A British lion prepares to roar again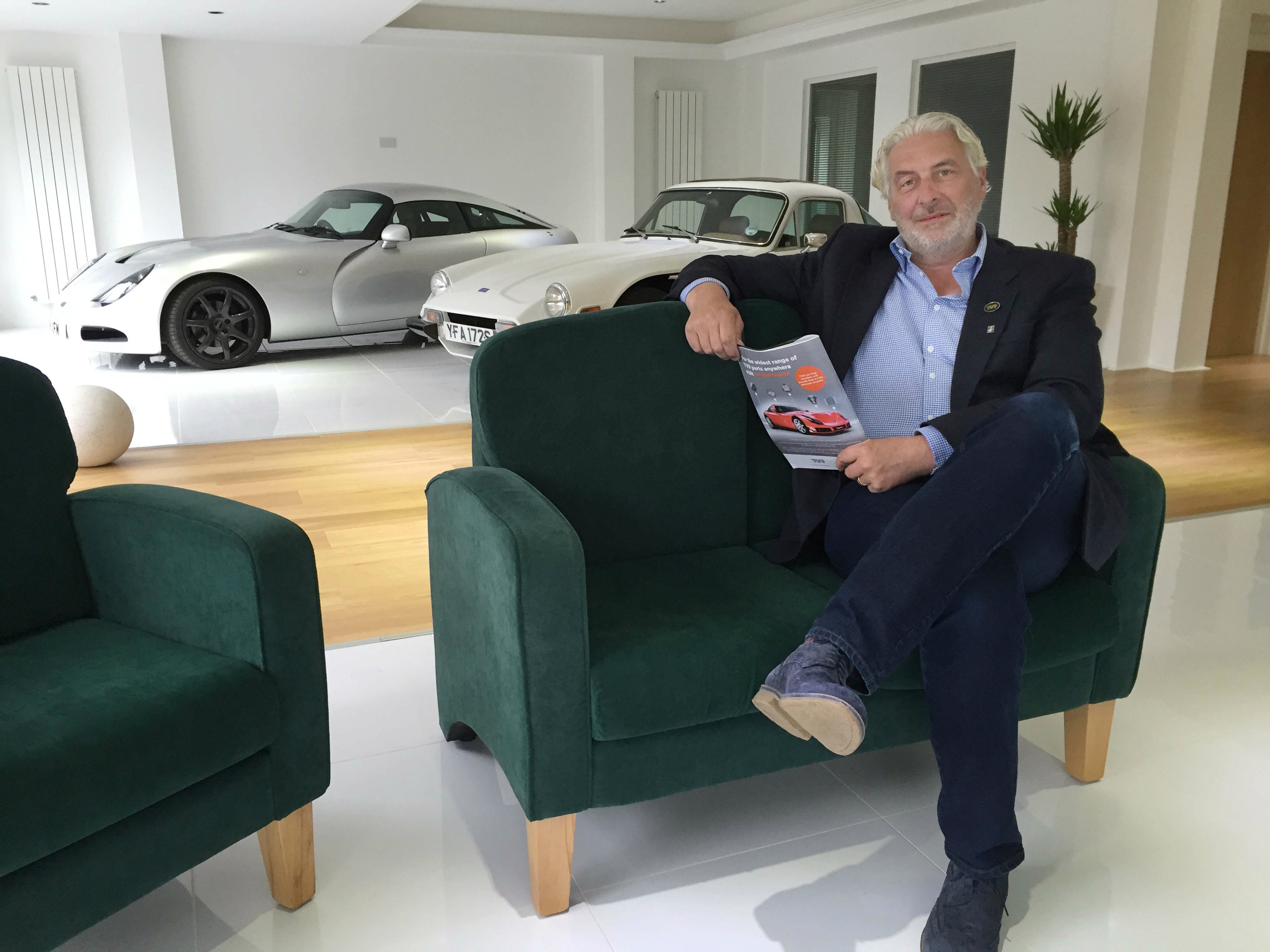 IT USED to be said that any TVR sports car had a bark that was as severe as its bite. Noisy, fast and with road-holding that kept even the sharpest  of drivers on their toes, TVRs were the proudest, loudest best of British independent car building until the company went into administration in December 2006.
---
Find a TVR for sale on driving.co.uk
---
Now it is to return: a consortium of businessmen with a passion for British cars have announced plans to fire up a new range of V8-powered sports cars.
Led by its chairman, Les Edgar, a 55-year-old former computer games developer whose studio, Bullfrog Productions, was sold to Electronic Arts in 1995, the reborn TVR has been developing a range of four cars – two hard-tops and two roadsters – in collaboration with Gordon Murray and Cosworth. It says they will go on sale one by one from 2017.
TVR was born in 1947 and, after having a succession of owners, sold in 1994 to Nikolay Smolensky. Though he was a Russian banker from a noted dynasty, he struggled to make a success of the car firm.
Edgar says that anyone who thinks you can solve any problem by throwing money at it is misguided: "He [Smolensky] was unfortunate with the timing and there were problems with the factory, but it was a fundamental error of judgement taking the production out of the UK."
When Edgar and his partners bought the firm in June 2013, they needed a good business plan and partners. TVR had a credibility gap, according to Edgar, and to fix it the company enlisted Gordon Murray (pictured below), the man behind some of the greatest Formula One and sports cars, and Cosworth.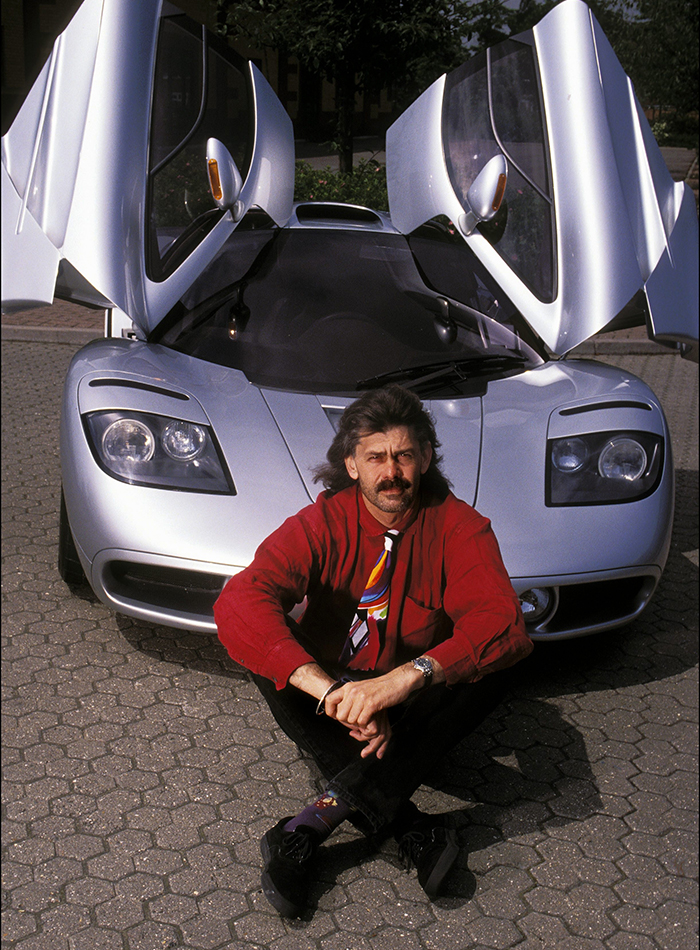 Gordon Murray Design (GMD) is responsible for the car's rolling structure – its chassis and suspension, essentially – and Cosworth is tuning a V8 engine for TVR.
The chassis will be created with a production method that GMD calls iStream and will feature tubular steel with an integrated composite structure. Every TVR owner past and present will be pleased to learn that the engine will sit in the front and send its power to the back wheels. They'll probably also like the company's philosophy on electronic driving aids: there won't be any.
Instead, the cars will rely on a stiff chassis and aerodynamic features – such as side exhausts that allow the car to have a completely flat bottom – to improve handling and help pin the car to the road at speed.
"Think 'giant slayer'," Edgar says with a mischievous chuckle
Talking of speed, how fast will a modern TVR be? Highly competitive, apparently: "Think 'giant slayer'," Edgar says with a mischievous chuckle.
The company feels it's too early to give any detail about the engine, hinting simply that it will complement the driving characteristics of the new cars, with "lots of torque and power at the right time". Edgar stresses that the company won't repeat past mistakes and try to develop its own engine.
One possibility is a V8 engine from a third party, such as Chevrolet, modified by Cosworth. Among the many advantages to this would be features such as cylinder deactivation – cutting fuel consumption – and a manual, seven-speed transmission that would give the car relaxed manners on the motorway.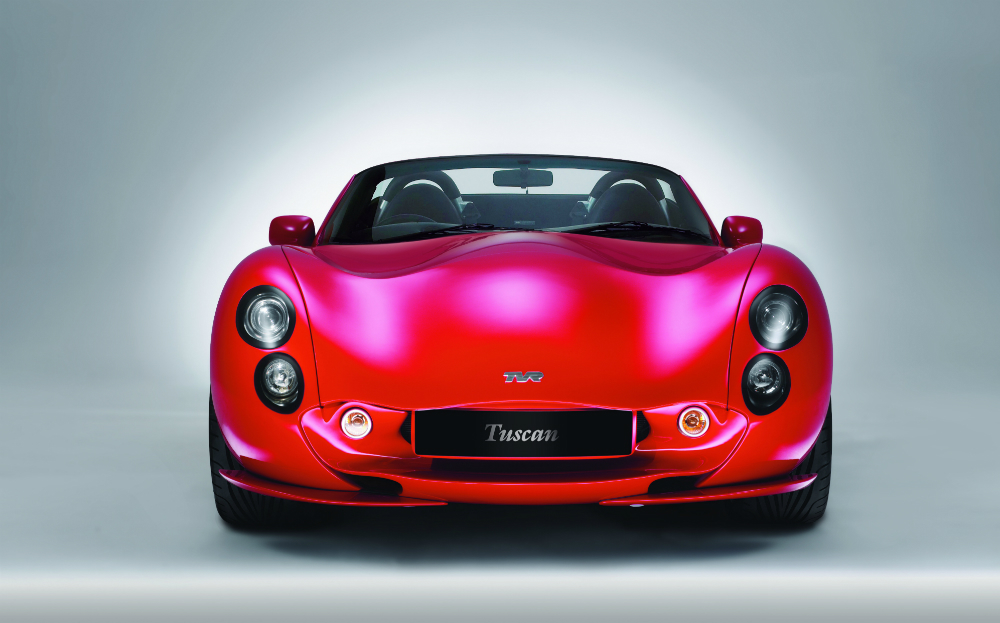 Can TVRs be as proud and loud as they once were? "That's a tricky one because of legislation over noise, but rest assured we will be spending quite some time making sure it sounds awesome at all speeds," Edgar says.
He adds that TVR is not ruling out smaller engines and alternative fuels in future: "It would be foolish if we did, provided it did not compromise the core function of the cars – to be an exhilarating, challenging sports car." However, any hybrid, pure-electric or hydrogen versions are some way off.
Many drivers will agree with Edgar when he says modern sports cars have become leviathans of the road ("oversized, overhyped and overpriced"). He says the new TVRs won't have many bells and whistles and must be visceral things. "How we compare to Porsche, Ferrari or Jaguar comes down to soul. It's the soul that differentiates us from mass-produced sports cars."
TVR is not ruling out smaller engines and alternative fuels – "It would be foolish if we did"
There is speculation that Peter Stevens, the designer of the McLaren F1, is responsible for the look of the new TVRs, but Edgar is keeping tight-lipped on the subject, saying only that they are the work of a British design consultancy and will be revealed later this year.
TVR's headquarters is at Cranleigh, Surrey, but a location for the factory has still to be decided.  The decision will be influenced by offers of support from local councils and the government.
The big question mark is over funding. Edgar is coy on the subject  but says money is "an easy thing to get" – even more so now Gordon Murray and Cosworth are involved. Production targets are modest: 800 to 2,000 cars a year, depending on how well they are received.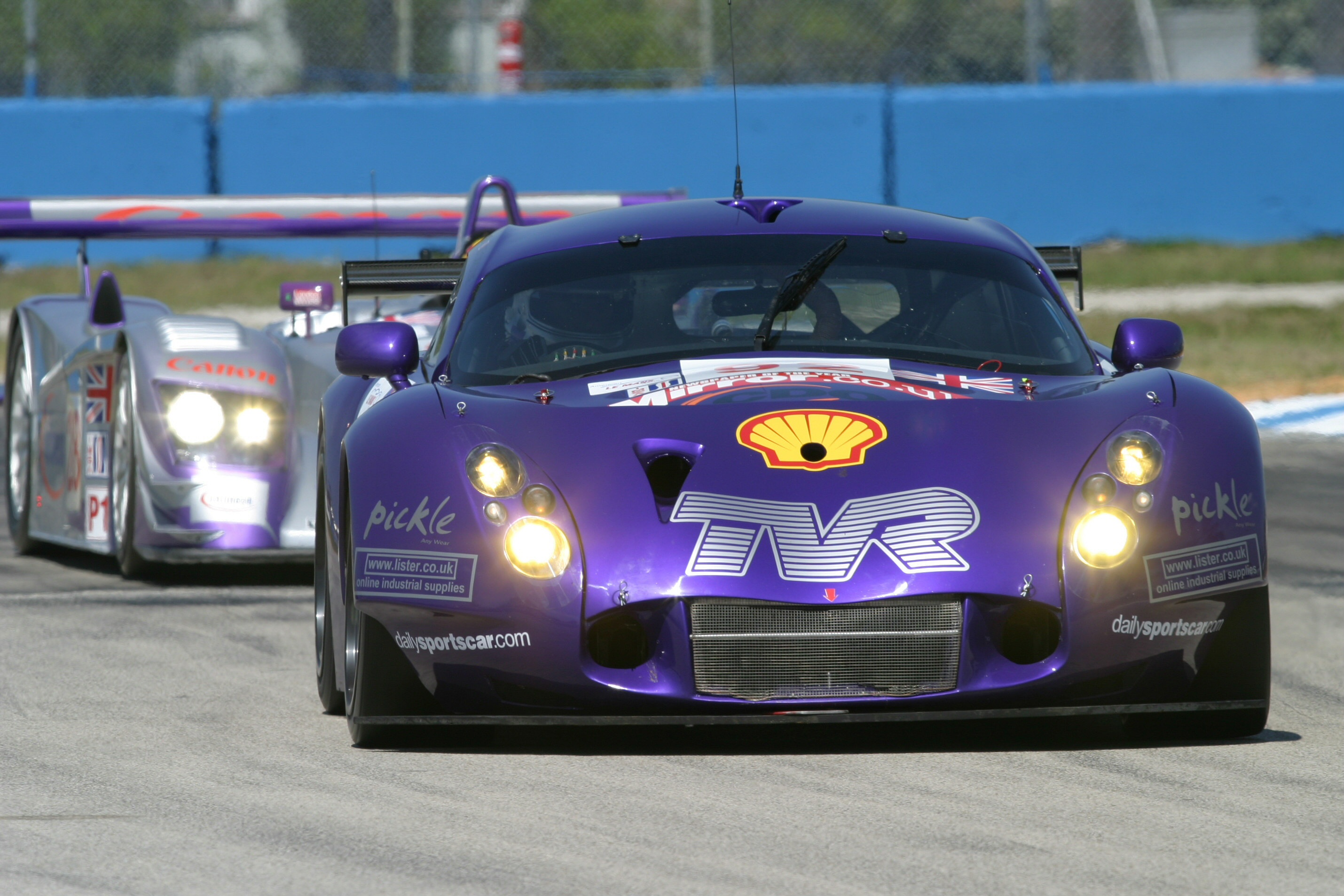 A one-make racing championship will be announced in the not-too-distant future (the TVR Tuscan championship was renowned for its spectacularly close races), and Edgar is itching to take TVR back to the Le Mans 24 Hours. TVR last raced there in 2005 (above).
Does he feel that a generation has missed out, perhaps? Is this their chance to experience a "real" sports car?
"We had them and lost them to other marques, but we think they will come back. We want drivers to feel alive and in contact with the car and the road,  and we think enough of them feel the same way."
---
Find a TVR for sale on driving.co.uk
---