Travel chaos predicted for drivers over December 18-20
Plan well to keep the Christmas spirit alive
---
Published 17 December 2015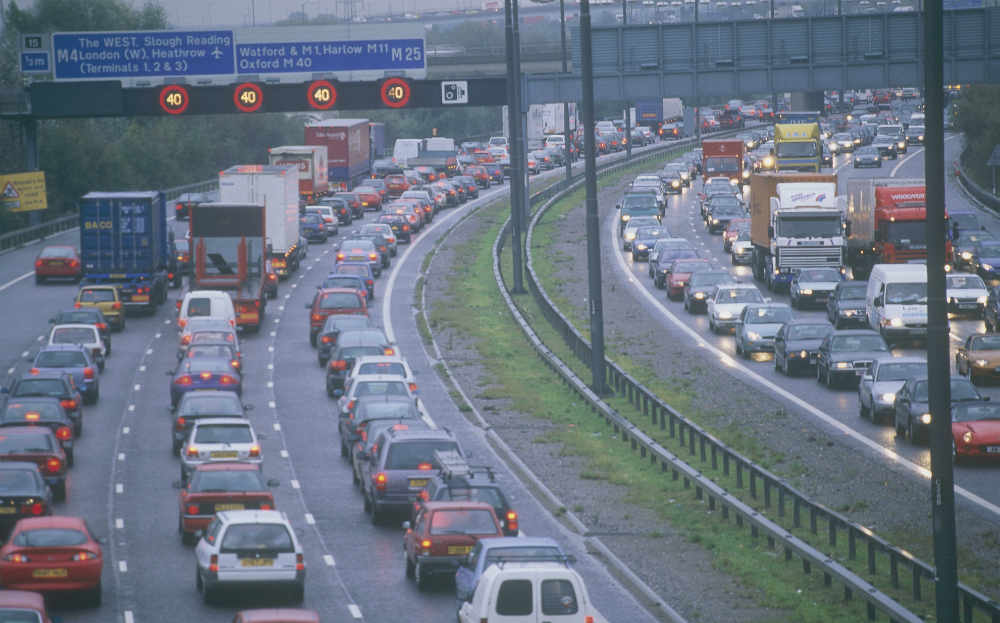 CHRISTMAS CHEER may be in short supply for drivers, as December 18, 19 and 20 are predicted to bring heavy congestion to the UK's road network and long delays for drivers.
---
Browse NEW or USED cars for sale on driving.co.uk
---
It's a familiar story; a raft of roadworks on our major routes, impending closures on the rail network and millions of drivers piling onto our motorways are predicted to cause roads to grind to a halt.
Real-time traffic data analyst INRIX has been doing the number crunching and says peak traffic levels will start tomorrow afternoon (December 18), when millions of people are expected to start their Christmas holidays.
There are 15 stretches of road that are likely to bear the brunt of the congestion, all of them likely to be worst affected between 3.30pm and 5.30pm.
Greg Hallsworth, lead scientist and traffic analyst at INRIX, said: 'We would recommend that drivers avoid major routes on the afternoon of Friday December 18, as this will be the busiest period this Christmas. A combination of the usual Friday evening post-work peak, people driving home for Christmas and the start of the school holidays will cause significant disruption on the roads".
A 32-mile section of the M25 between junctions 7 (Reigate) and 16 (M40) is likely to be worst hit. With a delay of two hours and 20 minutes expected during the late afternoon it's definitely one to avoid if possible.
Next up is a 37-mile stretch on the westbound A4 between Earls Court and junction 11 of the M4, which vies with a 26-mile section of the M5 south (junctions 13 to 19). Both of these roads are expected to have delays of around an hour and 20 minutes.
Most congested roads over Christmas 2015
M60 both ways, J8 (Carrington) to the M62 J20 (Rochdale)
M4 both ways, J24 (Coldra) to J32 (Coryton)
M6 north, J11a (M6 Toll) to J19 (Knutsford)
M25 anti-clockwise, J4 (Orpington) to Dartford Crossing
M3 south, J2 (M25) to J8 (A303)
M1 north, J10a (Luton airport) to J14 (Milton Keynes)
M5 both ways, J3 (A456) to M6 J10a (M54)
M25 clockwise, J27 (M11) to Dartford Crossing
M56 Eastbound, J9 (M6) to the M60
M1 north, J32 (M18) to J42 (M62)
M74 south, J1 (M8) to J7 (Larkhall)
M1 north, J17 (Watford Gap) to J23a (East Midlands Airport)
RAC spokesman Pete Williams said: "It's set to get busy on the roads this weekend as UK drivers are expected to stagger the usual Christmas getaway. Our figures show that Christmas Eve is likely to be the busiest day on the roads with over four million cars travelling for the holidays. The Christmas getaway will start in earnest this Friday."
While our roads are likely to be extremely busy over this weekend and early next week, Transport Secretary Patrick McLoughlin has pledged to halt 400 miles of roadworks from December 23 until midnight on January 2.
With 148 projects across the country paused or completed by December 23, Highways England claims that 98 per cent of our road network will be free of delay-inducing roadworks. It's also claiming there will be 17 per cent fewer roadworks this Christmas compared with last year.
With four million people expected to travel abroad over the festive period, it doesn't help that Gatwick Express trains will be halted for 10 days (from 9.15pm on 24 December until 4 January) for engineering works, while there will be no trains to Heathrow Airport on December 25-27.
The plan is to transport anyone flying in or out of these airports by bus – only adding pressure to the road network.
Still, look on the bright side. The unusually high temperatures mean you shouldn't have to worry about snow and ice causing problems.
Read more: The roadside surveillance cameras tracking every journey you make