Trailer for new Top Gear episode featuring "missing" footage released by BBC
The three amigos' last adventure ... maybe
A TRAILER for the "missing" Top Gear footage from series 22, featuring Jeremy Clarkson, Richard Hammond and James May, has been released by the BBC.
---
Click to read car REVIEWS or search NEW or USED cars for sale on driving.co.uk
---
It is the first time viewers will see the three presenters in action together on TV since the infamous fracas that led to the BBC not renewing Clarkson's contract and the premature ending of the show.
The new episode will merge footage from two previously unseen films to create a single, extended edition. The trailer shows Clarkson, Hammond and May, dressed in dinner jackets, attempting to become "lifestyle leisure enthusiasts" with the help of some beaten-up 4x4s, bought for just £250 each.
Clarkson opted for a Vauxhall Frontera, Hammond picked a Jeep Cherokee and May opted for a Mitsubishi Shogun Pinin — all with high mileages, and all subjected to typical metal-bending activities. The Stig's "leisure activity cousin" is expected to make an appearance in this challenge.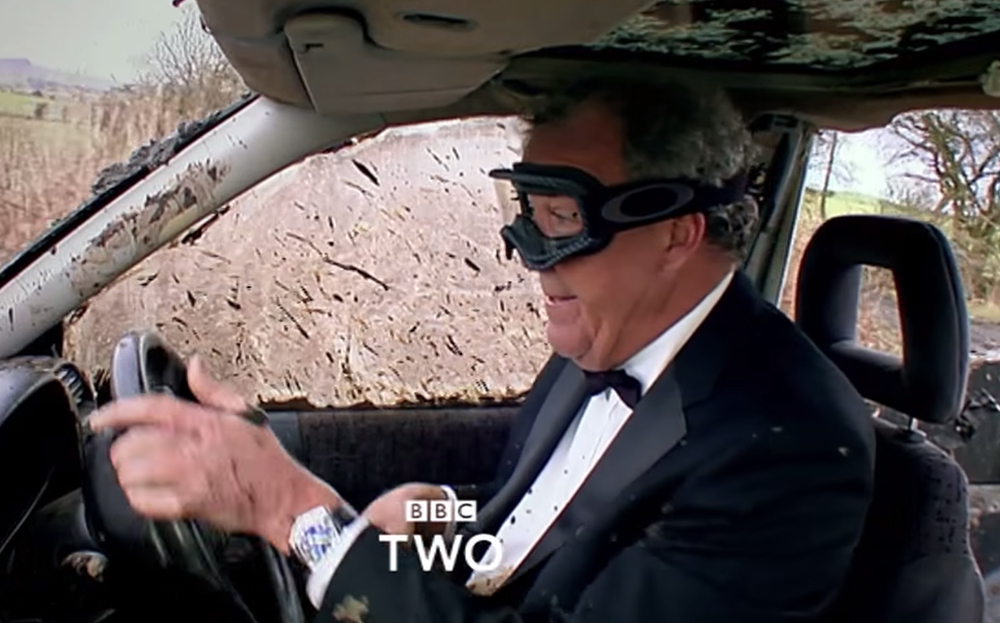 Also expected in the extended episode is a challenge involving traditional classic cars: a Fiat 124 Spyder, Peugeot 304 Cabriolet and MGB GT. The presenters send up classic car enthusiasts by setting off on an adventure that takes in brown beer, breakdowns and a car show "where everything goes wrong", according to topgear.com.
Although Clarkson appears in the pre-filmed sections, it is not thought he will appear during the studio links. These will be delivered by Richard Hammond and James May.
Nevertheless the appearance of Top Gear on the BBC will be seen by some as a possible thawing of relations between senior executives and the team. The Sunday Times reported last week that the corporation could execute a U-turn and reinstate Clarkson, alongside Hammond and May, in a bid to hang on to the huge profits generated by the programme.
The one-off extended Top Gear episode will be aired on BBC2  on a date to be confirmed. International fans are advised to check local TV listings.
---
Click to read car REVIEWS or search NEW or USED cars for sale on driving.co.uk
---