The trouble with Zandvoort: Alistair Weaver heads to Holland in his Caterham Supersport
A spin, a slap on the wrist and a searing drive from the back
---
Published 11 September 2015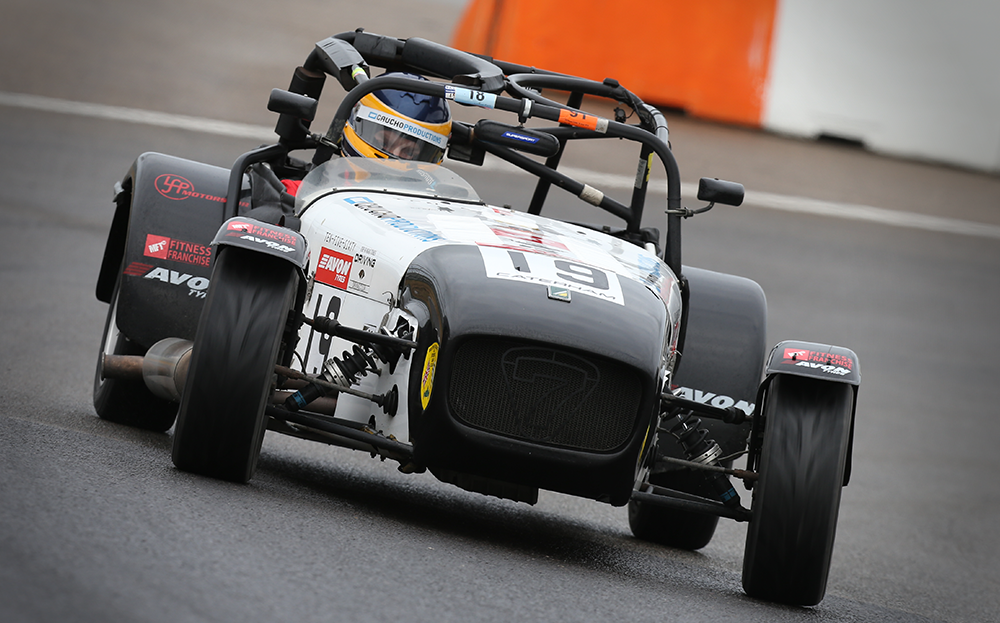 Alistair Weaver, a Driving contributing writer, continues his quest for amateur racing glory in the Caterham Supersport series: he's currently ranked 10th out of 38 drivers. Here's how he got on at the latest races in Zandvoort, Holland
THIS OVERSEAS round is a highlight of the Caterham racing calendar. Going head to head at Zandvoort feels much more exotic than hacking round Castle Combe on a drizzly day.
---
View the Caterham cars for sale on driving.co.uk
---
Zandvoort is one of Europe's classic circuits. On the Dutch coast, half an hour's drive from Amsterdam, it snakes its way around the sand dunes and at first glance looks more like a links golf course than a racetrack. Originally opened in 1948, it used communication roads built by the recent German occupiers, and went on to host the Dutch Grand Prix from the 1950s until 1985.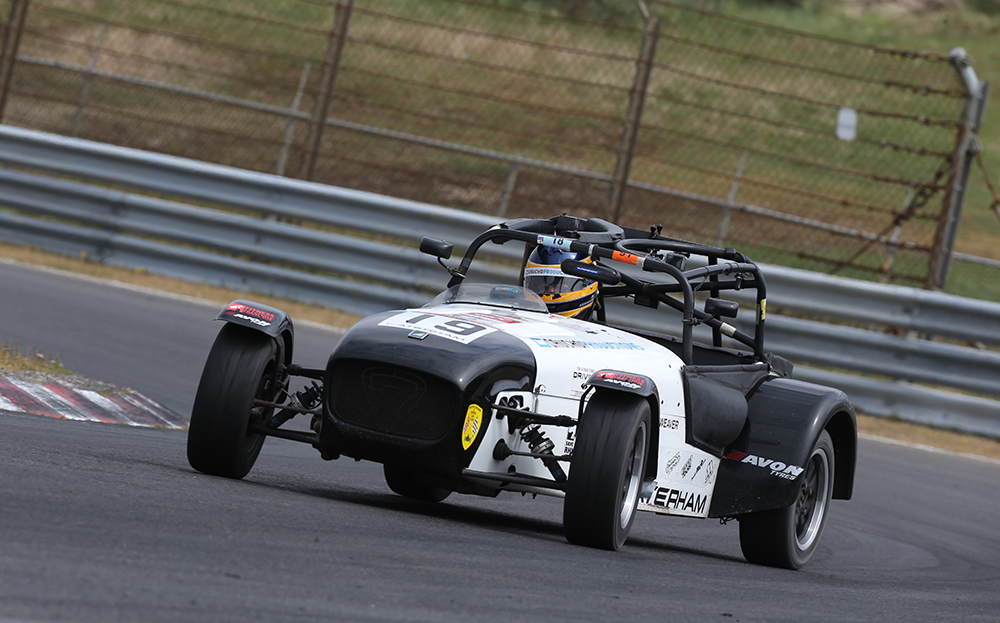 It's changed a bit since, but it retains a fearsome reputation as a driver's circuit that punishes mistakes – the Formula One stars Piers Courage and Roger Williamson both lost their lives at Zandvoort in the 1970s.
Learning it isn't easy, which is why I enlisted the help of the Silverstone-based iZone Driver Performance and its simulator. F1 teams have been using driver simulators for years, but the technology is now within reach of enthusiastic amateurs like me.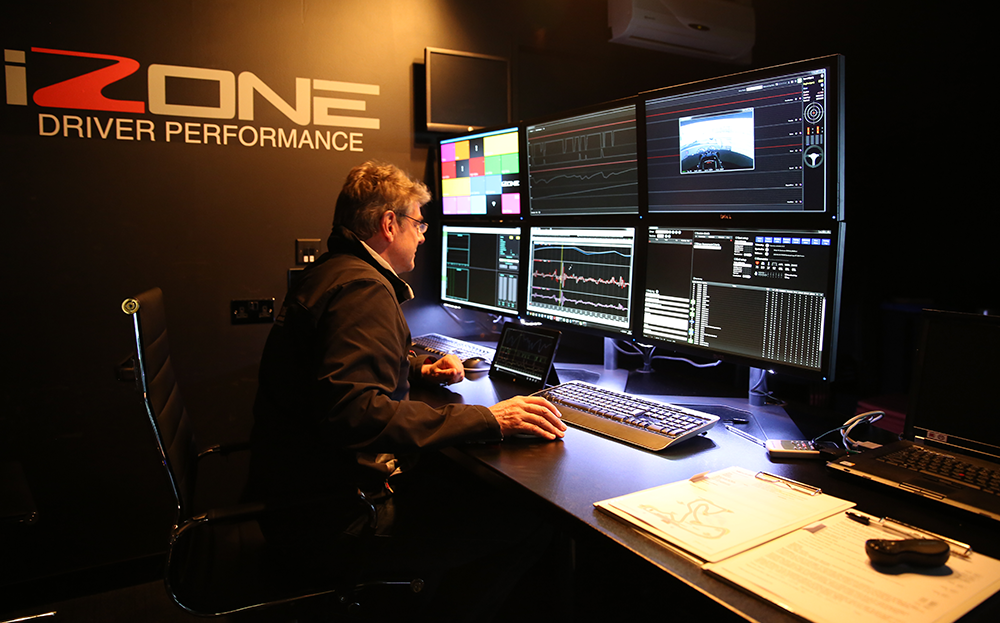 The iZone team loaded up Zandvoort and a Caterham Supersport and levered me into a single-seat chassis. John Pratt, iZone's performance director, then tutored me on the details of the circuit.
The iZone system isso much more than a game – it measures your inputs and can compare these to benchmark data set by a pro. The handling also feels realistic to the point where the lap times are almost representative. At £160 (plus VAT) an hour it's cheaper than a trip to a track day in Holland.
iZone also has a neat bit of technology that tracks your eye-line. As human beings, we go where we look, drawing imaginary dots between point A and B. Pratt demonstrated that by looking further ahead, we achieve smoother, faster progress.
He showed me the eye-tracker trace of McLaren F1 driver Kevin Magnussen. While I'm still staring at the corner apex, Magnussen is already looking at the exit curve and beyond. He seems to be looking impossibly far ahead. Maybe that's why he's McLaren's reserve driver, and I'm scribbling these words.
Here's a video of my eye line for a section of the Zandvoort Circuit.
There's no denying that the simulator session fast-tracked my learning. Rather than worrying about whether it turned left or right, I was able to concentrate on finding the last tenths of a second that in Caterham racing can make the difference between pole and mid-grid anonymity.
It's true what the pros say – you can get to within half a second of your ultimate time very quickly, but finding those last five tenths takes a huge effort.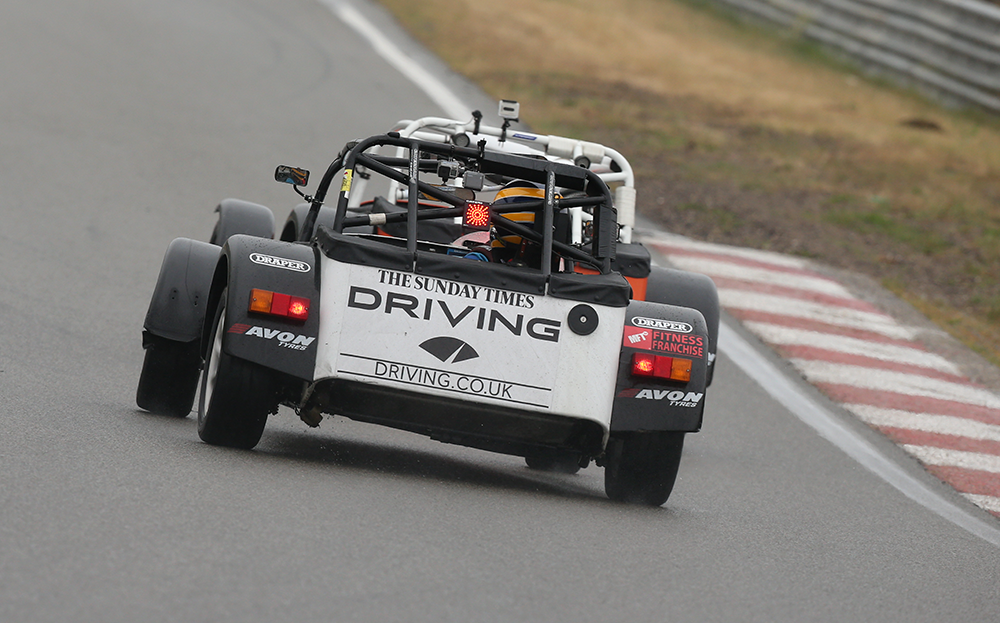 Of course, all of this tuition is for nought when you make a rookie error in the first race. Anxious to stay with the leading pack I made an overly ambitious move into the first corner, hit the "marbles" (a less grippy part of the track away from the racing line, covered in balls of spent tyre rubber) and span the car.
In attempting to rejoin the race I inadvertently drove a few metres against the flow of traffic, which is a cardinal sin in racing circles.  At the end of the race I was summoned to the stewards (the headmaster's office), excluded from the result and thrown to the back of the grid for the second race.
This, though, proved to be the occasion for my finest drive to date in Sunday Times colours. Despite a slow getaway, I surged through the field to ninth from 26th, overtaking seven cars on the first lap.
Had my rivals been called Alain Prost and Damon Hill instead of Gavin Crawford and Jurgen Rigterink, it might even have been described as Senna-esque, but that would be immodest. At the risk of saying, 'look at me', here's the onboard story of the race…
Photos: Jon Bryant, snappyracers.com
Films: gauchoproductions.com
With thanks to: Military Fit Together / Bookatrack
---
Click to read car REVIEWS or search NEW or USED cars for sale on driving.co.uk
---