The ride of my life: Sébastien Loeb shows how to dance a WRC car at Goodwood
Want to know what it's like to ride shotgun with a nine-times world rally champion?
I'M STRAPPED into a Citroën DS 3 WRC car at the 2014 Goodwood Festival of Speed, my feet barely touching the end of the footwell, my palms sweating. The engine is idling menacingly when over the heatwaves rising from the bonnet I see its driver emerge from the Citroën Racing team's motorhome.
Nine-time World Rally Champion Sébastien Loeb, 40, oozes Gallic swagger as he glides towards the car and slides in next to me with a curt, "Bonjour".
Loeb, who, in 2009, was awarded France's highest order, the Legion d'honneur, for his achievements, is going to do the Goodwood forest rally stage, with me at his side.
The forest rally stage is as much a part of the Festival of Speed as the cars themselves. The DS 3 WRC we are going to scale it in is a small-scale monster. The car's nickname is "le petit bolide" – the little racer. It's a fitting name for a car that recorded 23 victories between 2011 and 2013, 16 of those with Loeb at the wheel.
Not that his fortunes are tied to one car. Last year Loeb achieved a new Pikes Peak record, posting a time of 8min 13sec in a bespoke-built Peugeot 208 T16.
At the start line we must wait for two minutes as the car ahead of us takes to the track. Loeb casually chats as my nerves build. The most successful driver in WRC history concedes even he gets nervous at these times, too, but doesn't let it get the better of him.
"How quickly do you think we'll complete the lap," I ask.
He guesses around two minutes and 40 seconds before adding: "But that is optimistic."
I ask him whether he's as good a driver on the road as he is off it. He pulls up his shoulders and pushes out his lips in that characteristic Gallic shrug, "Not bad".
"Where are your favourite roads to drive?" I ask him.
"I don't like to drive."
"You don't like to drive?" I say, incredulously.
"No, it's boring," he replies.
Incroyable! The world's most famous rally driver finds being anywhere but at the limits of a car's handling, boring. Registering my surprise, he admits he does have a sports car in his garage. After all, he does have a reputation to uphold.
And then, the small talk is over. Loeb springs into action. The engine of le petit bolide roars, the exhausts crackle and Loeb dumps the clutch. We're off.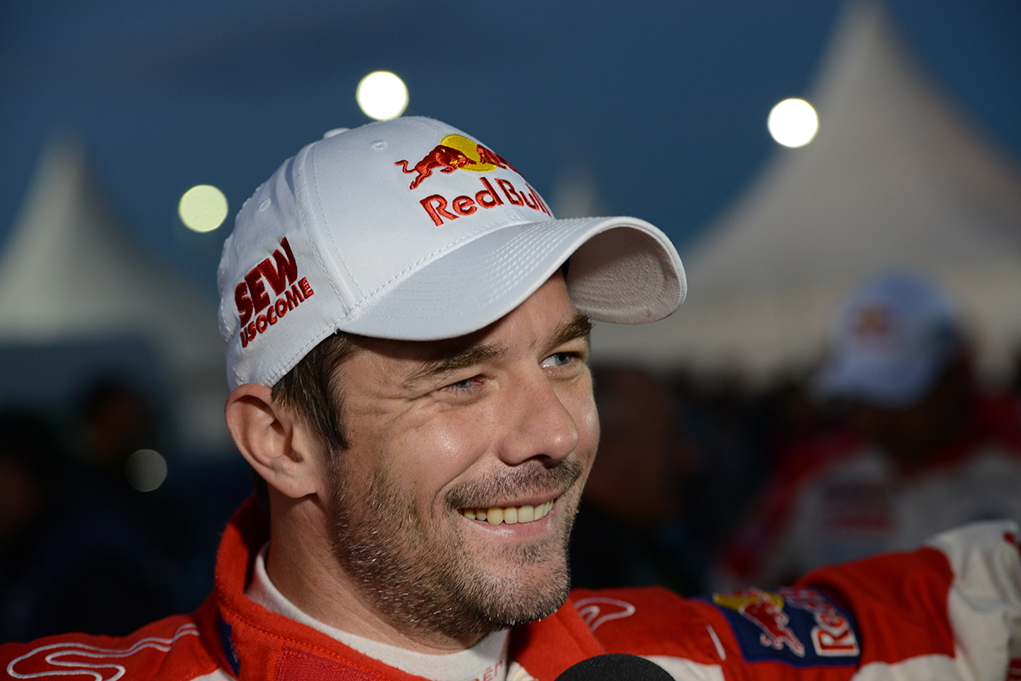 Dust kicks up from the rear wheels as we hurtle along the tree-lined rally course in what is, in effect, the large back garden of Goodwood founder and host, Lord March. The force from the acceleration pushes me backwards into my seat. It is shocking enough for me to wonder if this audio-sensory overload might actually be the last thing I ever experience.
Then I remember that with Loeb at the wheel, I'm in the safest possible hands. I relax ‒ for about a second. We're hurtling around the first corner and powersliding towards a hay bale which we come perilously close to hitting. Loeb expertly balances the car, and we power away.
The DS 3 WRC zips down the course and the crowds who managed to get within reach of the track disappear among the spindly trees in the orange dust kicked up by the car. Loeb's feet move faster than a Riverdancer pumped full of caffeine. One moment his right hand is deftly shifting the car's six-speed sequential gear lever; the next, pumping the handbrake.
So full-on is Loeb's driving that I find myself pushing my right foot down as though I'm using an imaginary brake pedal. I don't think he would tolerate a co-driver like me. I haven't said a word other than "amazing", and I'm definitely not calling out upcoming bends. I've barely caught my breath, let alone registered our location.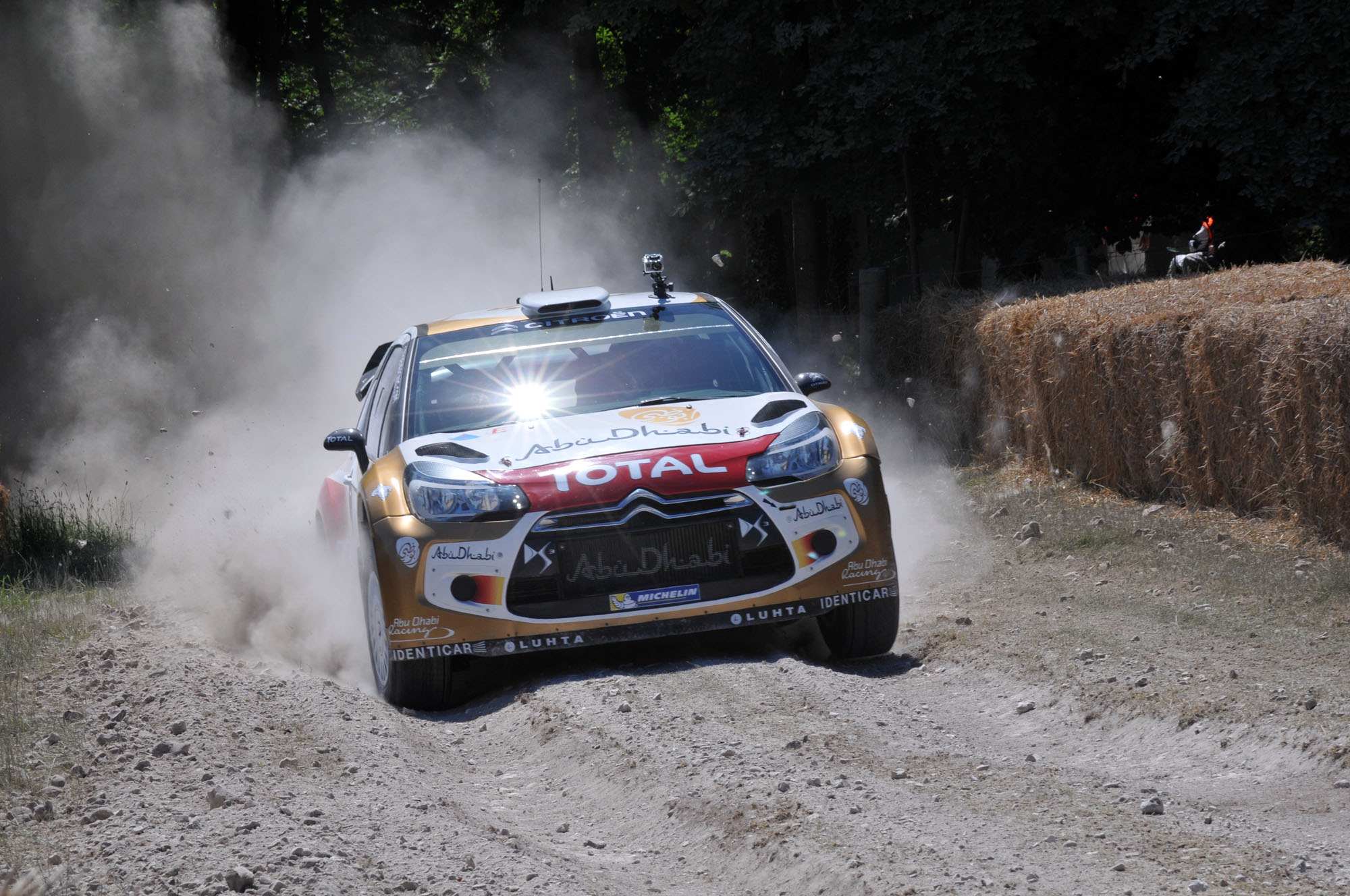 We round the last corner and emerge from the shadow cast by the trees. A trail of dust swirls in our wake.
And then it's over. The clock has stopped on 2min 37.44sec ‒ the fastest time of the day. I don't want to take any credit, but I'm fairly certain it was down to me…
Loeb announced his retirement from WRC in 2012. He has turned his attention to the World Touring Car Championship (WTCC), remaining under the Citroën banner. He admits he doesn't think he'll win this year as he makes the transition from rallying to circuit racing. After seeing him in action, I know it can only be a matter of time before he lifts his next trophy.
---
There may not be a rally car available but click here to search for used cars
---