The future of motoring? All the car tech revealed at the 2016 Consumer Electronics Show
Look away if you enjoy driving
---
Published 08 January 2016
THE CONSUMER Electronics Show is an annual orgy of electronic gadgets, gizmos and geeks that is increasingly attracting the world's major car makers. Much of what is displayed around the halls of the Las Vegas Convention Centre offers a glimpse of how cars will evolve as the industry accelerates towards autonomous, intelligent cars.
Here we highlight the noteworthy developments at CES 2016.
---
Browse NEW or USED cars for sale on driving.co.uk
---
Aston Martin Rapide S copies Tesla Model S touchscreen hub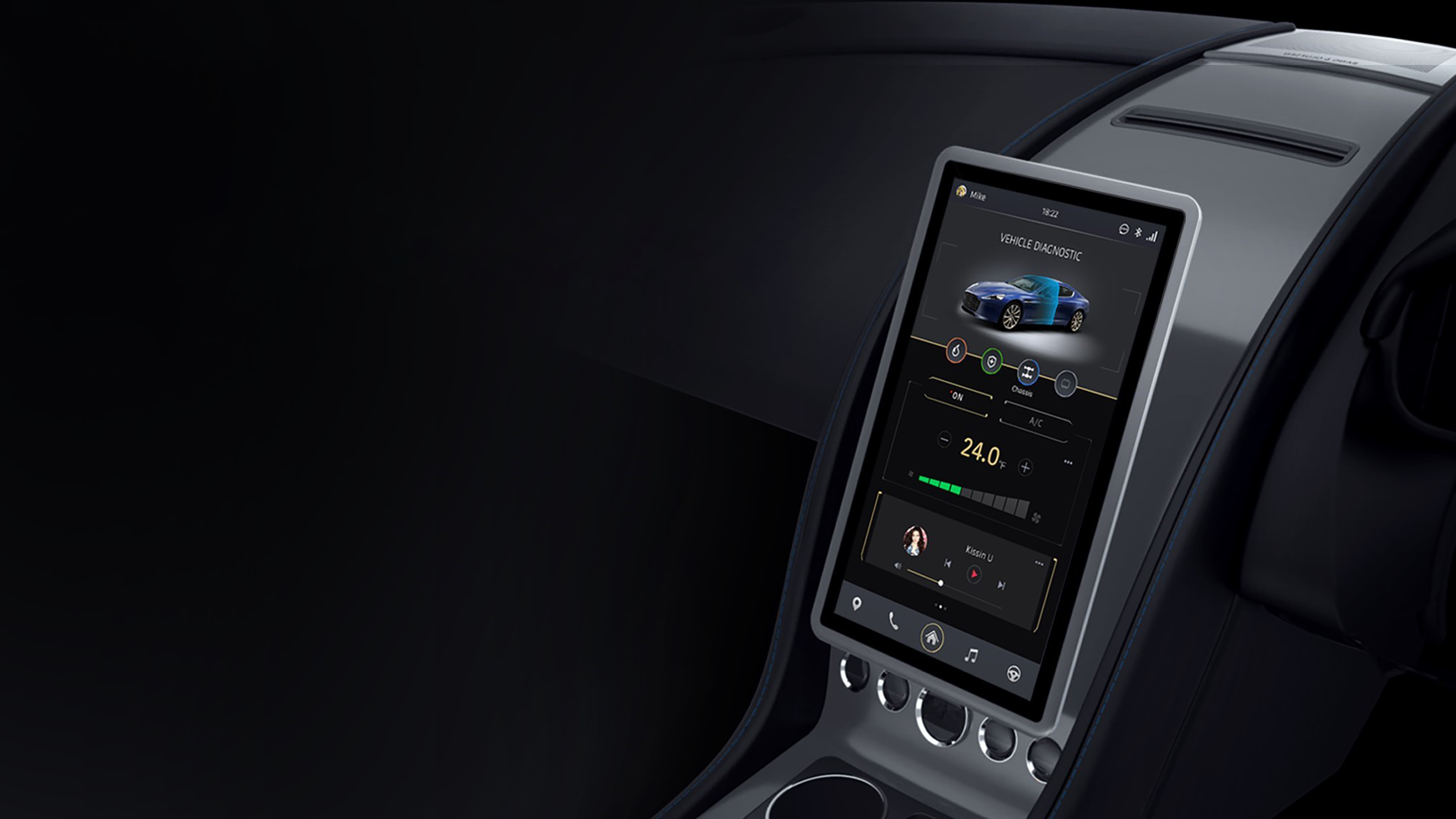 Many owners of Aston Martins accept that the small British sports car company can't have the latest technology and features fitted to its cars that would be found elsewhere – such as on countless Audis, BMWs, Ferraris, Mercedes and Porsches. But when a comparatively small car maker like Tesla is leaving a 100-year old company trailing when it comes to the gadget count, some drivers may feel it's the final straw.
In an attempt to catch up, Aston Martin has teamed up with Letv, a Chinese technology company. The pair are developing the 'Internet of the Vehicle'. What does that mean? That, starting with the forthcoming RapidE — an electrically-powered version of the luxury four-door Aston Martin that will go on sale by 2018 — most of the car's systems will be controlled from a 13-inch touchscreen, and convenience features such as voice control or knowing where to recharge the car's batteries during a road trip will be available.
Audi Virtual reality showroom headsets will let drivers see their dream car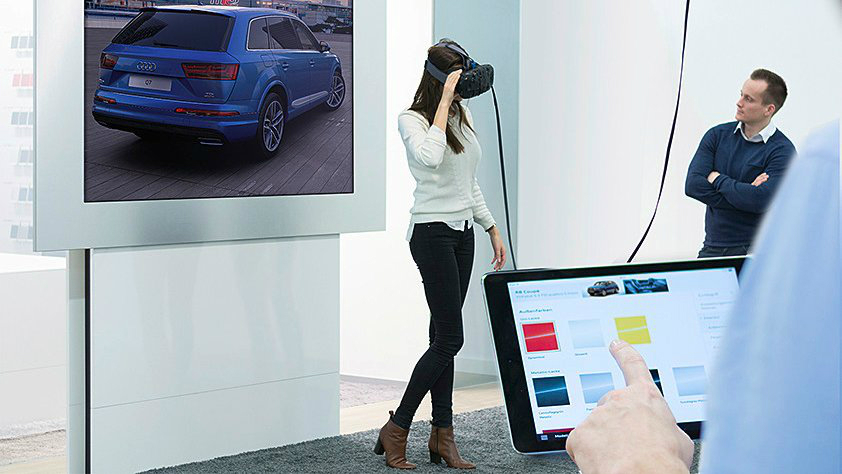 Anyone who has bought a new car recently will appreciate that there are an overwhelming number of ways to personalise a car. In an attempt to help buyers better appreciate what they're ordering and how it will change a car's look and even its feel, Audi has been developing virtual reality headsets with Oculus and HTC.
These won't just display a car in a static, lifeless environment; users will be able to see their car on the road or listen to the difference a sports exhaust makes. The car makers will begin using the technology in America, and Audi UK told Driving that 'it is likely that the UK will be among the early adopters to implement it.'
Ford, Audi and Jaguar show the car interior of the future
At CES 2016, nearly every car maker made a song and dance about the 'connected car', and Audi, Ford and Jaguar were no exception. Independently of one another, they claimed that in the future, cars would get to know the driver and change various settings and features to suit their preference. So if Dad likes to rock out to AC/DC, have the sunroof open and heated seats on, and drive the long, cross-country route to the office, and Mum prefers to sing along to Heart radio and stop for a coffee on the way to the gym, then the Audi, Ford or Jaguar of the future will recognise who is behind the wheel and adapt accordingly.
BMW Connected Motorbike Helmet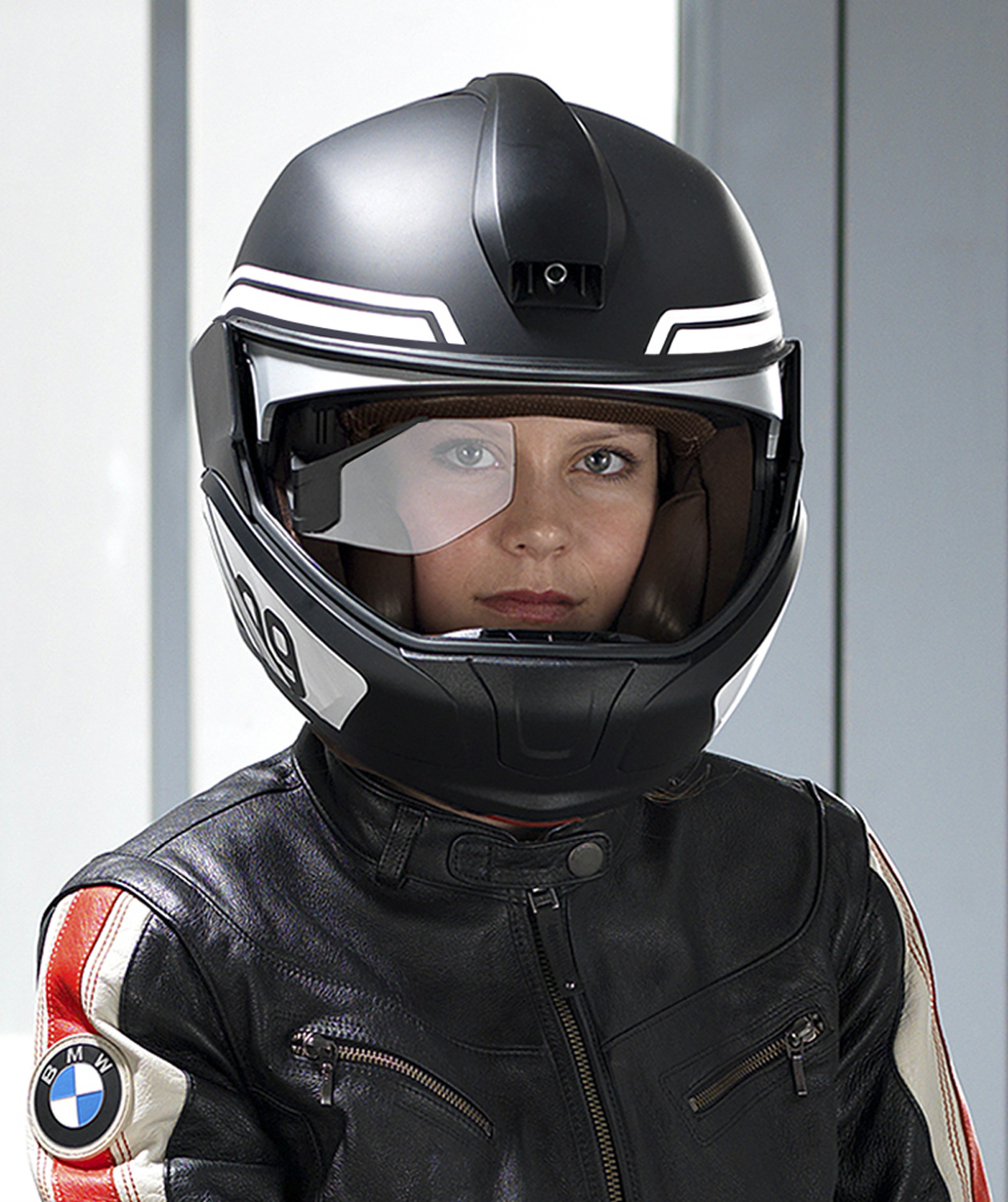 BMW's connected motorbike helmet promises to reduce distraction and increase convenience and safety. Put on the helmet and a piece of glass attaches to the inside of the helmet via a magnet. Positioned in front of the rider's right eye, information from connected devices – your smartphone, for instance – is beamed onto the glass from a digital light projector.
The result is a head-up display for motorbikes; it can project speed limits, your speed, turn-by-turn navigation, and even the distance from fellow riders if you're all connected. A rotary dial on the left handlebar grip controls functions such as answering phone calls. How any of this reduces distraction for vulnerable bike riders was the only question on our mind before we gave it a go.
We didn't find the prototype system so great when we tried it on a simulator. Sometimes the projected information obscured the road, and you need to focus on that information – not the road – to read it. Rather than reducing distraction, the connected helmet risks increasing it.
BMW AirTouch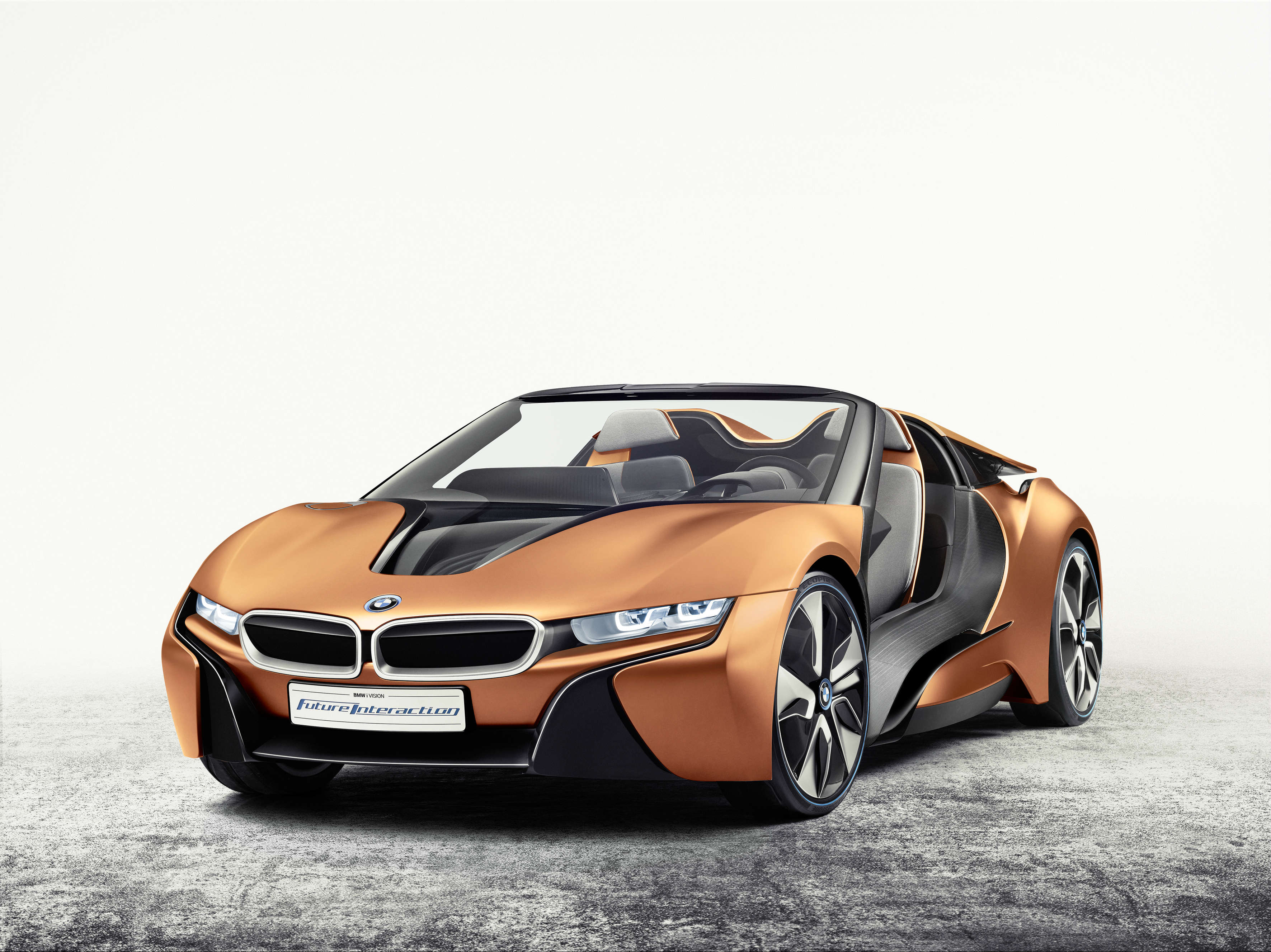 BMW has a new twist on the Gesture-Control technology first seen in the 7-series luxury saloon. Called AirTouch, the prototype system is fitted to an i8 Spider autonomous concept car. It uses a 21-inch TFT display on the passenger side of the dashboard, which features a display of interlocking shapes familiar to fans of 1980s quiz Blockbusters. Each shape represents a function, ranging from focused driving information in 'Pure Drive' to all infotainment functions in fully autonomous mode.
It works well. Sensors beneath the display detect hand movements from both driver and passenger, though driver always overrides passenger. As your hand moves, so the Blockbuster shapes are highlighted with a white border, and sub-functions appear: play, pause, skip, for instance, for audio functions. A touch-sensitive area on the steering wheel allows you to make the final choice. Alternatively, rub your hand over the central armrest, then press down. Accidentally stroking the passenger's rested elbow may take some explaining, however.
BMW MIRROR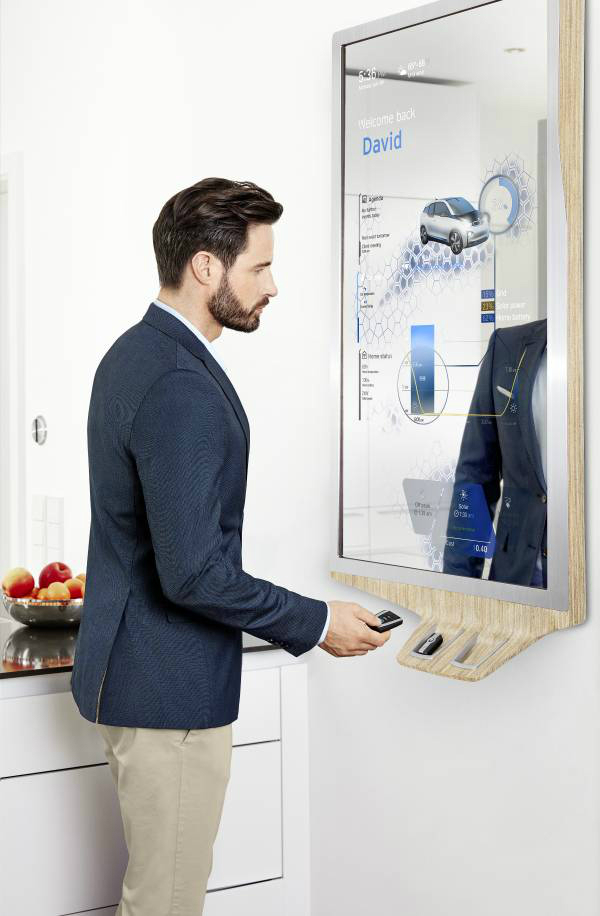 BMW's vision of a connected future now extends to the household mirror, albeit a particularly trick Samsung mirror. The idea is you check your hair while the mirror pools info from your connected devices: everything from your electric i3's state of charge, to traffic on the morning commute, to that day's meetings is displayed. A camera positioned in the ceiling reads your gestures, a little like the latest BMW 7-series, and lets you scroll information.
The mirror's frame also incorporates a car-key holder. Place the key in the holder and your i3 will self-park in the garage, remove it'll be waiting for you when you leave the house. Only problem is, a 55-inch mirror is a bit of squeeze in your pocket.
BMW's self-parking i3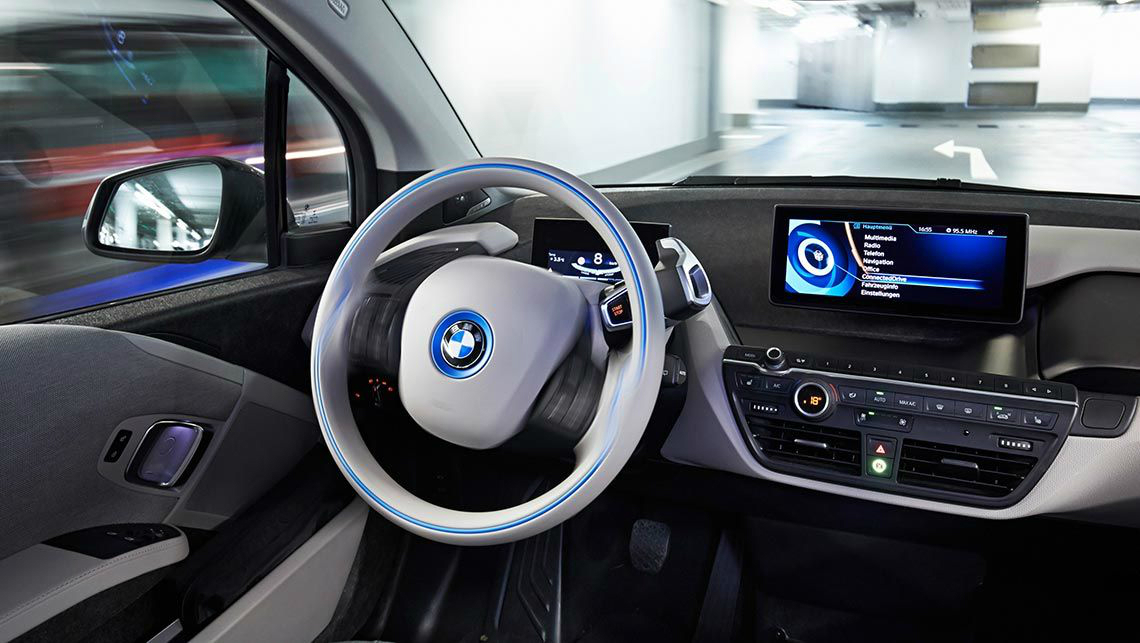 BMW's self-parking i3 struggled to, well, self-park at the CES show. Visitors were treated to the site of a stressed BMW exec standing outside the i3 repeatedly shaking his smartwatch and making air ten-pin bowling motions – BMW code for go park yourself – while the car remained impassive beside a perpendicular parking space, in a modern-day Basil Fawlty moment.
Eventually the sulky car self-parked, but not before repeatedly reversing in and out of the space. In the process, it became the first ever autonomous car to be heckled. One bystander even had the temerity to suggest a person could do it faster.
Chevrolet Bolt has bolted from Britain before it's even arrived
First came the Volt, a plug-in hybrid electric car with a range-extending petrol engine. Now comes the Bolt, an all-electric smaller model which won't be going on sale in Britain.
However, when the likes of General Motors starting to sell small, affordable (£20,000) electric cars with a driving range of around 200miles, electric car evangelists will be hoping that the comparatively clean, green form of transport can become more than a niche.
---
Don't know your BHPs from your MPVs? Click to take a look at our car jargon buster
---
Faraday Future FFZero1
Even a startup car company with the brightest brains in the industry needs to make a splash to get itself noticed. That's why the first car from Faraday Future looked like an experimental racing car from the Gran Turismo driving game. Called the FFZero1, its designer, Richard Kim, says that a version of the outlandish looking single-seater will go into production within two years, albeit with two seats and less extreme, practical styling.
The concept features four electric motors – one at each wheel – and boasts the equivalent of roughly 1000bhp. Inside, the steering wheel incorporates a smartphone, which once in place acts like an additional display, relaying information to the driver. A specially designed crash helmet is said to feature neck support and can feed water and oxygen to the driver. And the seat is reclined to 45 degrees and supports each leg, to help maintain bloodflow – much like in a Formula One racing car.
The company will develop a range of seven electric cars, although at this stage it has not confirmed whether they will be sold in Britain or the rest of Europe. Despite marketing itself as an American car maker, the company is actually backed by Chinese investors.
Kia Drive Wise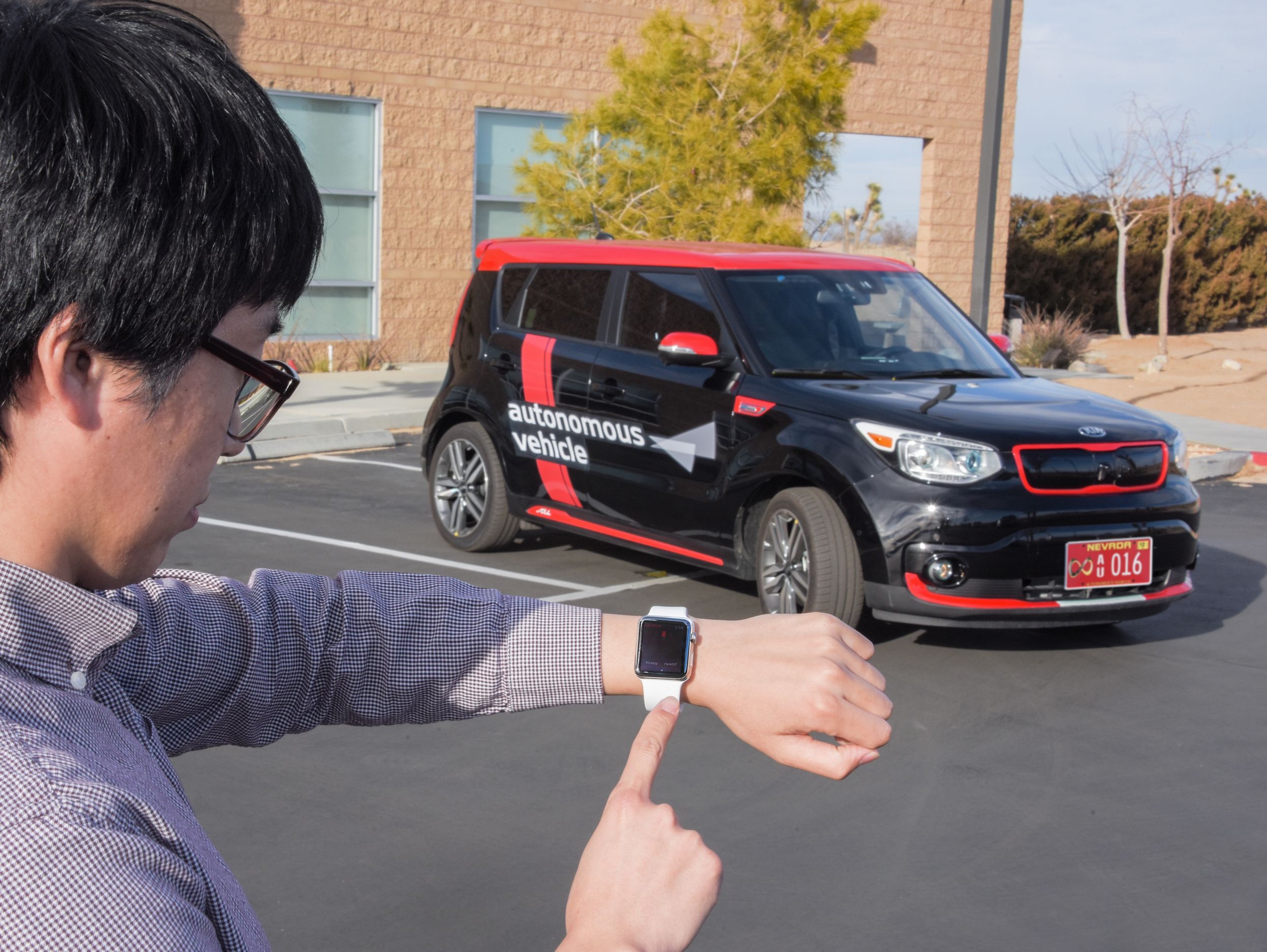 Next time you walk into a Kia showroom, or visit its website, there's a good chance you'll spot an area dedicated to Drive Wise branding. This is the Korean company's slogan for all autonomous driving technology that will appear on existing and future Kia cars. Much of its future self-driving technology is being put to the test on the roads of Nevada, using an electrically-powered Soul EV.
Volkswagen Budd-e and e-Golf Touch concept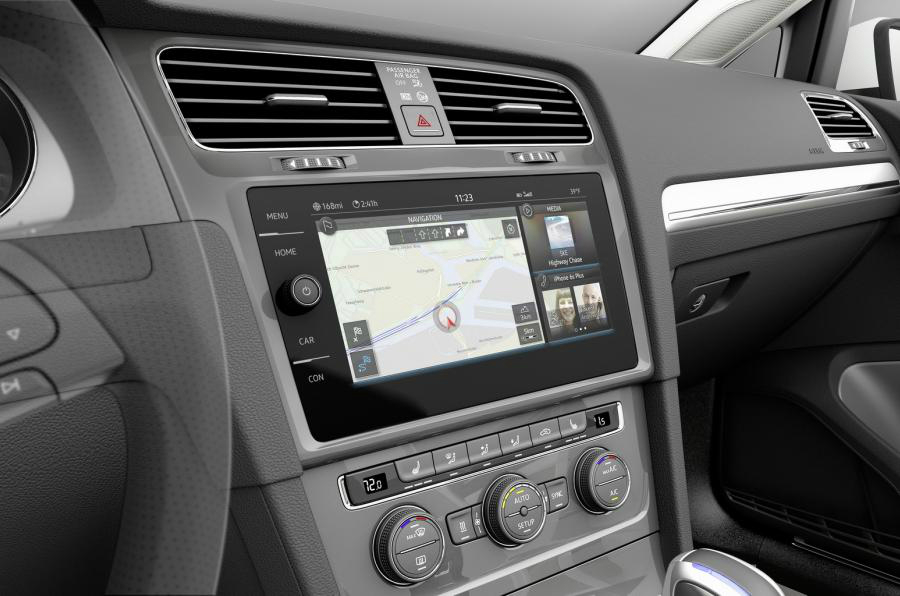 You can read all about the Budd-e, the new electrically-powered spiritual successor to the classic Camper van here. The company told Driving that something similar to the concept car will be in showrooms by 2020. Elsewhere at CES, its big-selling Golf was moving with the times and adapting a new, 9-inch touchscreen infotainment display which incorporates gesture recognition technology and cloud-based settings so that individual drivers can have the car, or any other VW equipped with the technology, tailor itself to their preferences.
Volvo and Ericson plot how to make the car an entertainment zone
If drivers still have to remain in charge of autonomous vehicles, confusion surrounds the latest announcements by Volvo. The Swedish companies showed concepts for high bandwidth, streaming capabilities in Volvos of the future, suggesting users could sit back, relax and watch a TV show, film or make a video call of their choice. Or perhaps shop for shoes or take advantage of a supermarket offer as they pass by on the way home. However, under current legislation, the law (and the police) says drivers must always retain proper control of their vehicle. We'll leave you to the head-scratching…
---
Browse NEW or USED cars for sale on driving.co.uk
---