Test your knowledge: Who was the first driver to break a record at Brooklands?
The first Brooklands hero
---
Published 27 February 2015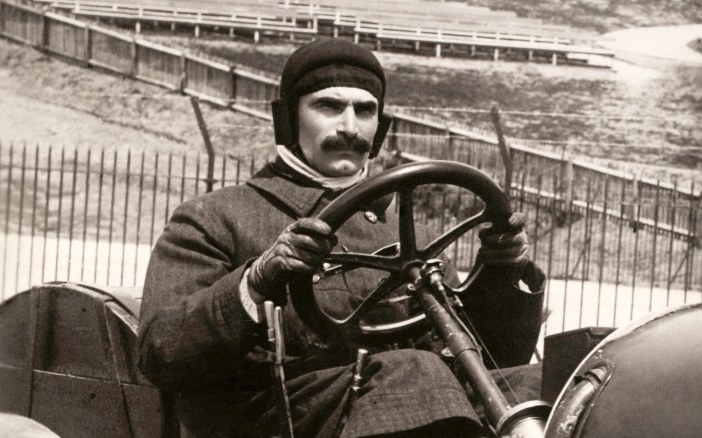 BROOKLANDS WAS Britain's first purpose-built racing circuit at a time when the horse and cart still ruled the roads. The 30ft-high banked corners and high-speed cars attracted crowds of wealthy spectators who wanted a glimpse of the future and the action didn't disappoint. Land speed records were made and broken, new technology was refined, and the names of legendary drivers such as Sir Malcolm Campbell were made.
---
Search for and buy your next car on driving.co.uk
---
But the track fell into disrepair during the Second World War, as its runway and hangars became a target for German bombers. Now a new £4.681m grant from the Heritage Lottery Fund will go towards redeveloping the museum, which includes the restoration of its finishing straight.
The first car to ever cross the finish line did so in a successful attempt to break the world 24-hour speed record. Can you name the pioneering driver (above) who remained behind the wheel for the full 24 hours, and the year in which he made the attempt?
Scroll down for the answer.
Keep going…
The year was 1907 and the driver was Selwyn Francis Edge, a motor-racing pioneer who had gone into partnership with the Napier car company who supplied him with cars so that he could use them for publicity stunts.
A few days after the ceremonial opening of Brooklands in June, Edge took to the start line in his six-cylinder car to attempt a new record for distance covered in 24 hours. With the inside of the track marked with roadside lanterns and the rim of the curve lit with flares, Edge drove through the night at an average speed of almost 66mph, he set a new world record of 1,581 miles, which stood for 17 years.
It was the first of hundreds of records that would be broken at the track, including the land speed record. The highest speed set, before the cars outgrew the track, was at 135.75mph. The track was also home to the first ever British Grand Prix in 1926.