Test your knowledge: In what year did Stirling Moss win the Mille Miglia?
The race that turned Moss and Jenkinson into heroes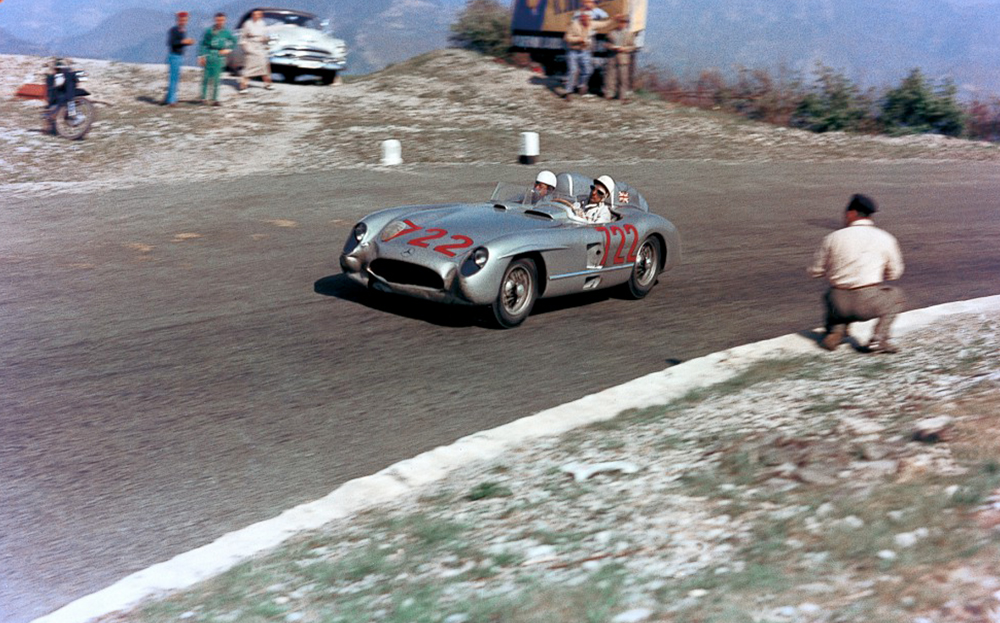 TODAY THE Mille Miglia is a non-competitive showcase, but from 1927 to 1957 teams  such as Alfa Romeo, Mercedes, BMW and Ferrari battled along a 1,000-mile course on public roads for the honour of winning one of the world's toughest races.
Only one British driver won the event: Stirling Moss piloted his Mercedes-Benz SLR roadster to victory with the help of his co-pilot, Denis Jenkinson.
Can you recall the year of their Mille Miglia win? Scroll down for the answer.
Keep going …
Moss and Jenkinson won the race in 1955, leaving a lasting impression by recording the fastest average speed – almost 98mph – after completing the course in 10 hours, 7 minutes and 48 seconds.
Moss, a Formula One racing driver for Mercedes that year, had the skill behind the wheel, but "Jenks" provided the vital navigation with an ingenious "roller map" – a set of pace notes on a scroll inside an alloy and Perspex case.  The 1955 SLR roadster was so loud that Jenks was forced to devise a set of hand signals for Moss to follow while they powered through the Italian countryside.