Supercar spotters hit London for exotic cars summer of madness
Roll up, roll up – the supercar circus is in town
RESIDENTS are bristling with anger, police are mounting special traffic patrols and civil enforcement officers are poised to make a killing issuing parking tickets. Britain's biggest free supercar show has opened for the summer, with exotic machines from the Middle East competing to put on the most extravagant, blingy and loud display on the streets of our nation's capital.
---
Click to read car REVIEWS or search NEW or USED cars for sale on driving.co.uk
---
Each year dozens of wealthy Arab royals and businessmen escape the extreme heat of their home countries and flock to London's five-star hotels and luxury apartments. It's an opportunity to show off the latest additions to their car collections, which are air-freighted for the occasion.
Not everyone welcomes the nightly chorus of V8, V10 and V12 engines, particularly the high-pitched revs when drivers play to the crowd, resulting — usually — in whoops from onlookers. Police, too, take a dim view when confronted with reports of traffic-light drag races and uninsured drivers.
And then there are the parking attendants who battle in vain to enforce double yellow lines, waiting restrictions and controlled parking zones. This year Westminster's wardens have a new weapon in their armoury: powers to issue fixed penalty notices to chauffeurs who sit in their cars with the air-conditioning and radio on, engine left running and fumes wafting over passers-by.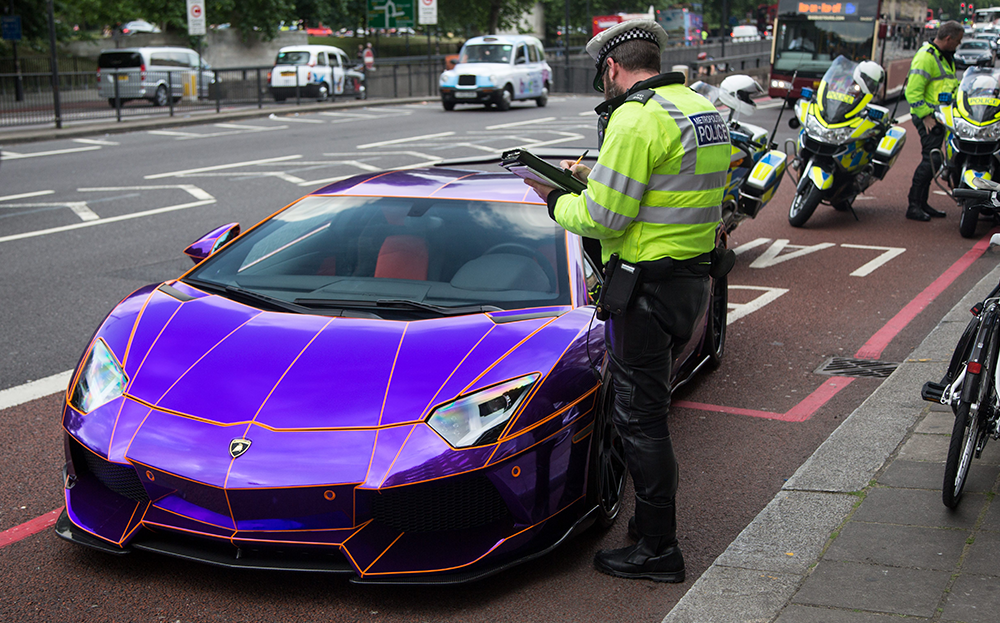 The £20 penalty that can be issued if they ignore requests to turn off the engine is likely to be seen as small change, though: it costs more than five times as much to fill the petrol tank of a Ferrari LaFerrari. Even a £120 parking penalty is a trifling sum to a supercar owner who has spent more than £10,000 on shipping his vehicle over to Britain from the Middle East. That is if he even bothers paying: authorities struggle to track the owners down because of the Arabic numberplates.
But if you avoid the parking squeeze and arrive by Tube, the influx of exotic machines represents the free motor show of the season. Already this year the streets of Knightsbridge have seen a LaFerrari, at least two Porsche 918 Spyders, a six-wheeled Mercedes G-class and multiple Bugatti Veyrons. There are more to come too, with planes arriving at Heathrow and unloading more glistening models every day.
In this company a Ferrari 458 Italia or Lamborghini Gallardo looks run of the mill. To stand out you'll need something such as the Pagani Zonda Cinque spotted last week — one of just five made. Other owners use metallic wraps, multitone paint jobs and body kits to transform middle-of-the-road supercars into outlandish creations.
It's no wonder car enthusiasts travel from around the country for a chance to see the display. The fact that the vehicles are often parked or stuck in traffic gives plenty of opportunities for a close look. And if you ask the drivers nicely, they are usually happy to rev the engine.
With luxury shops such as Harvey Nichols and Harrods close by, plus a smorgasbord of expensive restaurants, owners rarely stray far from their hotels, unless they decide to add in a trip to the south of France.
All this means you're virtually guaranteed a spectacular show if you head to west London before the end of August, when the visitors disappear. You're likely to spot cars during the day parked outside the Dorchester on Park Lane and the Park Tower hotel by Harvey Nichols. As the afternoon wears on, the streets become packed as owners head to the shops, and you're almost sure to see a Lamborghini or two hobbled by clamps, waiting for hapless aides to pay the penalty charge.
But it's the evening when the streets really come alive as drivers cruise around town, looking out for any new arrivals, exhaust pipes crackling and popping, and the cars lit up with mood lighting. "It's as though the circus has come to town," said the doorman at one London store.
"Every year I think they won't possibly be able to outdo the year before in sheer craziness, but somehow they manage it."
No Bugatti of your own? Then play our torque twitcher's game instead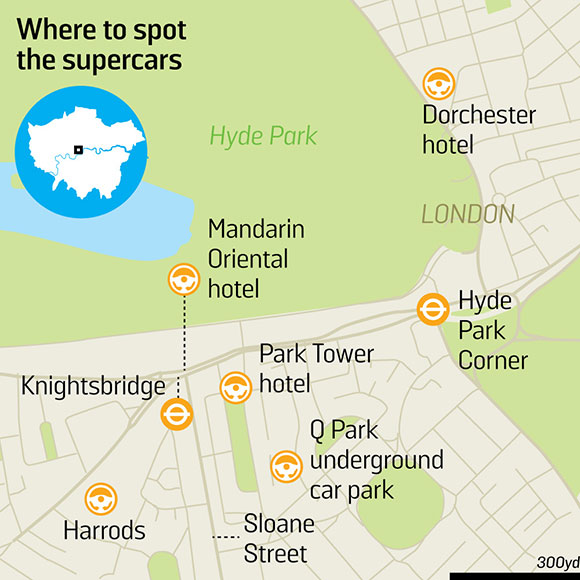 Our sharp-eyed correspondents have already spotted these mean machines on the streets of the capital. You'll earn points if you take your own pictures of them and send them to us. We'll publish the name of the highest scorer, with bonus points for pictures of exotic cars that we've missed.
1 Ferrari F12berlinetta: 10 points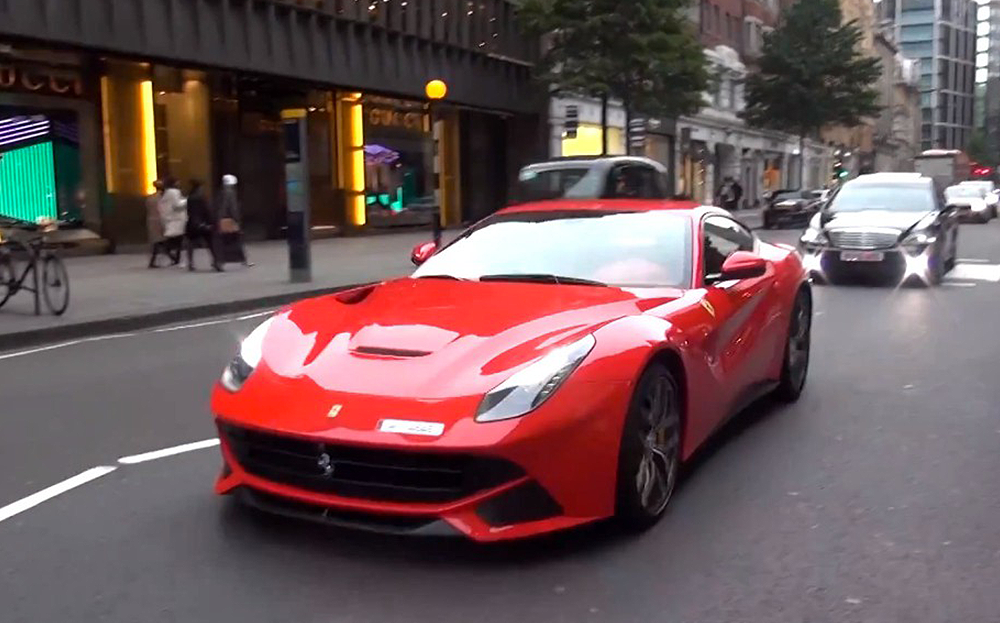 It's arguably the prettiest Ferrari but is all too common among the supercars this summer. Score double if you spot the wasp-style yellow and black version.

2 Bugatti Veyron: 15 points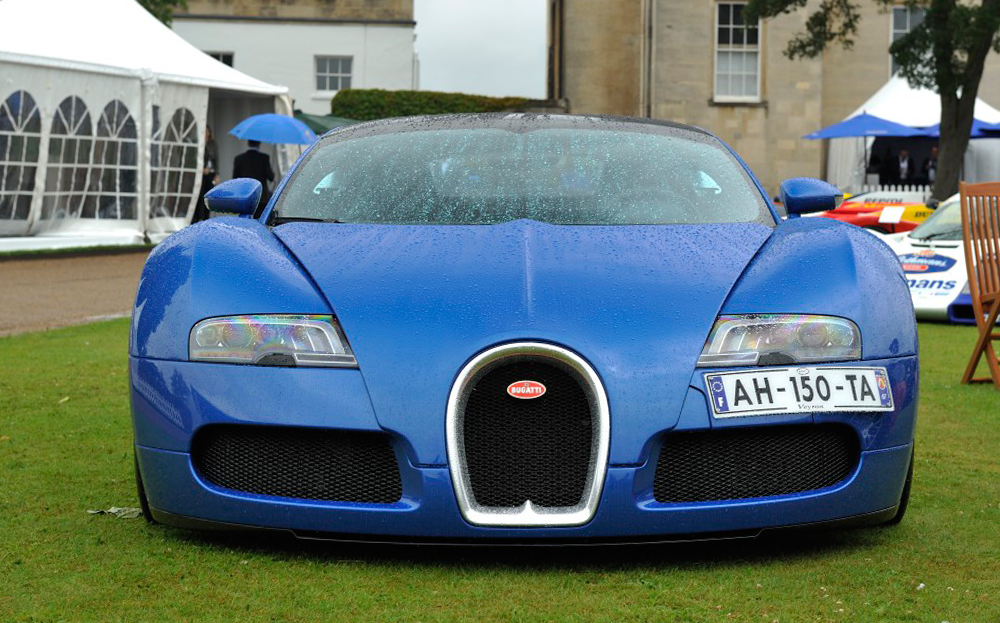 Why so few points for finding the world's fastest road car? It's currently as easy to spot in Knightsbridge as a VW Golf in Surrey.

3 Mercedes-AMG GT: 15 points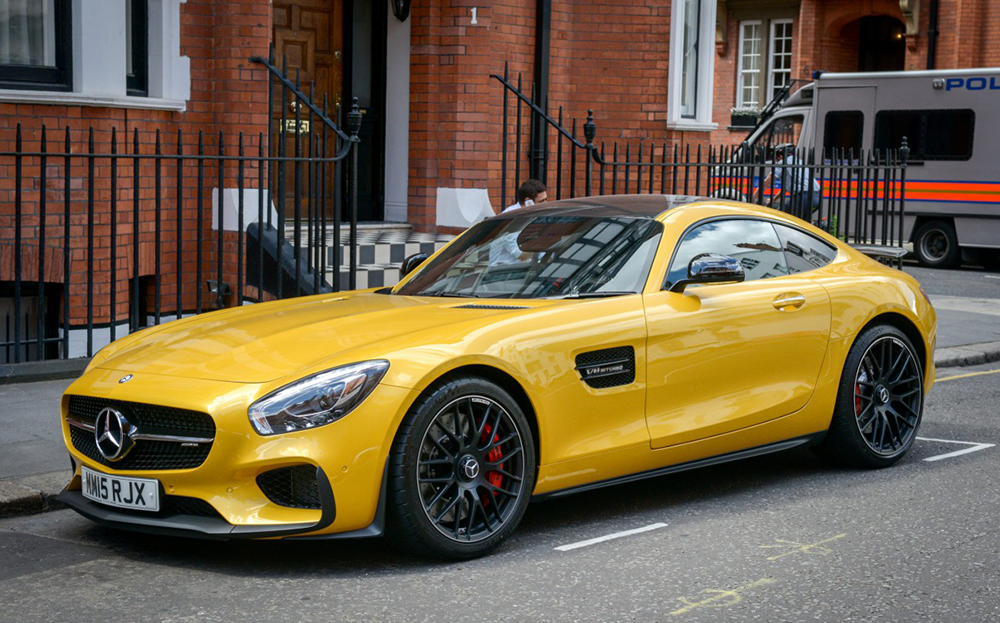 It's cheap in the company it's keeping in Knightsbridge, but its classic, sculpted sports-car looks still stand out among the competition.

4 Pagani Huayra: 20 points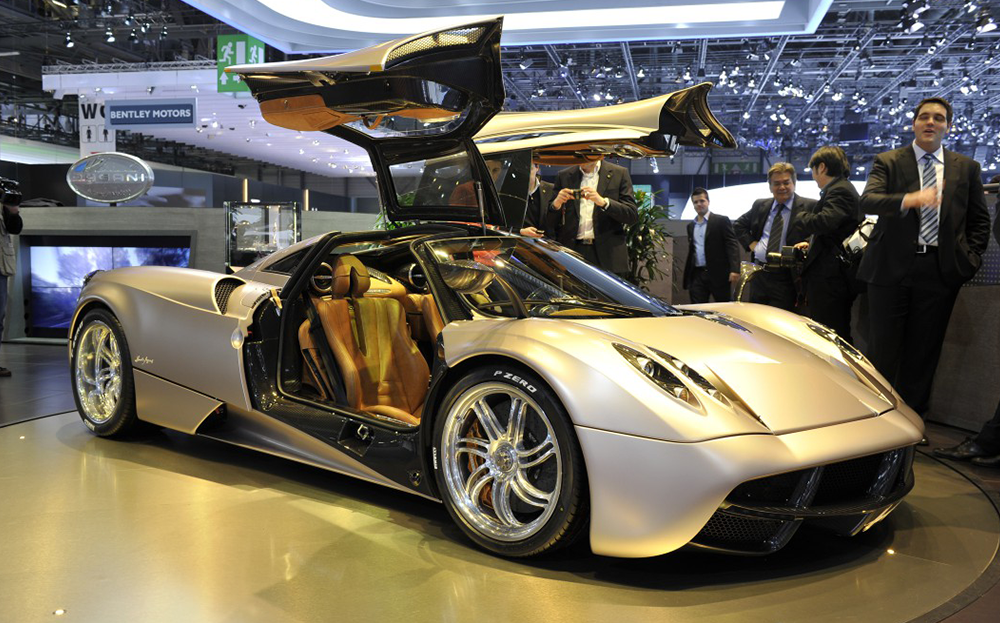 Gullwing doors, crouching stance and 720bhp V12 engine: the Huayra is a proper supercar with good looks and rarity value. Don't forget to peer into the exquisite cockpit.

5 Porsche 918 Spyder: 20 points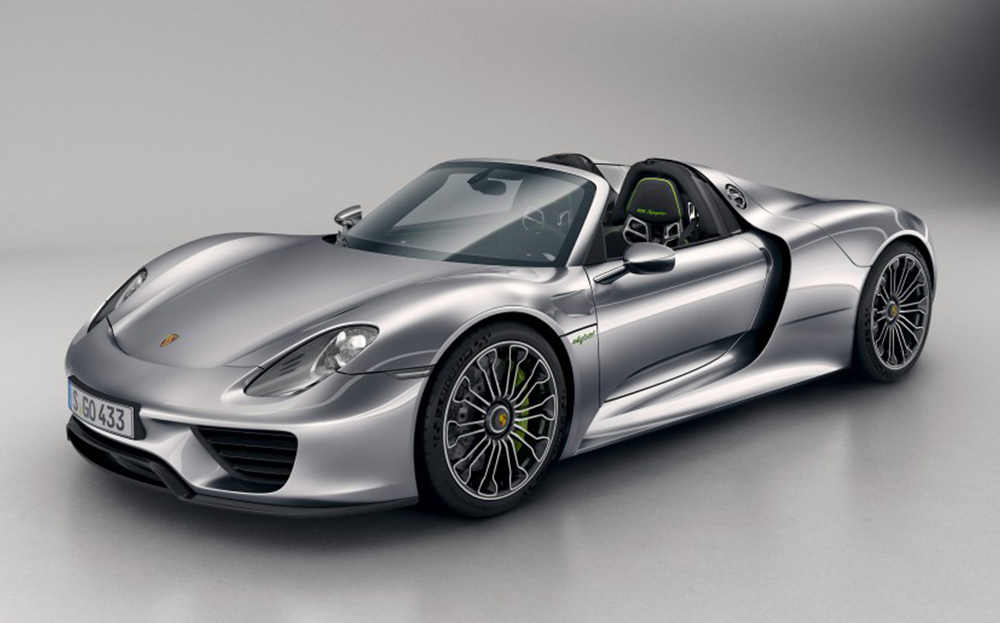 The full production run of Porsche's hybrid hypercar has been delivered and a large chunk is appearing in London this year.

6 Rolls-Royce Wraith: 25 points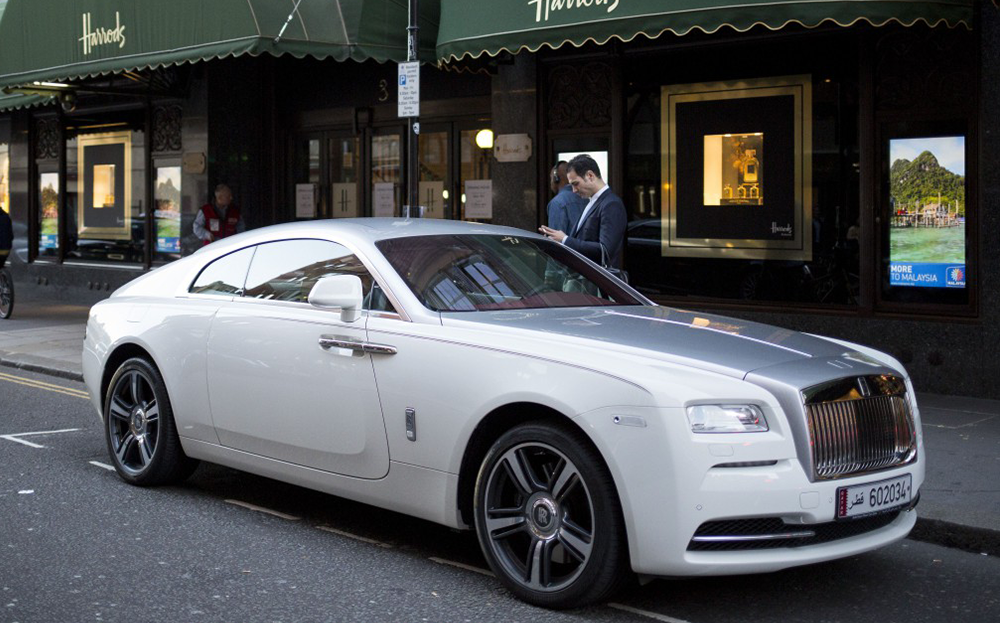 Maybe the long bonnet lends itself to adornment and gaudy colour combinations. Whatever, the Rolls coupé is a big hit this year.

7 Lamborghini Aventador SV: 30 points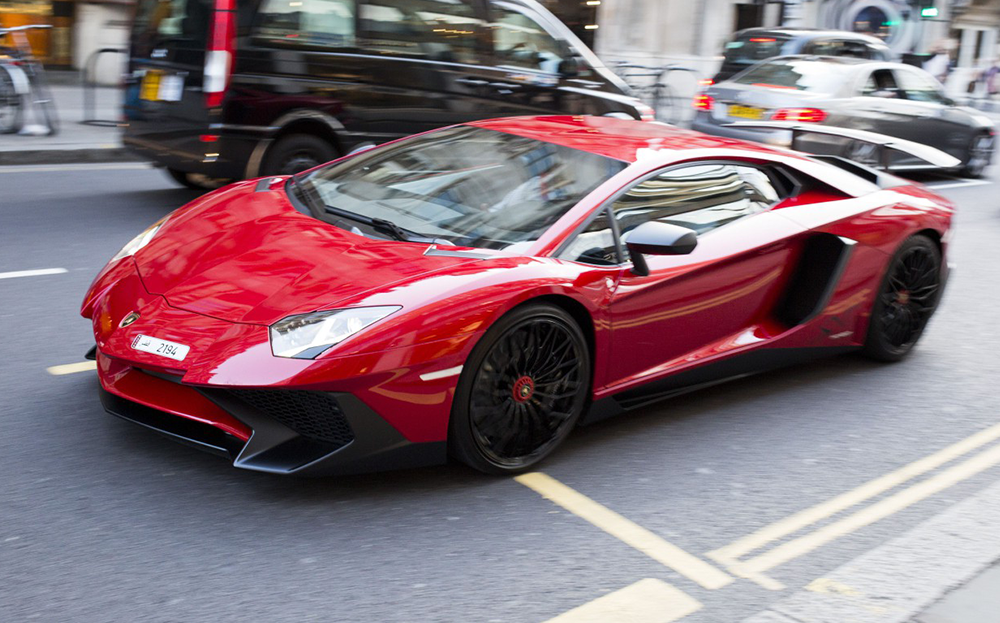 This limited-edition version has 50bhp more than the standard Aventador and is set apart by the big rear wing and quad exhausts. It began appearing on the roads in May and has now made it to London.

8 Mercedes G 63 AMG 6×6: 35 points
It's either a comment on the state of Britain's roads or a demonstration of extreme parking skills, but one owner has shipped over the Mercedes six-wheeled off-roader, designed to take the Australian army anywhere.

9 Ferrari LaFerrari: 40 points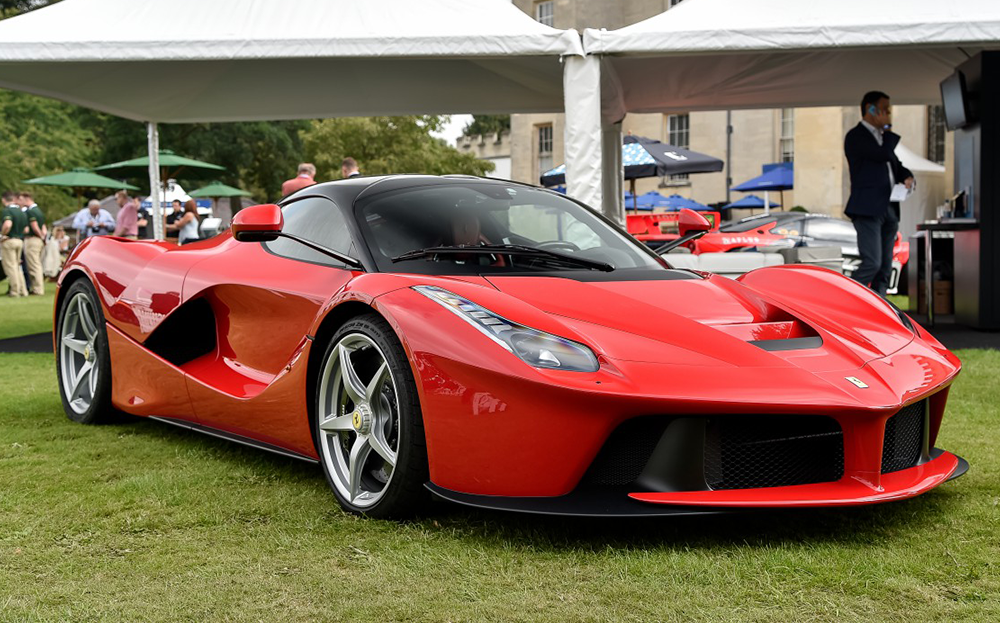 At least two of these — one yellow and one red — are in London at the moment, even though Sloane Street is unlikely to test its hi-tech aerodynamics.

10 Pagani Zonda Cinque: 50 points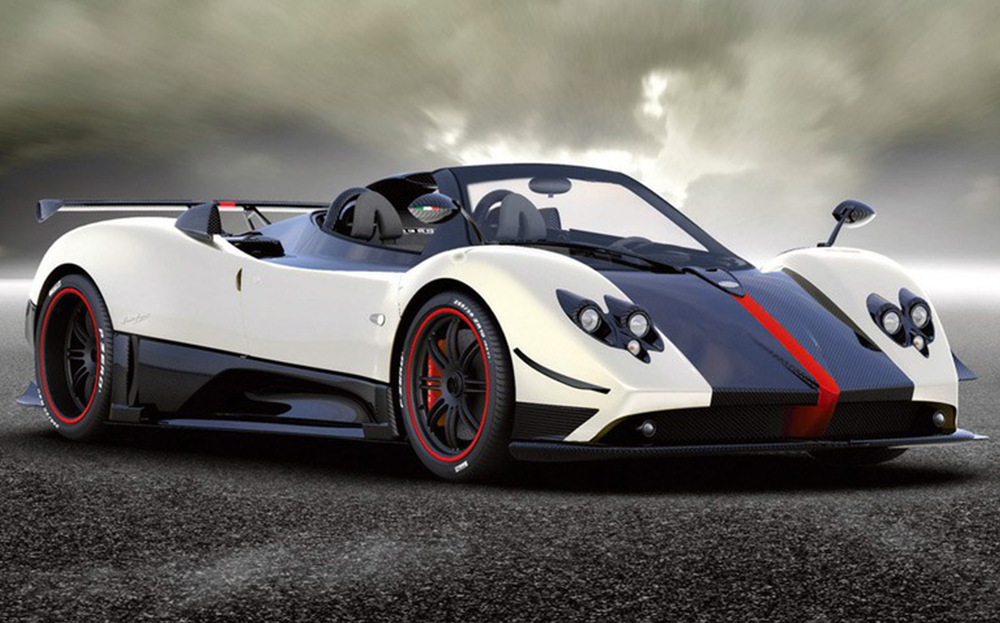 Just five Zonda Cinque roadsters were made — the clue is in the name — and one is in London this summer. It is often hidden in an underground car park, so you may need patience to track it down.

Send your snaps, with contact details, to driving@sunday-times.co.uk