Snow and traffic jams forecast this Easter: drivers warned to take extra care on roads
Pack warm clothes in case of disaster
WITH TEMPERATURES forecast to hit minus 10C in some parts of the country this Easter, British motorists are being warned to take extra care as they hit the roads en masse for the bank holiday getaway.
Roads are expected to become even more congested than usual from Thursday as people travel by car to avoid rail disruption caused by snowfall and strikes over the role of guards on trains.
Despite sunny spells this weekend the Met Office said things would become "unsettled and colder" as the week progressed, with snow likely to fall in Scotland and the east of England.
---
Browse NEW or USED cars for sale
---
Motorists have been urged to avoid motorways and trunk roads between 4pm and 6pm on Thursday when 18 million vehicles are expected on the roads. Some journeys on the M25 could take 90 minutes longer than usual. The M1, M4, M5, and M6 will also be hit by delays.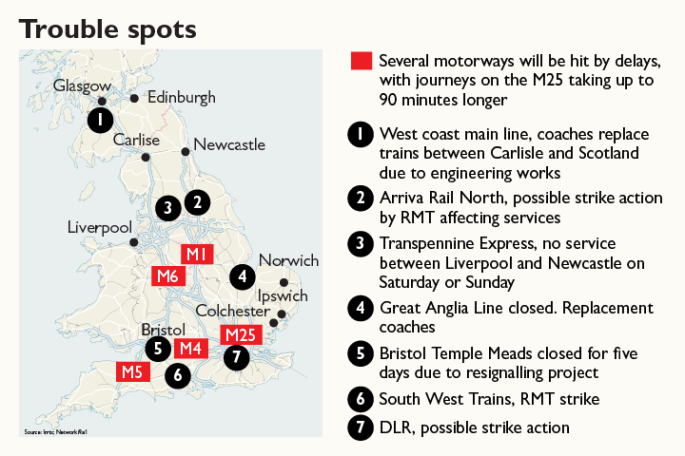 Drivers should be prepared for the worst-case scenario — getting stuck in snow overnight in freezing temperatures — and pack an emergency kit that includes extra warm clothes, blankets, a high-visibility vest, mobile phone charging lead, drinks and snacks.
Click below for more advice before you travel.
Snow joke: 10 steps to follow if your car gets stuck in snow