Here are seven doomsday cars to get you through the impending apocalypse
Can we borrow a welding torch?
APPARENTLY the apocalypse is just around the corner; a Christian conspiracy theorist said so. And unlike all previous predictions of the end of the world, which turned out to be false, this time we really are for it, he says.
David Meade believes a planetary system known as Planet X, or Nibiru, will appear in the sky on April 23, coinciding with some other astrological events that will signal the start of the Rapture at some point in October. Probably around tea time.*
Of course, if we really are about to face the Rapture and the Biblical destruction of all human life, then a few armoured vehicles are going to be fairly irrelevant.
---
Browse NEW or USED cars for sale
---
But if all that sounds a little far-fetched, there are currently some genuine concerns that the crisis in Syria may spark a "hot war" between Russia and its allies, and various Western nations including Britain and America. The recent alleged involvement of Russia in the use of a nerve agent on a former spy on British soil hasn't exactly helped relations. Some have predicted that an escalation in military force could lead to World War III.
With these cheery events in mind, mixed with a few other end-of-world scenarios, such as a Walking Dead-style zombie apocalypse, the practically-minded people at garage comparison website WhoCanFixMyCar.com came up with a series of heavily modified cars with which to navigate the resulting wastelands safely.
Al Preston, co-founder of WhoCanFixMyCar.com, said: "Fans of TV shows like The Walking Dead and films like World War Z and Mad Max: Fury Road often consider how they may actually survive in a post-apocalyptic world. We've had countless conversations in our own offices too, so we're glad to be able to tick transport off their list.
"As we approach the latest in a long list of – ahem, failed – Rapture predictions, we wanted to do something tongue in cheek to help people see the light side of the apocalypse – it's an excuse to get a new car."
Consider this your online showroom for the apocalypse…
1 The Marauder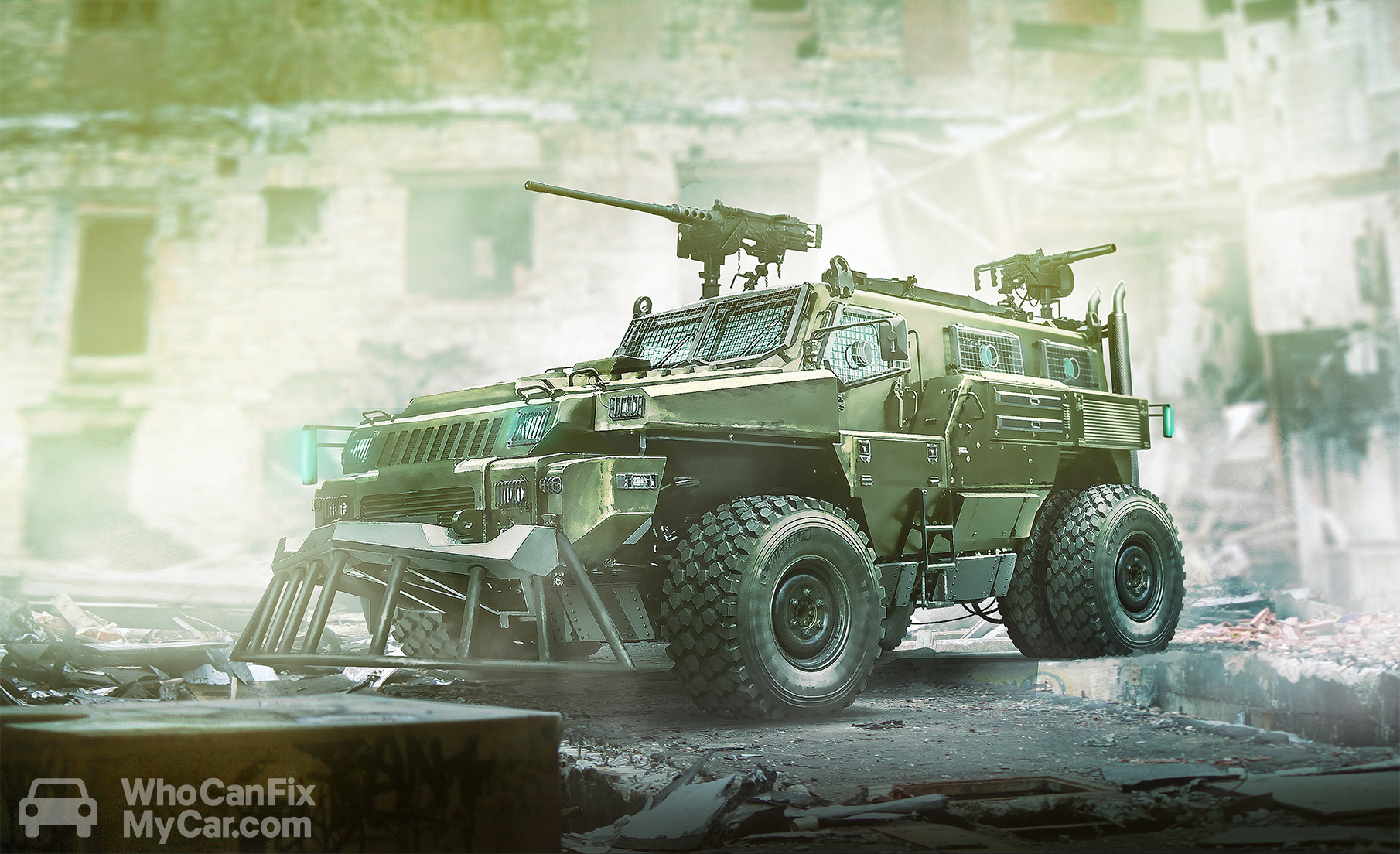 WhoCanFixMyCar.com says: "With its ability to carry loads of up to 4,500kg, accommodate 10 people and withstand bullets, mines and other explosives, this is the vehicle that will get you where you need to be… and get you there in one piece. It can also be fitted with night-vision devices to help you navigate in the darkness, and can reach a respectable 74mph."
2 Cadillac One (aka 'The Beast')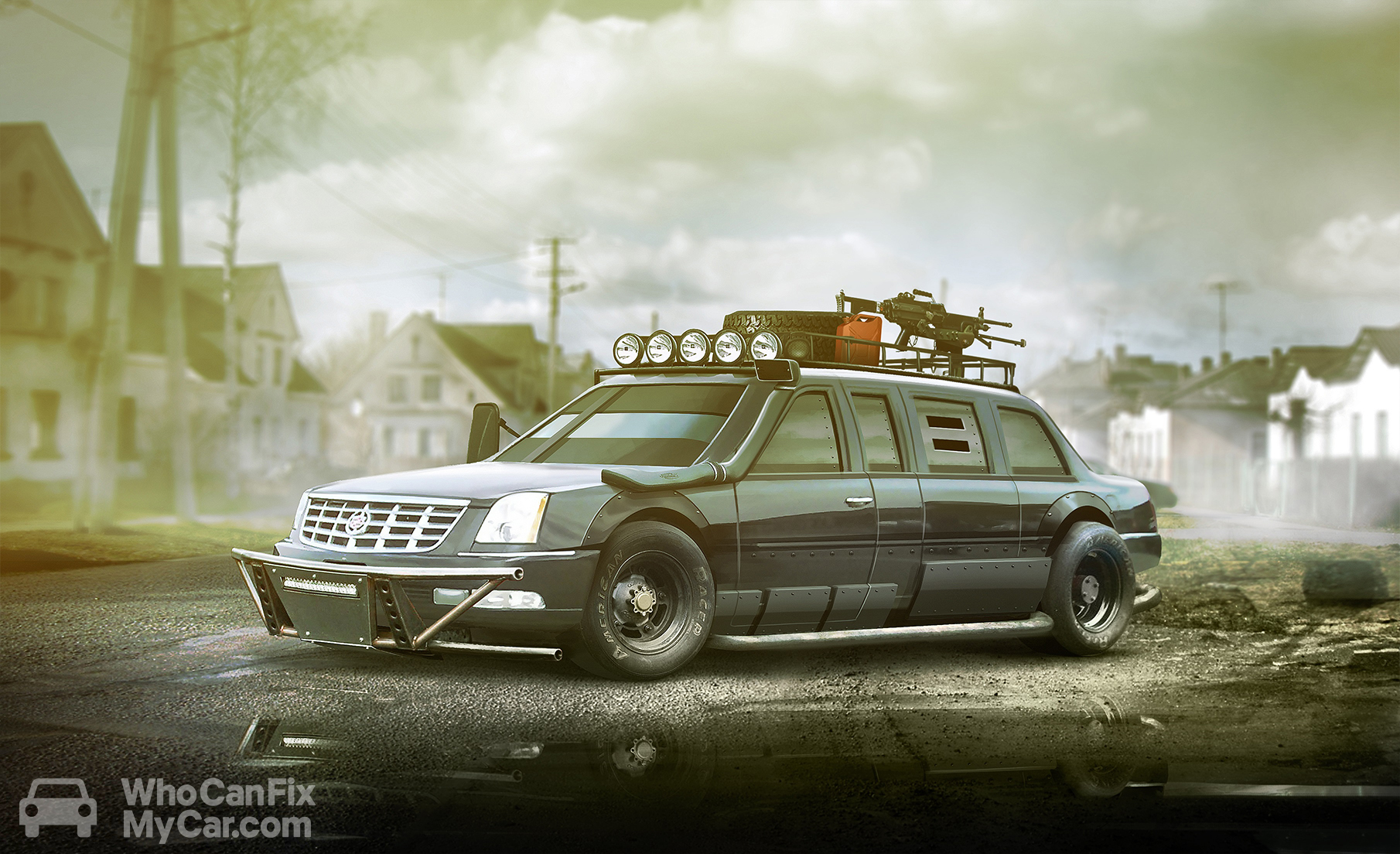 WhoCanFixMyCar.com says: "Made for the President of the United States, this luxury limousine has bomb-proof steel plating, bulletproof glass, Kevlar-reinforced tyres and, just in case anything does get through all that, has the capacity to hold a stock of your blood in the boot. To top it off, it has night-vision cameras, and can also suppress fire and withstand chemical attacks."
3 Toyota Hilux 1988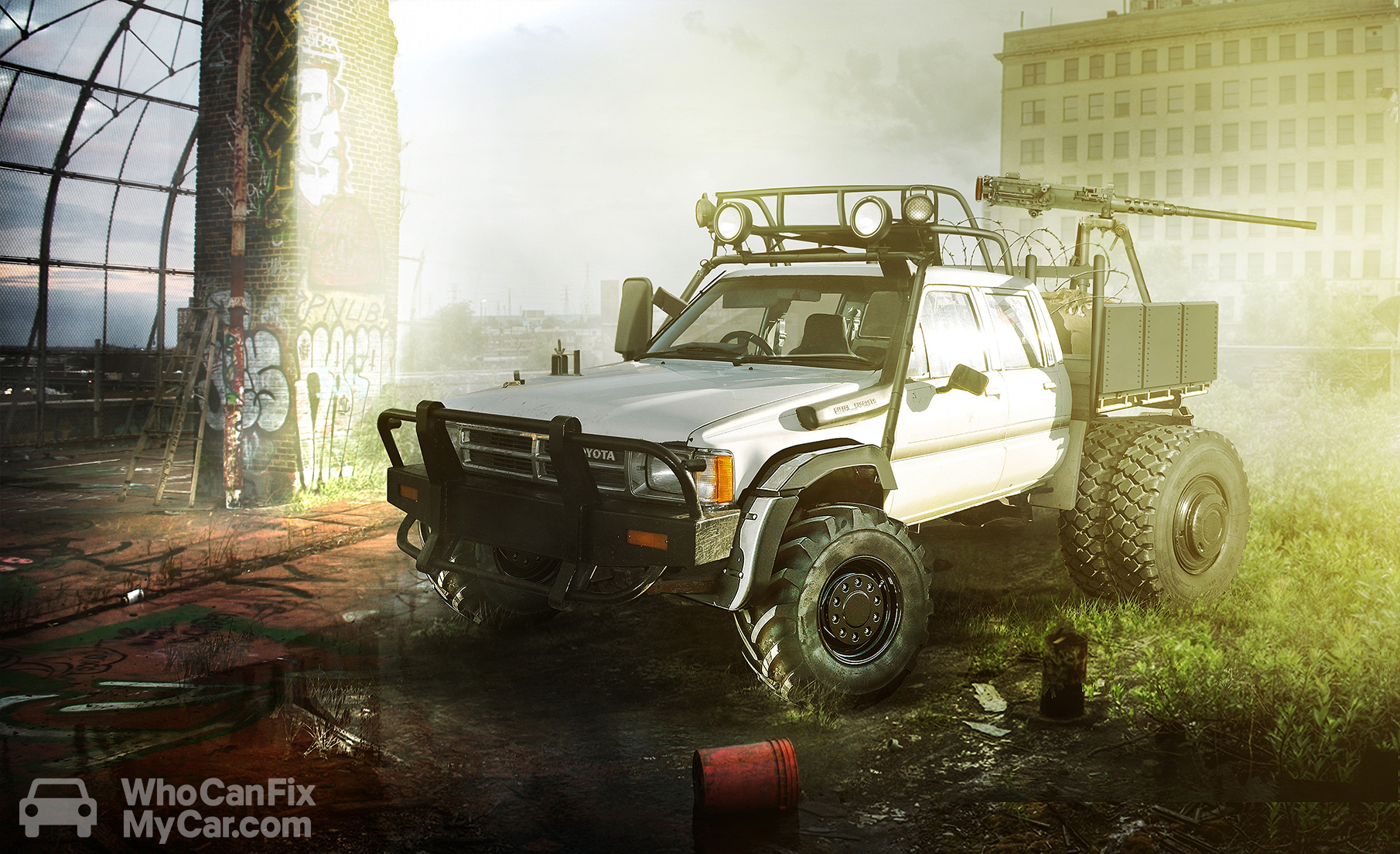 WhoCanFixMyCar.com says: "The inoffensive, humble 1988 Toyota Hilux can and has survived the worst life can throw at it. It's been submerged in the ocean, crashed into a tree, set on fire and placed on top of a tower block which was then demolished as shown on Top Gear which you can watch here. Plus, this farmer's favourite is a pickup truck, so has the added benefit of being able to carry goods or people in the back."
4 Land Rover Defender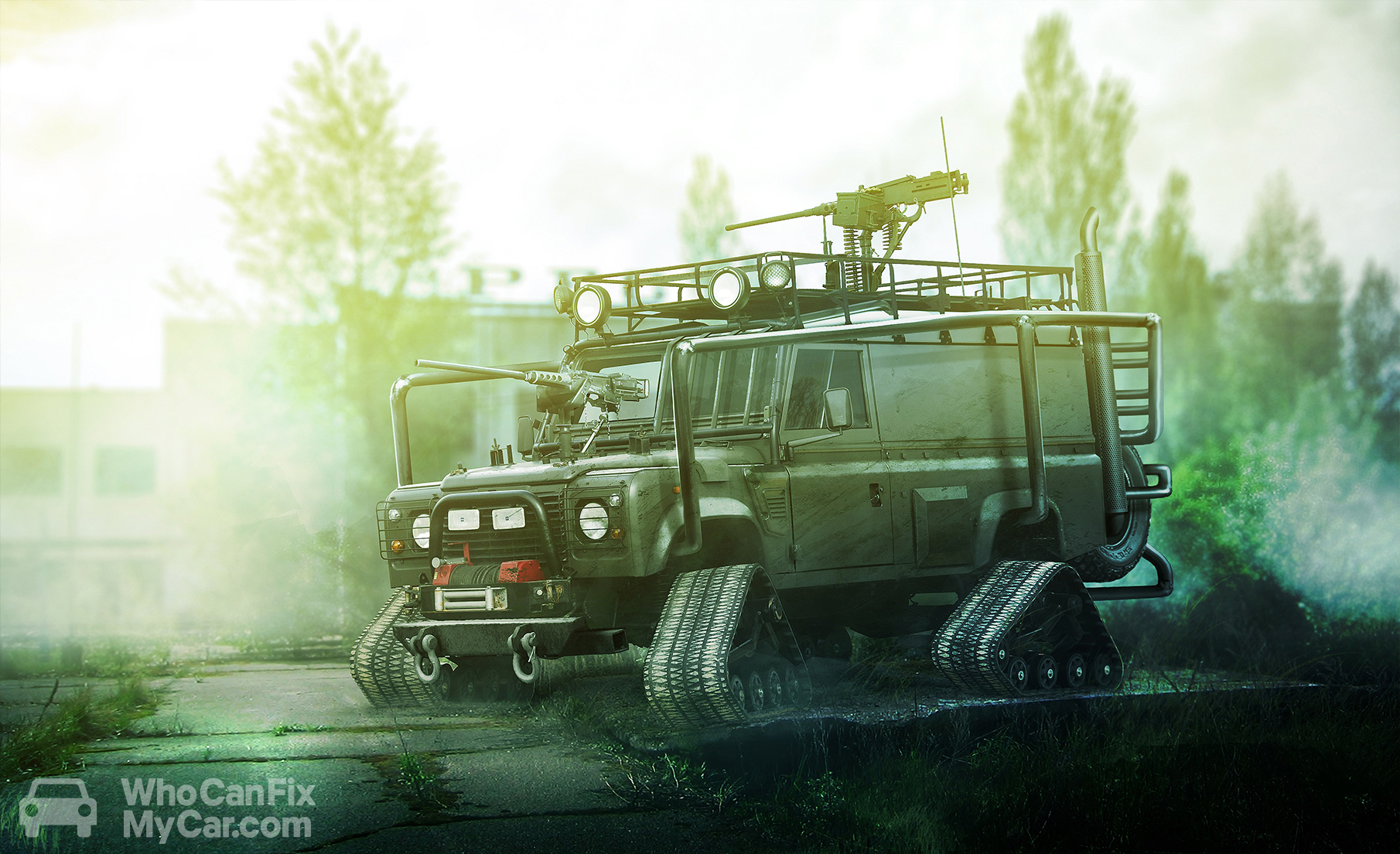 WhoCanFixMyCar.com says: "The iconic Defender is so simple and durable, and a whopping 75% of all the Land Rovers produced since 1948 are still on the road. Plus, they can be adapted into almost anything you can think of – tow trucks, military transport vehicles, mobile ambulances, caterpillar vehicles, fire engines, snow ploughs and rural police cars."
5 Oshkosh Wheeled Tanker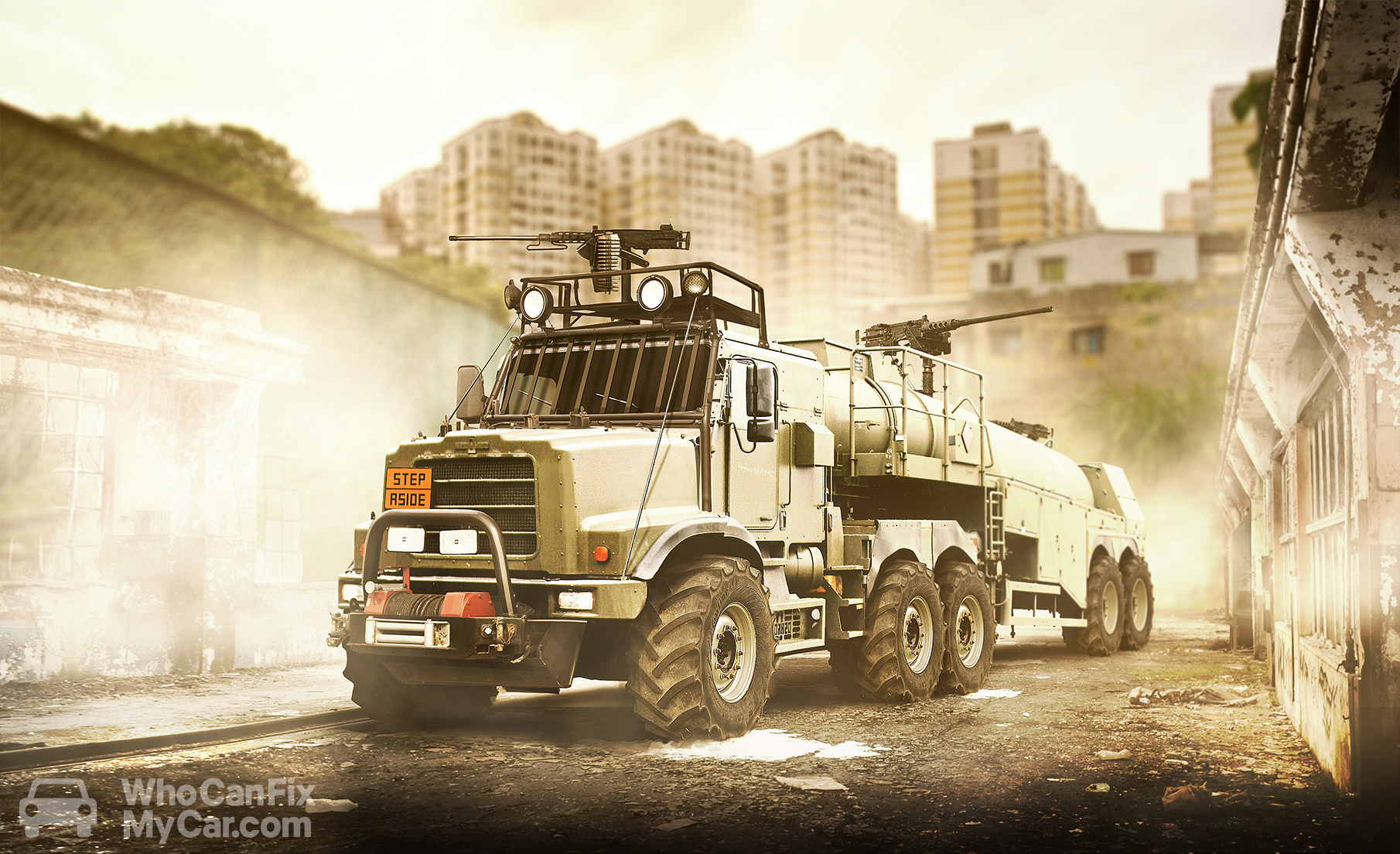 WhoCanFixMyCar.com says: "Water and fuel are scarce now that society has broken down, and what better way to survive and have a powerful bargaining tool than owning a tank full of the good stuff. The Oshkosh Wheeled Tanker can carry 20,000 litres of fuel or 18,000 litres of water, is armoured to protect you, and the off-road tyres mean you can take it anywhere."
6 Action Mobil Desert Challenger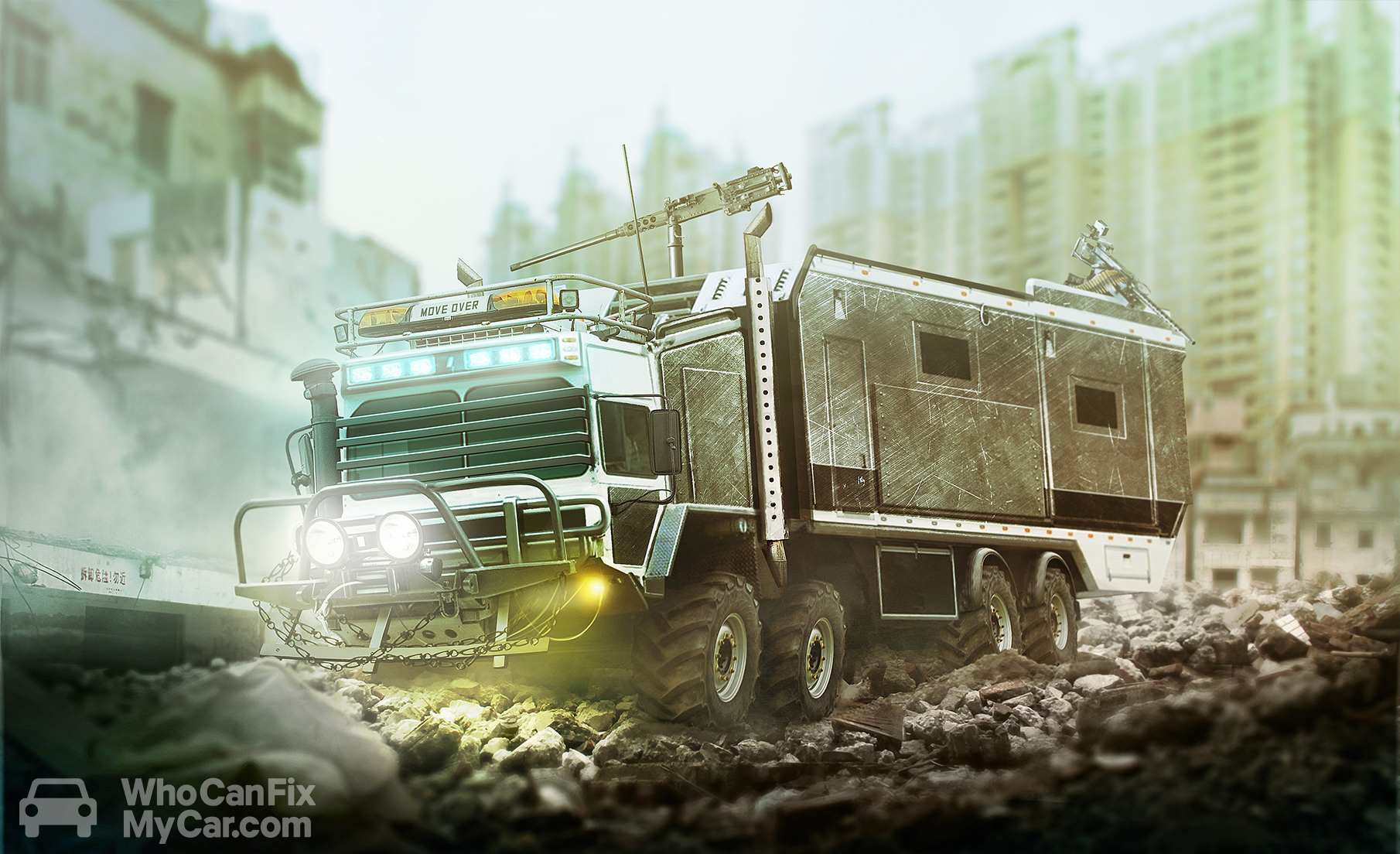 WhoCanFixMyCar.com says: "With its own oriental-furnished living room, kitchen with stainless steel units, walk-in fridge, on-board electricity supply, shower and washing machine, you won't think twice about your old residence. Plus, it can hold 660 gallons of petrol, so you rarely need to step foot on earth for a long while."
7 Bugatti Chiron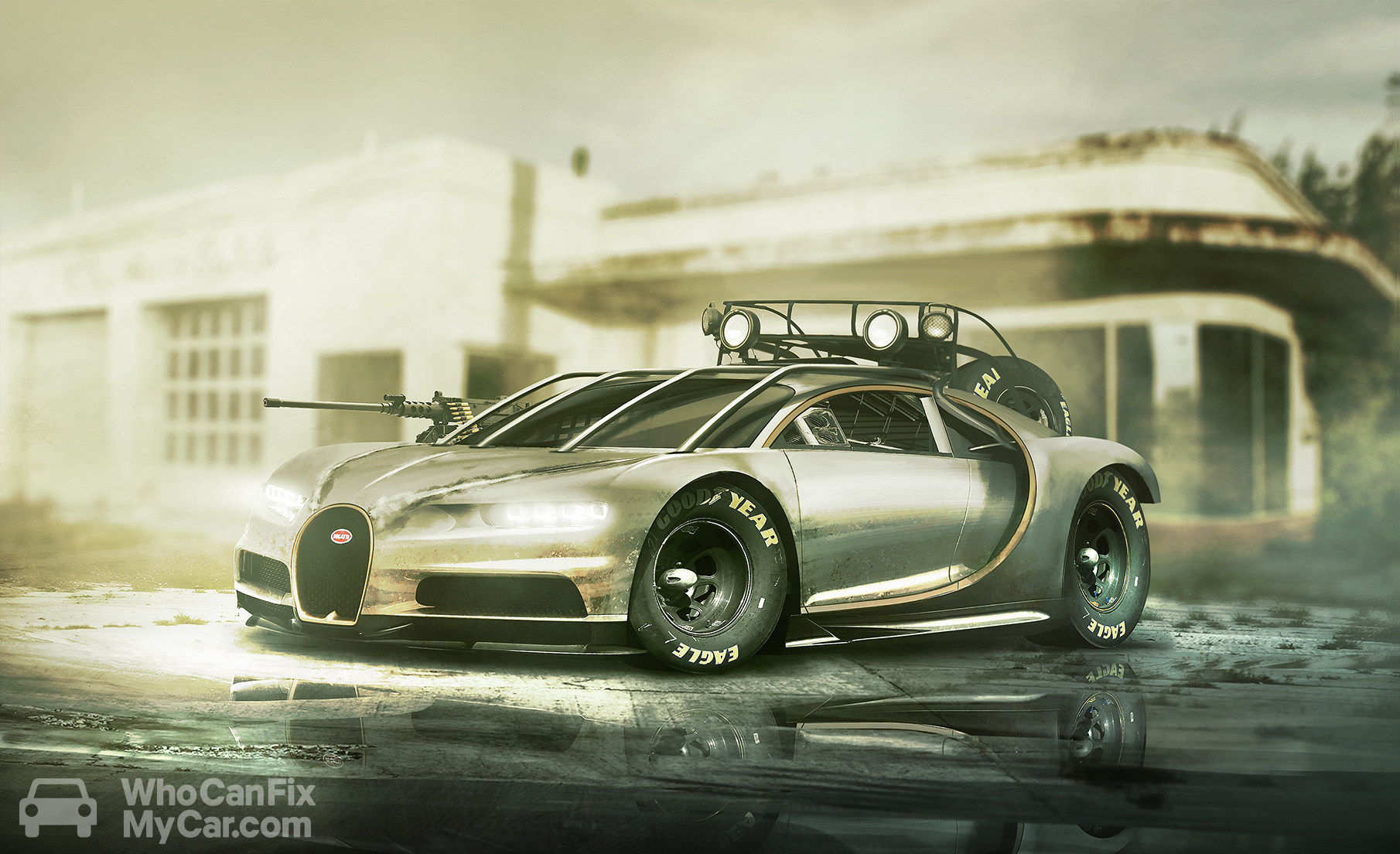 WhoCanFixMyCar.com says: "Zombies are everywhere, and they're not the slow ones you remember from TV. You need to get away, and fast. Luckily, you own the 261 mph, 1,479bhp Bugatti Chiron. This car has taken the award for fastest car and has super acceleration power; reaching 186 mph in 13.6 seconds, and its four-wheel-drive gives you an advantage on the crumbling roads. Nothing will get you away from impending doom quicker."
You can get more info and insight at the WhoCanFixMyCar.com's blog.
Tweet to @ST_Driving Follow @ST_Driving
* We just took a guess at the exact time of the Rapture — don't take our word for it. Lunchtime or shortly after breakfast are equally probably.