Retro electric sports car looks like a VW Karmann Ghia but comes from Czech start-up
Czech mate
AT FIRST glance, the black sports car looks like a classic Volkswagen Karmann Ghia, the ice-cool 1955 coupe and roadster that proved such a hit with drivers that they remained on sale for 20 years.
But peer at the badge more closely and it says MW, not VW, and the distinctive farty-rasp of the flat-four-cylinder, air-cooled engine is replaced by the silence of an electric motor.
This is the new Luka EV, a two-door, two-seat electric sports car built by a Czech car company start-up, MW Motors.
---
Browse NEW or USED cars for sale
---
It is small, light (weighing just 815kg) and nippy, zipping from standstill to 62mph in 9.6 seconds. Four electric motors, one for each wheel, take care of propulsion, delivering a combined 50kW. However, the top speed of 91mph is nothing to shout about – in fact, it's no better than the classic VW Karmann Ghia that it appears to mimic.
More significantly, the Luka EV is claimed to be able to travel 186 miles on a single charge of its battery. And the company claims it can charge to 80% capacity within one hour, but doesn't say which specification of charger is required for such performance.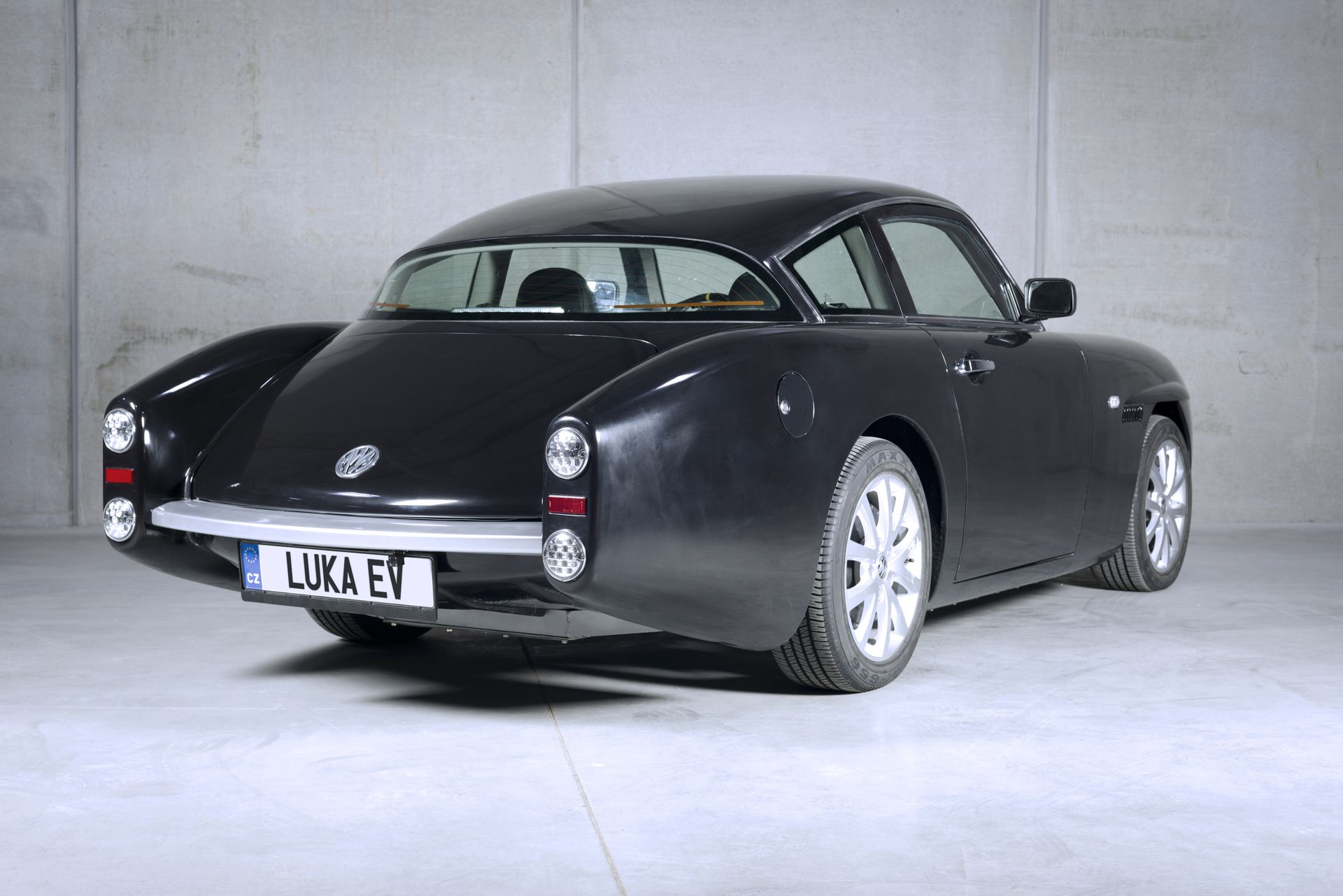 It is built using an aluminium chassis and composite body panels, while the interior features carbon fibre panelling and leather trim. A touchscreen infotainment system, air conditioning, electric windows and central locking are all said to be standard.
The little-known company says it is still awaiting crash test results, and doesn't yet know whether it will be sold in the UK.
However, anyone that has ever hankered for a Karmann Ghia but would prefer an eco-friendly, modern interpretation, can register their interest with MW Motors, which is located near Pilsen, west of Prague.
Tweet to @squarejames Follow @squarejames