Project Cars: the Forza-rivalling video game developed by 80,000 fans
Cars in the community
---
Published 01 September 2014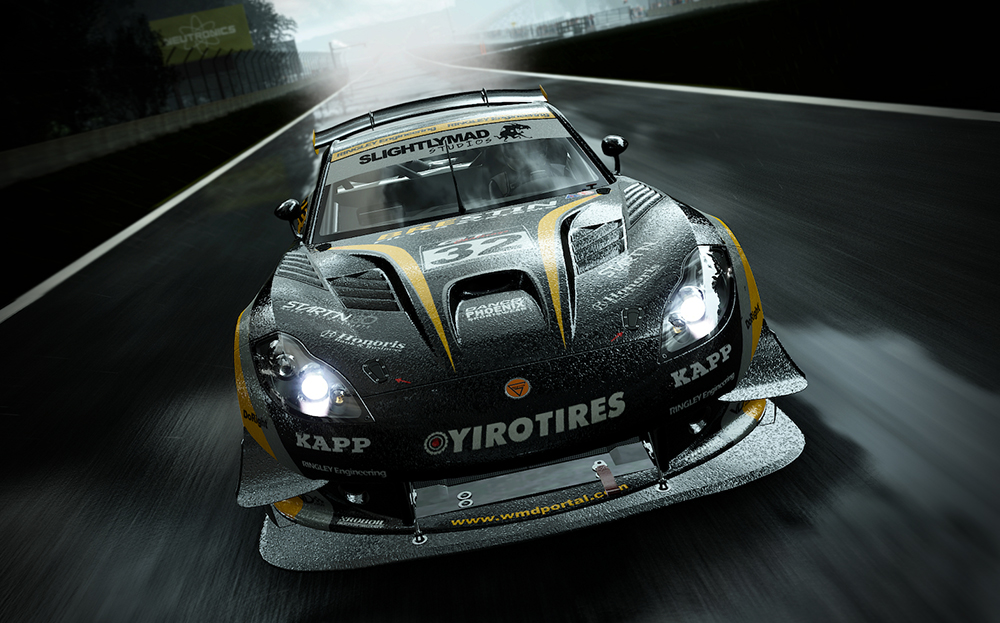 DRIVING IS gawping at a luscious video: the camera caresses a Pagani Huayra supercar, captures in crystal clear slow-motion a classic Mercedes DTM racer rebounding over a kerb and shows a Ruf Porsche getting very sideways through a fast right-hander.
It could be a highly polished promo film for the Goodwood Festival of Speed, but the footage hasn't been recorded at a real event at all. In fact, this is a trailer for Project Cars, a new video game. We've witnessed seriously impressive racing game visuals before but this level of realism is dumbfounding.
Project Cars has the bold ambition to take on the best-known and best-loved racing franchises currently available: Forza (X-Box) and Gran Turismo (PlayStation). Given that this is an all-new series we would have laughed at the bullish bravado had it not been for the evidence playing before our eyes.
---
Video: interview with Andy Tudor, creative director and Oliver Webb, racing driver and development expert
---
Andy Tudor, creative director for Slightly Mad Studios, the developer behind the title steps up (with an appropriate level of swagger, we note). "Having just good graphics doesn't cut it nowadays," he says. "We're into the next generation of console and PCs are insanely powerful, so every game looks amazing. There are many simulator racing games that the PC community have had for years, but that level of fidelity has not been seen before on a console."
---
Search for and buy your next car on driving.co.uk
---
It's perhaps not surprising that Project Cars is rewriting the racing game graphics rulebook, though. Tudor's development team is not restricted to a hundred or two hundred staff; the project has involved tens of thousands of people. It is the first-ever "triple-A" game (those with the highest budgets and promotional resources) to be developed using crowd-funding. According to Tudor, more than 80,000 "stakeholders" have so far contributed to it.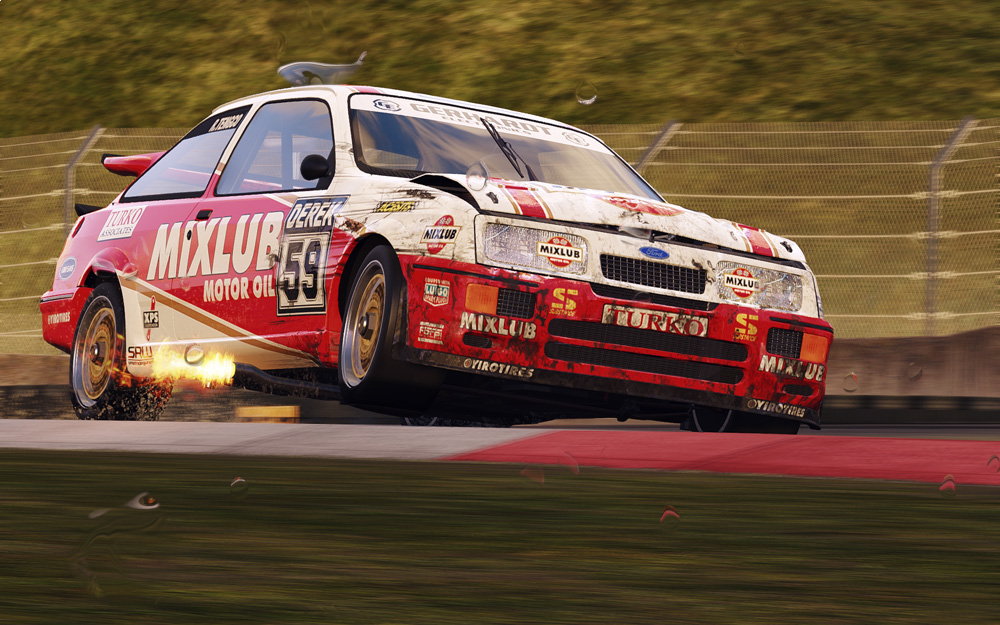 The concept was first posted onto a bespoke Kickstarter-style crowd-funding platform called WMD Portal in October 2012, which not only allowed gamers to help get the project off the ground financially but also to provide feedback, advice and even programming skills.
It is the first-ever "triple-A" game (those with the highest budgets and promotional resources) to be developed using crowd-funding. 80,000 people have contributed.
Different tiers of funding allow increasingly complex levels of involvement, ranging from basic forum contributions – one stakeholder simply requested the inclusion of pit stops, which he felt was a disappointing omission from another racing game they had recently purchased – to a recent call for professional designers to submit their own in-game achievement icons. At its most complex level of involvement, stakeholders can even modify game "scripts" (coding language) and have direct contact with the in-house developers to discuss on-going developments. Behind the scenes, people are at work around the world, 24-hours a day.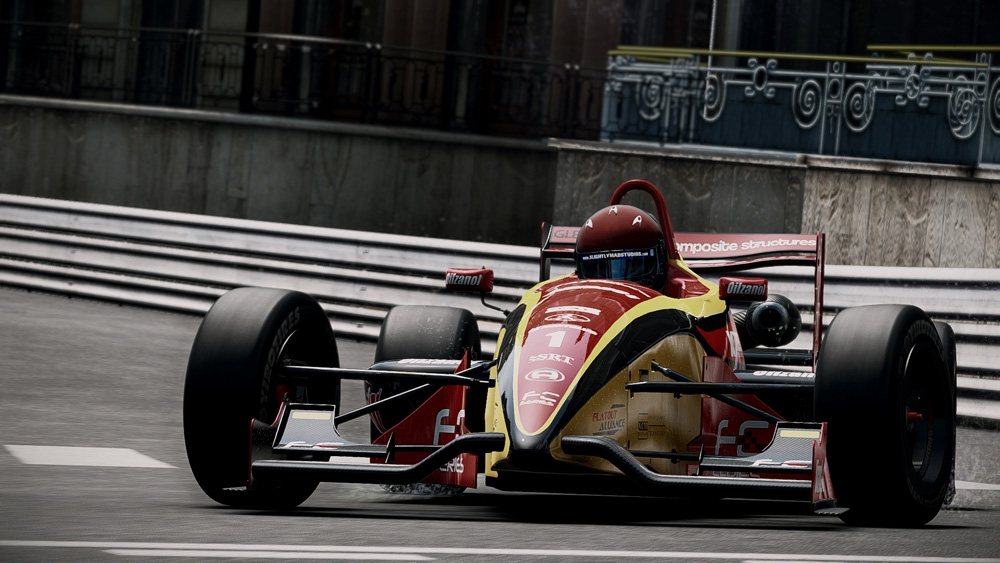 Slightly Mad conducts the orchestra from its base in London, and brings a vast amount of expertise itself. With more than 10 years' experience creating racing games (the studio has produced racers such as GT Legends, BMW M3 Challenge, Need For Speed Shift and Test Drive), and a low turnover of staff, many of the in-house teams that are working on Project Cars were also involved in each of those titles.
Unlike the studio's previous games, though, Project Cars is much less of an arcade-style racer, which would typically reward hyper-real thrills such as drifting through corners and heavy shunts with rival cars. It is much more of a pure racing simulation, so the experience of driving a car in the game should, in theory, be a much truer reflection of driving the car in real life.
It's nothing new for a racing game to include complex weather models, with rain falling at random, for example. Project Cars is no exception and goes as far as to allow rainfall on one part of a track only, replicating that nightmare scenario faced by drivers in the real world. It also includes a button to switch windscreen wipers on or off, which is obviously essential for those playing the game from the in-car view (there are several of these in fact, including a "helmet cam", which turns towards the corners and leans into turns).
Project Cars has also pinched a feature from the latest Gran Turismo game – a star map that accurately reflects the position of the sun in the sky at different times of day, at different tracks in the world. As night falls during the Le Mans 24-hours, for example, gamers will be blinded by the setting sun at the same points as the pro drivers in the real event. The sun even takes on a different appearance in different countries, according to Tudor – it can appear bigger in the Middle East than in Europe.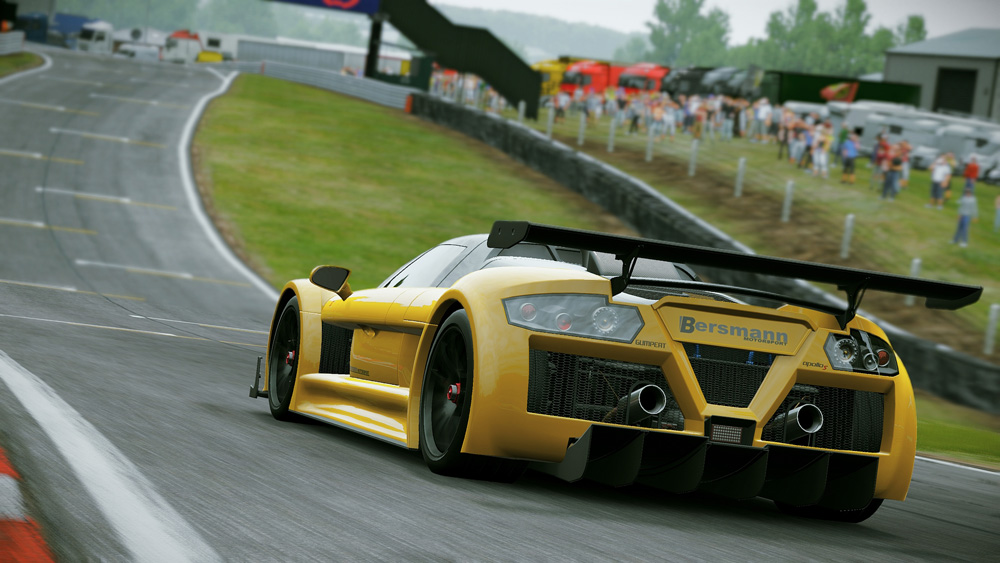 The beautiful visuals and real-world environmental models help trick the mind into thinking you're really racing. Project Cars pushes the capabilities of the next-generation hardware. It is not only available at 4K (Ultra HD) resolution, which is the new standard for high end television with four times the detail of HD TVs, but can actually run at 12K. That means three 4K monitors can be set up side-by-side to give an Ultra HD panoramic view of the racing action.
The graphics quality is good enough for fans to create their own high quality trailers without the need to render or process the video in any way – they just record their race and edit it to music. A number of videos have also emerged on YouTube showing real-life in-car footage side-by-side with footage from the game, featuring the same car at the same circuit. Pause the video at any point and you'd be hard pressed to tell which is real and which is virtual; it's that good.
In one, a gamer drives a BAC mono track car on the Oulton Park circuit in Project Cars. A split screen shows the racing driver Ollie Webb driving the same track, in the same car in real life. The two cars cross the finish line within a tenth of a second of each other.
The level of details extends in-car, too. With help from the community, this particular stone has been not only turned but also cleaned and polished, with accurate dashboard instrumentation and fine details down to the leather stitching on the steering wheels – a task made easier by the army of worker ants at the disposal of Project Cars.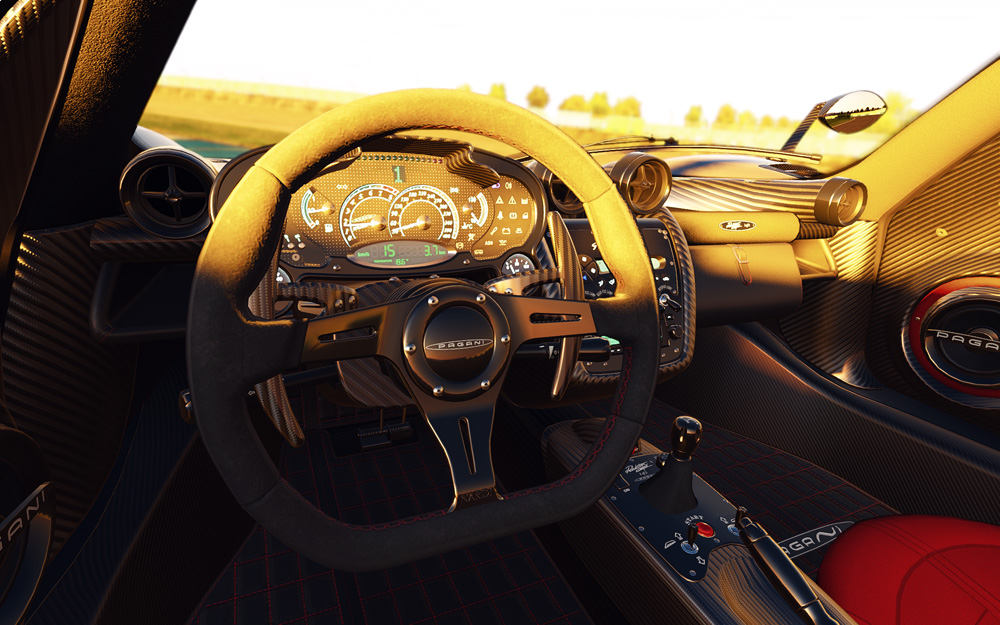 At launch there will be more than 70 vehicles to choose from, although not all were available for Driving to test (fine-tuning is on-going), and more than 80 courses to drive at 30-plus venues (tracks are even more important than cars, Tudor tells us), which is claimed to be more than in any other racing game.
Up to 64 players can race together and the game will work with the Oculus Rift virtual reality (VR) headset from launch, with support for the PS4's VR system on its way. VR allows players to put themselves inside the car and look to the left and right as they pass – or are passed by – rival cars. If you crash into a tyre barrier, you'll be able to look over your shoulder through the rear window and reverse out. You can, according to Tudor, even lean forward for a closer view of your instrument panel and check your oil temperature and fuel level on the functional gauges.
The game will work with the Oculus Rift virtual reality (VR) headset from launch. If you crash into a tyre barrier, you'll be able to look over your shoulder through the rear window and reverse out.
However, no matter how good the graphics of a game, its appeal is down to the driving experience. The obvious question is whether the melting pot of talent and opinion resulted in true-to-life car performance and handling characteristics. In other words, have the geeks got the feel of the cars right?
Picking up a PlayStation 4 controller to find out, we find ourselves thrust straight into the cockpit of a Formula Ford single-seater in a short race at Brands Hatch; one of the two demo scenarios available to us on launch day. We spin at Paddock Hill bend, the first corner, and hit restart. On the second attempt, we make it to Druids, the second corner, before making contact with a rival that results in us facing the wrong way on the track. A fight back it is then… which ends in a gravel trap before the lap is completed. A turn in a BMW Z4 M Coupé GT proves equally as frustrating. This game seems very hard indeed, and we've played a few.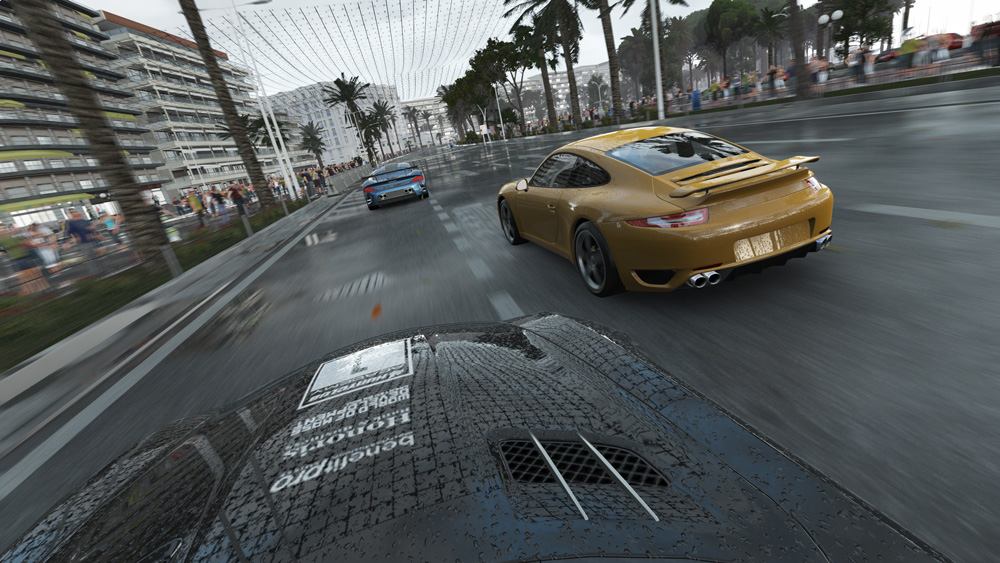 Of course, racing for real is no walk in the park. We were also informed that the demo versions at our launch event are all calibrated differently – players are able to customise the difficulty level to their own ability.
"One of the very first things the game asks you is, 'What type of game do you like playing'," says Tudor. "It makes you feel included rather than excluded from the title. What that then does is to dial certain things like the handling mode, the challenge of the artificial intelligence of the rival drivers, on-screen aids and guides to help your driving. It allows people of various skill levels and experience to jump into the game and have a great time."
Clearly, Driving had played the Michael Schumacher skill level version of the game; we knew there had to be a reason for failing so miserably.
In terms of the handling characteristics, our short runs were not enough for an informed evaluation but the involvement of Oliver Webb, 23, who scored a podium in the LMP2 class at Le Mans this year, goes some way to reassure us on this score. Webb is one of a number of pro drivers to provide feedback on the game, with other named experts including Ben Collins, the former Top Gear Stig and Nicholas Hamilton, brother of Lewis and a former Renault Clio Cup racer. These add expertise to the experience held by the other stakeholders.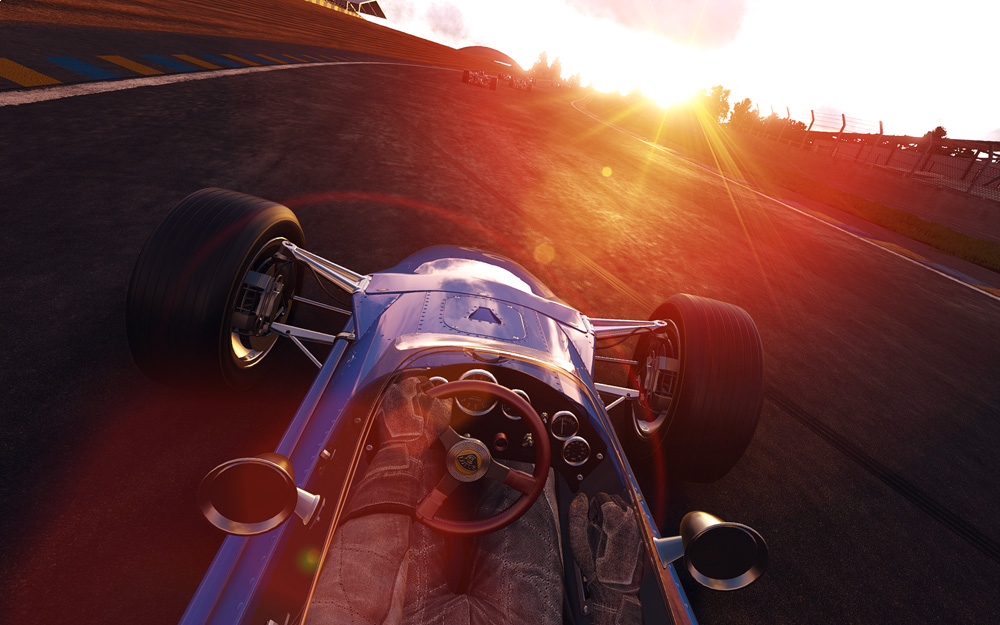 "Our community have raced in real life and have played many of our competitors' games," says Tudor. "They give us feedback and say, 'I found that car incredibly hard to drive,' and we then have to balance that and say, 'Well, that car is actually really hard to drive in real life.' We also have people compare cars to other games and say, 'I prefer the way the car feels in this game,' and we have to balance that and maybe say, 'OK, well maybe that game isn't quite accurate, then.'
"Then we have our real racing drivers who give us that last extra 10% of what it feels like authentically."
The final tweaks to the game ahead of launch are now being made. If the proof is in the pudding, the crowd-sourcing recipe looks like the new industry standard for racing game realism.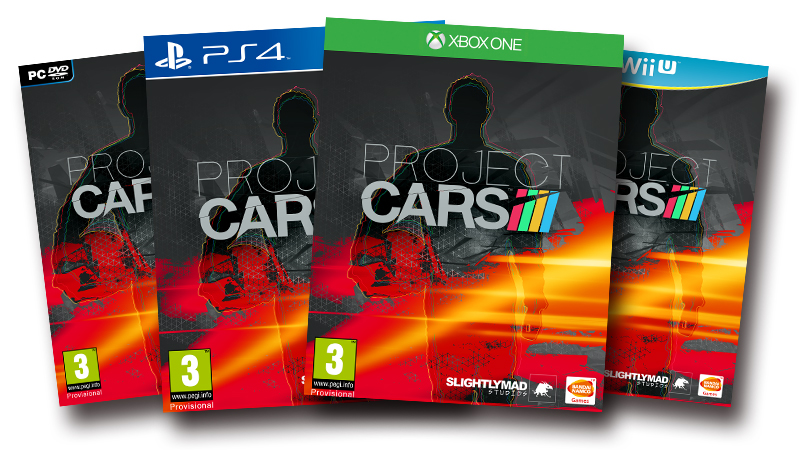 Project Cars is available for pre-order now on X-Box One, PS4, Wii U, PC and Steam OS ahead of release in November 2014. Visit ProjectCarsGame.com for more details.
---
Search for and buy your next car on driving.co.uk
---