Products: Dyson DC58 Animal handheld vacuum cleaner review
Top dog for car interiors
---
Published 05 January 2016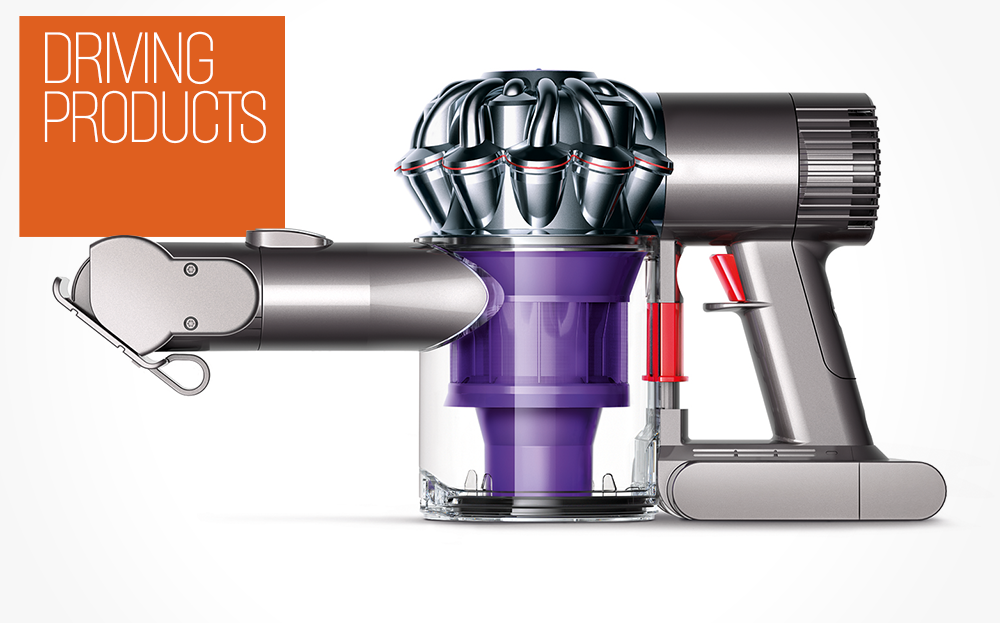 Dog owners will attest to the discomfort felt when cleaning out the pooch-carrying area of their car's interior. That may be the boot (sensible), the back seats (questionable) or the passenger seat (are you mad?) — with the proper restraints, of course, assuming you abide by the Highway Code.
Wherever Fido rides, there's bound to be a good amount of hair and dirt left behind. And don't get us started on kids in cars, muddy mountain bikes or filthy walking boots. Come cleaning time, you could fetch the household corded vacuum cleaner but this inevitably involves a long extension lead and inconvenience. No, what you need is a handheld vacuum.
The Dyson DC58 Animal features a powerful lithium-ion battery pack that promises 20-minutes of powerful suction (dropping to 17 minutes when a motorised tool is used) and Dyson's patented digital V6 motor, which its maker claims is the most powerful found in any handheld cleaner and offers "twice the suction of any other handheld in use".
The unit weighs 1.6kg, making it easy to whisk around a car interior without pulling muscles, while a 'Max mode' allows the unit to deliver 100AW (airwatts) of suction power for really tough jobs, although this will rapidly deplete the battery.
---
Browse NEW or USED cars for sale on driving.co.uk
---
Dyson products have never been cheap and at £229.99, the DC58 is one of the more expensive handheld vacuums on the market, which means it has its work cut out to prove it is worth the premium price.
Fortunately for Dyson, the DC58 Animal dealt exceptionally well with the detritus of our English Bulldog, whose spiky, ginger fur tends to lodge itself into the hardwearing dark fabrics with which many modern boots are lined. Deploying the motorised attachment, which features spinning brushes that gently grab and free pet hair, we found that even deeply-lodged hairs could be removed with relative ease.
Perhaps the biggest bugbear is the battery life, which can only manage around 10-15 minutes of vigorous cleaning when used in normal power mode and will certainly run out before the 0.4-litre bin is full. And if you do run out of juice mid-clean, it takes 3.5-hours to fully recharge the batteries from a standard wall socket.
Despite this, it remains extremely adept at reaching and cleaning the toughest spots in any car, which is great for anyone with messy kids or balding dogs.