Products: Pet safety harnesses for your car reviewed
Buckle up St Bernard
---
Published 04 September 2015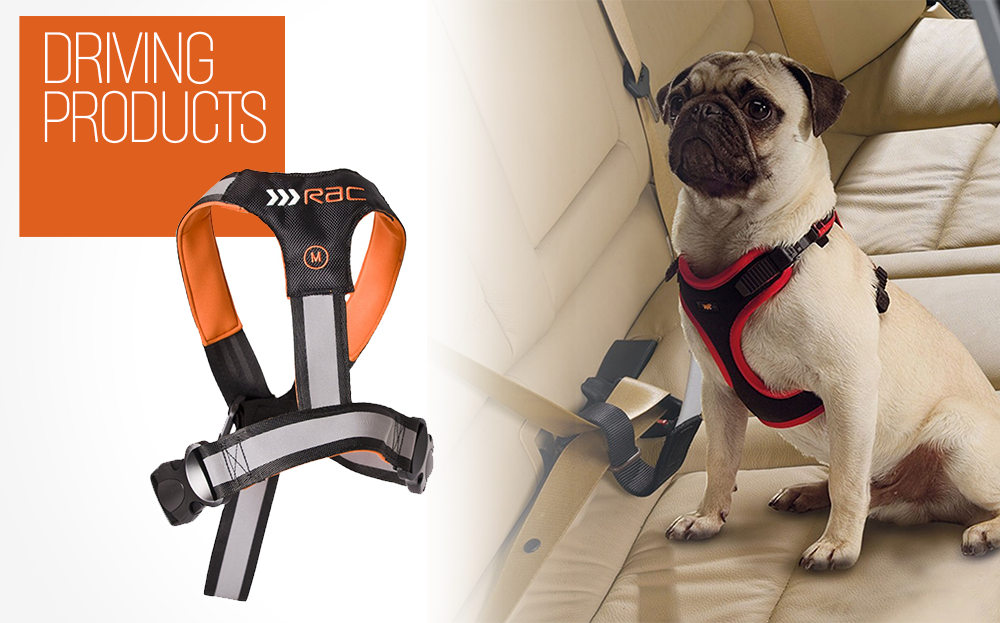 RAC Advanced 2 in 1 Car Safety Harness for Dogs
SIT! STAY. Stay! Taking your dog in the car isn't especially practical if it's a saloon, sports car or convertible. So, as the Highway Code says, drivers who have to give Fido a cosy perch on the back or even front seats should make sure their dog is correctly restrained, or it could cause an accident or be hurt in the event of one.
---
Click to read car REVIEWS or search NEW or USED cars for sale on driving.co.uk
---
The RAC Advanced 2 in 1 Safety Harness is so named because it can be used as a harness when walking the dog, or as a restraint when travelling by car. It comes in five sizes, from small (50-60cm chest) to jumbo (66-107cm chest), and is also adjustable to an extent.
Robustly made from webbing straps it's softly padded around the chest area and features reflective material, helping dogs to be seen at night, and also has a pair of sturdy D-rings at the back for attaching a lead. Once pooch is in the car – presumably perched on something like a car seat protector URL IN HERE – the 2 in 1 Safety Harness has a nylon loop that the seatbelt passes through before being secured.
Prices start at £12.99 for the small size harness and go up to £21.80 for the jumbo version. A harness is an essential bit of equipment for any driver whose dog travels on a seat, and this one is well made, versatile and worth the money.
Ferplast Dog Travel Belt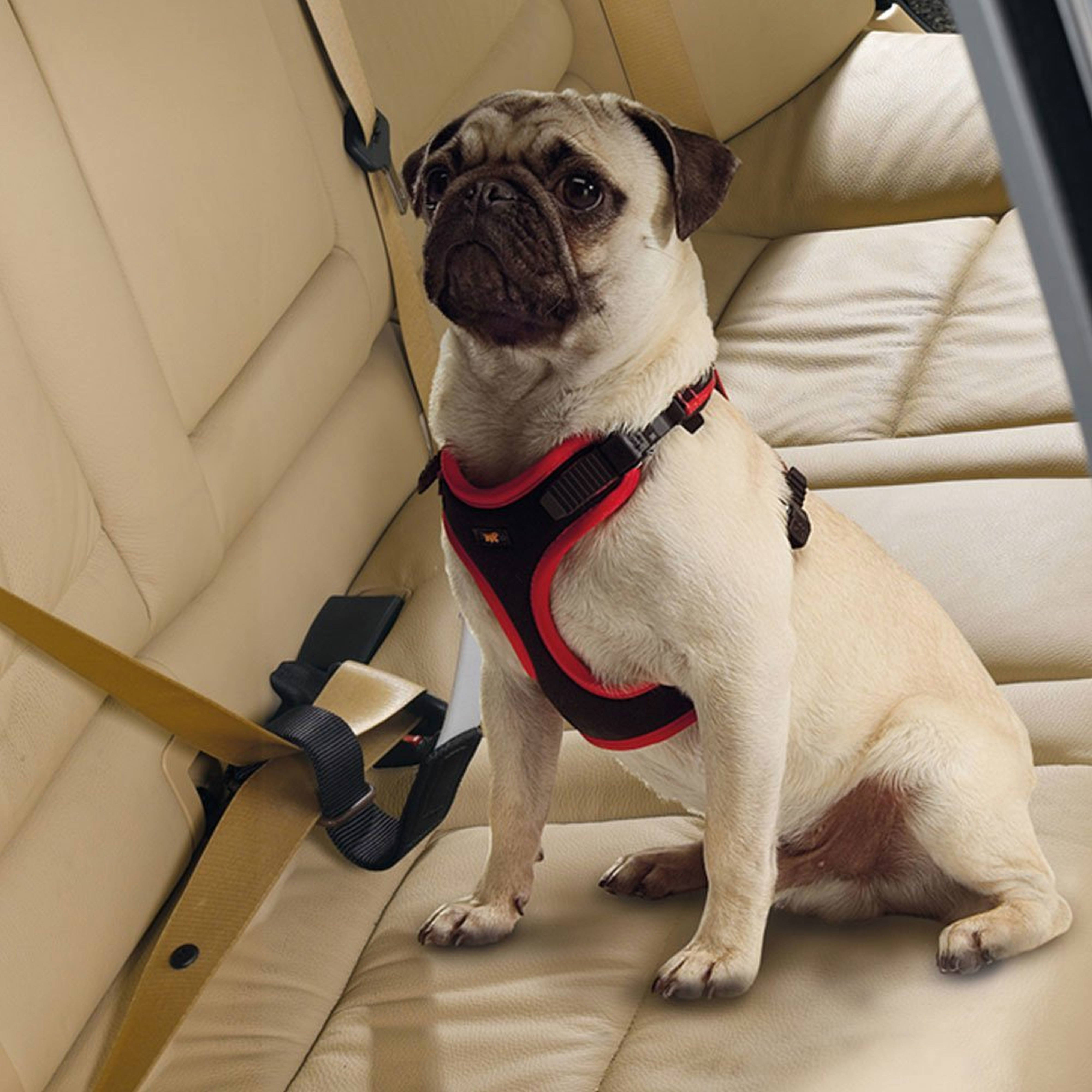 SOMETIMES it's hard to see the use in a product, and the Ferplast Dog Travel Belt is one of those items that would seem destined to remain on the shelves, gathering dust.
It's designed to be used together with a dog harness. But as our review of the RAC Advanced 2 in 1 Safety Harness mentions, a good travel harness for dogs will have an integrated loop through which the seatbelt is passed before being secured. So that makes the Ferplast Dog Travel Belt utterly redundant – unless drivers happen to have a dog harness without a locating loop.
On the off-chance anyone has such as harness, then the £13.38 could be justified. But for all other drivers with dogs in tow, this seems like a duff product.