Products: Autoglym Rapid Aqua Wax review
A Brazilian wax — for your car
---
Published 23 November 2015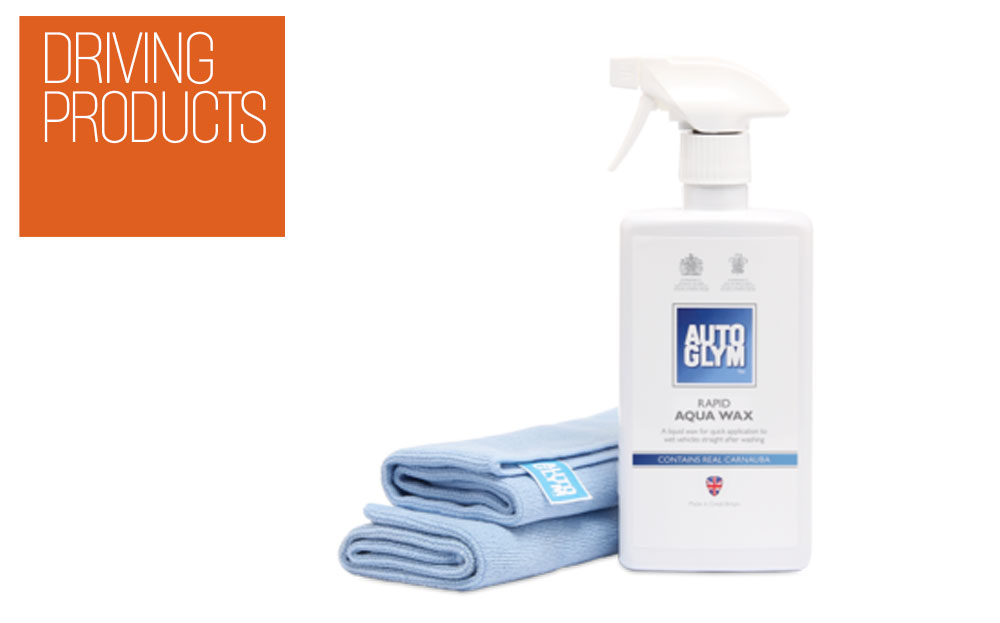 WAXING a car's bodywork is the sort of job most drivers put off until next weekend — and then the next, and the next … It is time-consuming, involves hard graft and elbow grease and can be done only once you've cleaned the car, itself a job many of us keep not quite getting round to.
---
Click to read car REVIEWS or search NEW or USED cars for sale on driving.co.uk
---
So it's easy to see the appeal of a wax that can be sprayed from a bottle onto a clean but still wet car, and dried and buffed off to leave paintwork shining like new. It sounds as easy-peasy to use as the coffee makers that we are promised can turn anyone into a budding barista.
That's what Autoglym says about its Rapid Aqua Wax. The car-care company says it is a carnauba-based wax — made from the leaves of a type of Brazilian palm tree — that will give a "hard wax finish in a fraction of the time".
The Rapid Aqua Wax is sprayed directly onto all metal, rubber and glass surfaces and worked in with one of the two microfibre cloths provided. It leaves a slightly milky haze over the paintwork.
Once all panels are covered, a second microfibre cloth is used to buff the polish. It's easy to buff to a shine, and the finish, though not as impressive and glossy as a hard wax, is shiny and streak-free. Once it's on, rainwater beads up and rolls off the panels. The whole process takes about 10 minutes.
At this time of year, when paintwork faces harsh weather, dirty roads and grit, a wax that's quick and easy to apply has to be much better than no protection at all.