Porsche marks the 911's 60th birthday with limited-run 911 S/T
Happy birthday 911
Never a company to shy away from creating a model variant, Porsche has introduced the 911 S/T to celebrate 60 years of the storied sports car. Only 1,963 examples will be built at a starting price of £231,600, with the first deliveries due before the end of this year.
It gets its name from a performance-focused version of the original 911 generation. In 1969, Porsche offered a special race version of its 911 S and it was known internally as the 911 ST. These cars received modifications to the engine, chassis and wheels with the sole aim of improving acceleration, braking, cornering grip and traction. These cars were in a time before Porsche began adding spoilers and wings to its cars.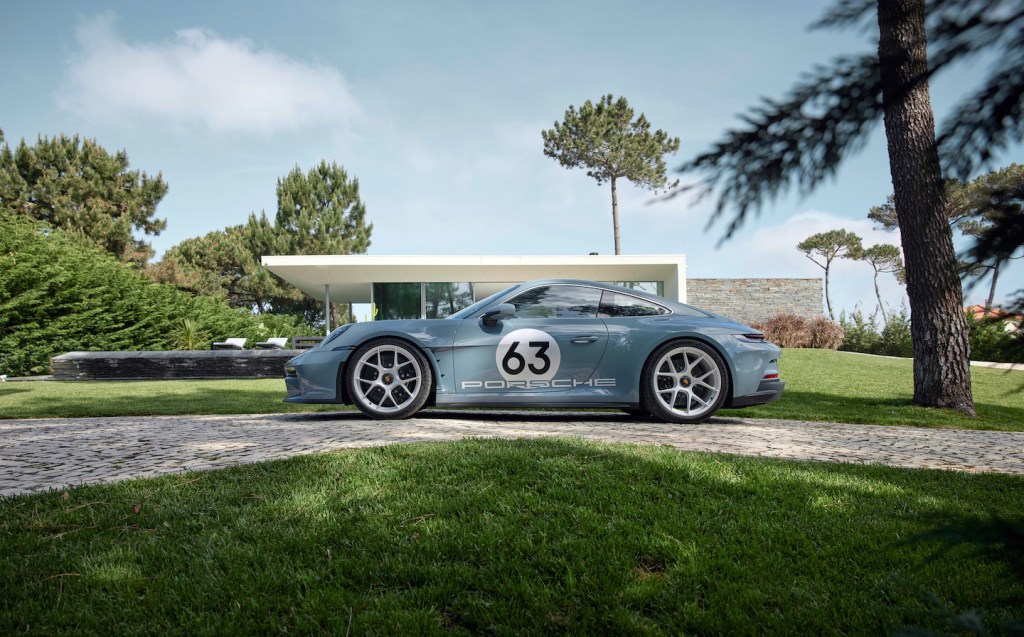 The 911 S/T is based on the GT3 Touring and receives numerous alterations to reduce weight by 40kg, making this the lightest of the current 992 generation cars at 1,386kg. That low weight results from using carbon fibre-reinforced plastic (CFRP) for the doors, front wings, roof and bonnet.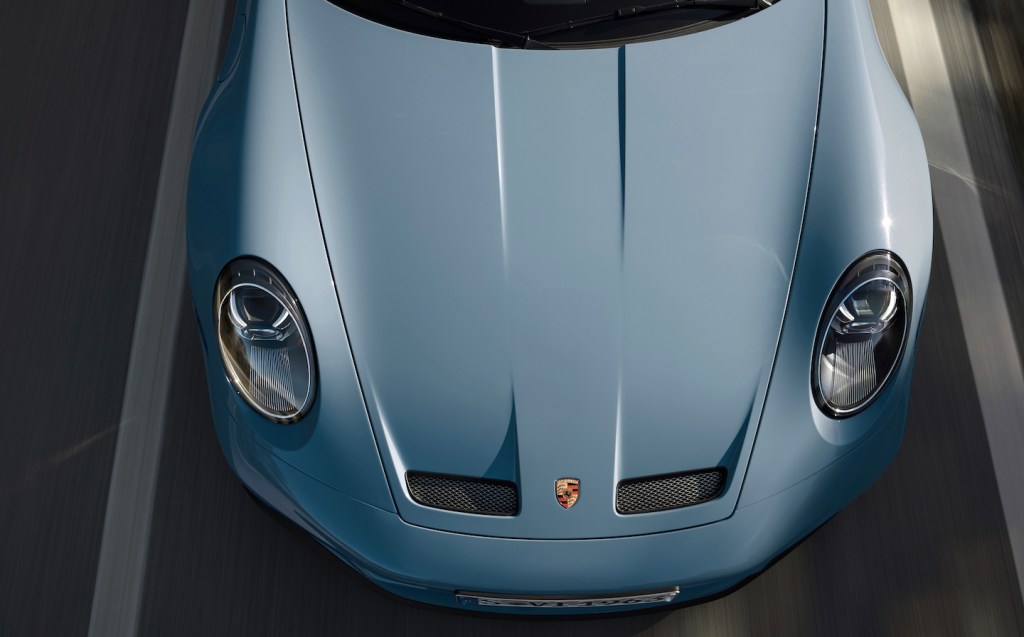 Weight-reducing measures
Other weight-reducing features include a lithium-ion starter battery, thinner glass, reduced insulation, magnesium wheels and the omission of rear-wheel steering. The 911 S/T is the only current generation 911 to come with a double-wishbone front-axle setup and the multi-link rear axle without the rear-wheel steering.
Porsche also uses CFRP for the rear anti-roll bar and roll cage that replaces the rear seats. Up front is a set of lightweight racing seats as standard, though Porsche does offer four-way adjustable Sports Seats Plus as a no-cost option for those that prefer something more comfortable.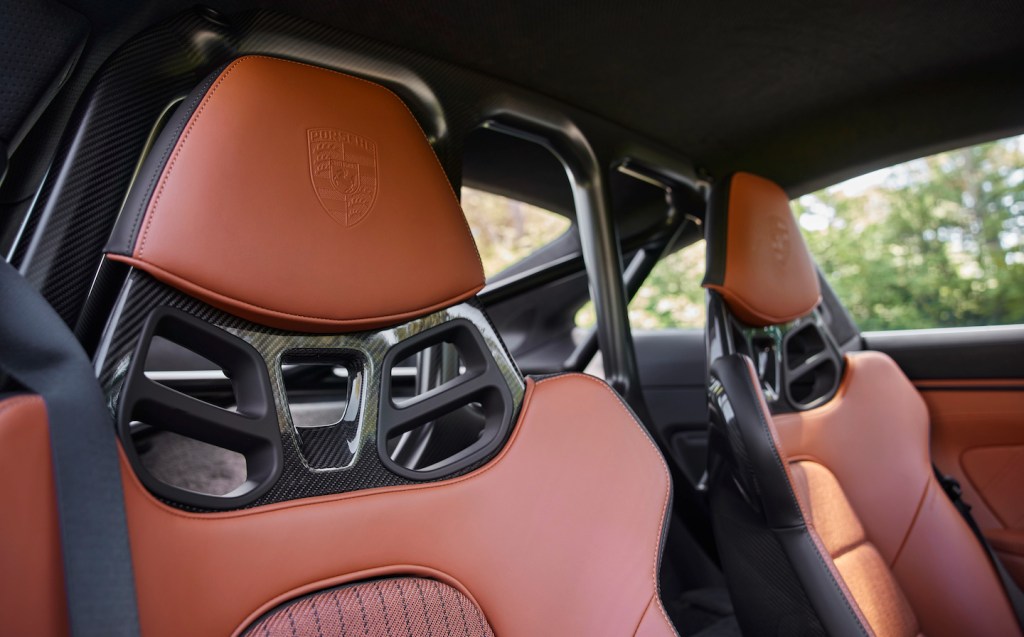 Heritage Design Package
As you might expect for such a special car, the 911 S/T is dripping in gorgeous details. The instrument cluster and clock on the Sport Chrono package are finished in a classic green Porsche colour scheme. The optional Heritage Design Package makes the car available in an exclusive Shoreblue Metallic paint colour with Ceramica coloured wheel. A decorative number board can be applied to the doors with a number ranging from 0 to 99.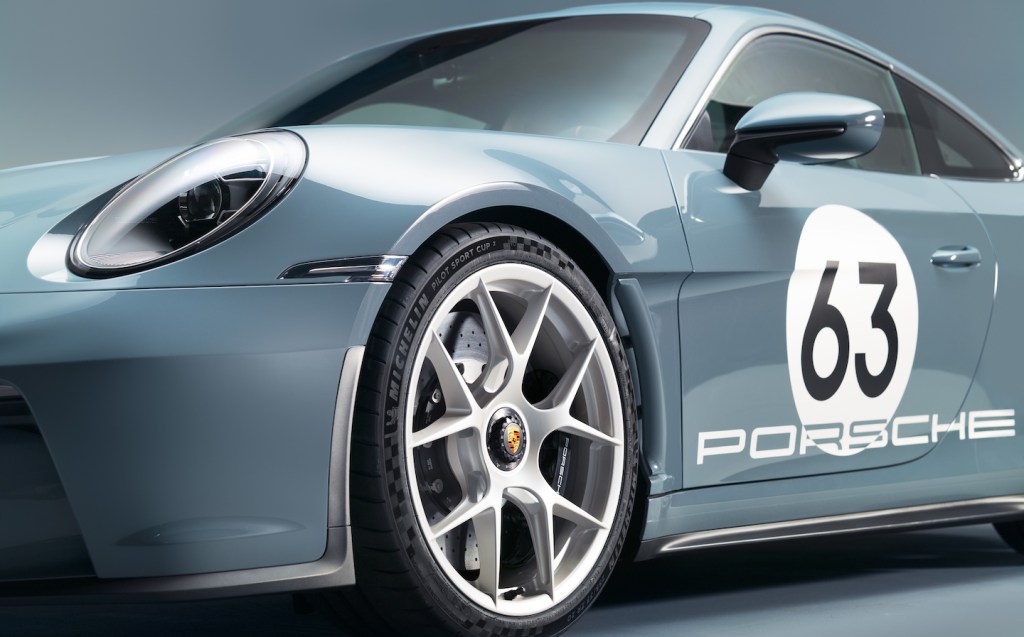 Classic design badges appear on the front, hub caps, headrests and steering wheel. Those seats have cloth centres in Classic Cognac with black pinstripes, again serving as a nod to the car's heritage. There is two-tone semi-aniline leather trim in Black and Classic Cognac on the surrounds, and the roof lining is perforated Dinamica.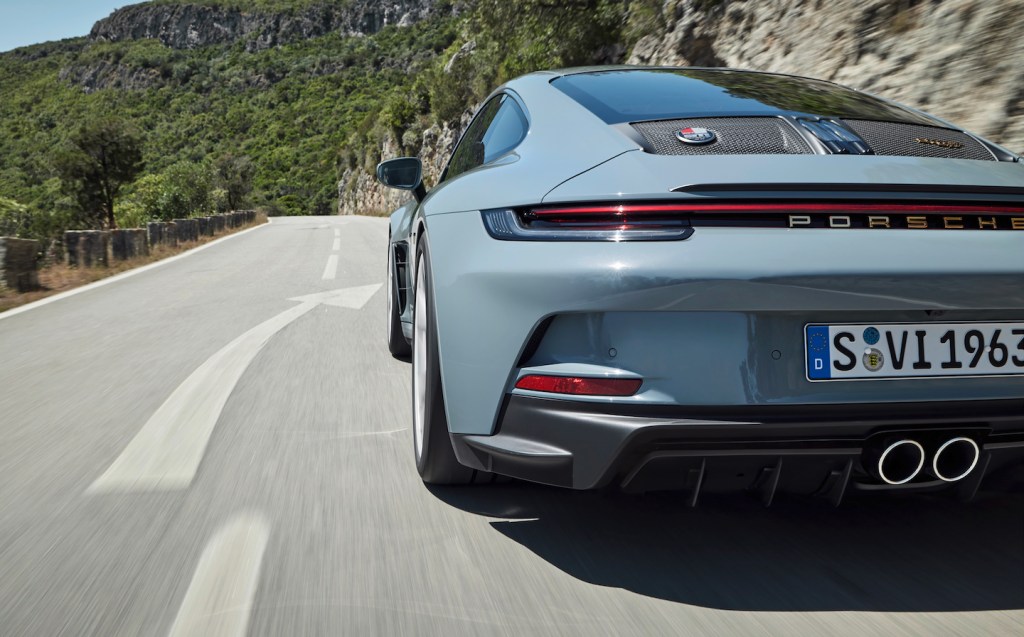 Upgraded flat-six engine
The 4-litre flat-six engine gains a single-mass flywheel to improve its responsiveness and gets a small bump in power to 517bhp. That power goes only to the rear wheels via a six-speed manual gearbox with shortened ratios for better acceleration.
The engineers have also designed a new lightweight clutch, and in conjunction with the lightened flywheel it reduces rotating mass by 10.5kg.
All that comes together to create what Porsche describes as a purist driving experience that is 'unique within the 911 GT portfolio'. From a standing start, the 911 S/T will accelerate to 62mph in 3.7 seconds and reach a top speed of 186mph. Accompanying that engine is a lightweight sports exhaust system.
One further option exclusively available to buyers of the 911 S/T is a Porsche Design Chronograph watch costing just over £10,000. Featuring a titanium case that is uncoated and blasted to save weight, it uses a Porsche Design WERK 01.240 with COSC certification and flyback function. It is operated with a rotor that carries the same design as the car's magnesium wheel.
Related articles
Latest articles