Plug-in, baby? Not after trying the Mitsubishi Outlander PHEV, says Eleanor Mills
Nanny Hybrid has shattered my electric dream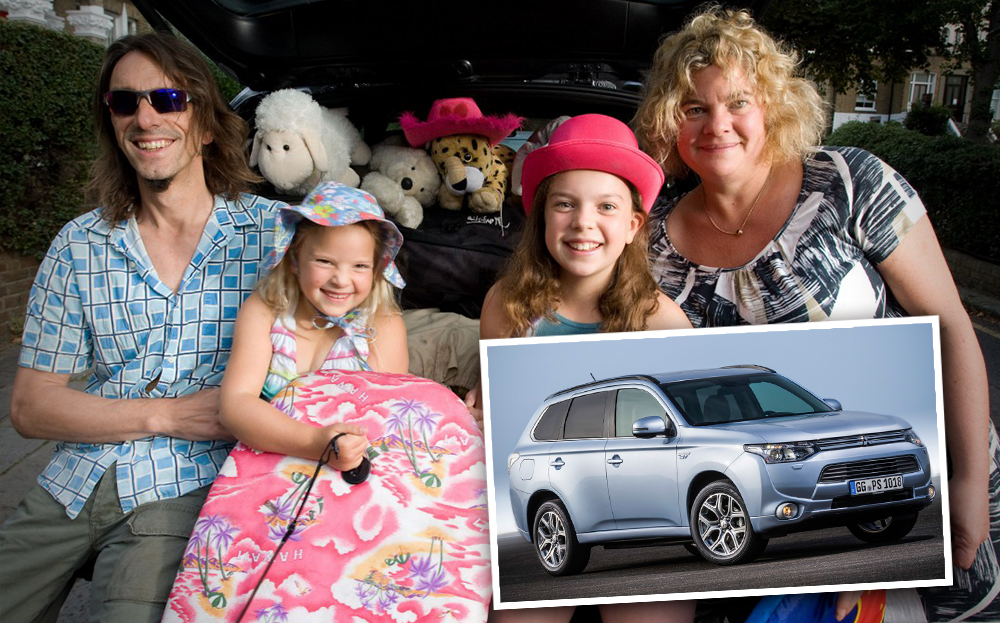 I ALWAYS said I would never have an SUV — and then I tried out a BMW X5 and loved it so much I bought its smaller brother, the X3. Ever since, I've felt guilty about helping to destroy the planet — particularly since my X3 is a diesel, with all those polluting particulates. So when I was offered the new Mitsubishi Outlander PHEV — billed as the world's first plug-in, electric-petrol hybrid SUV — I wondered whether it might be the answer to my paradoxical desire to drive in style and comfort with children and luggage, but also save the Earth.
On paper the car sounds like the future of green motoring. It features a 2-litre petrol engine and two 60kW electric motors, one for the front wheels and one for the rear, which can work together or separately. In purely electric mode, the Outlander can manage about 30 miles and reach more than 60mph, while the engine can be used as a generator to recharge the battery on the move, reducing range anxiety, or to give a power boost for overtaking. At motorway speeds, the car runs purely on petrol.
Otherwise the battery can be charged by plugging the car into a domestic socket, or by using one of the public recharging points around the country. It adds up to a remarkably eco-friendly car: emissions are just 44g/km, making it one of the cleanest cars on the road despite its size and 4×4 ability.
---
Want a non-electric Mitsubishi Outlander? Browse the cars for sale on driving.co.uk
---
That's the good news. The bad news is, the future is not here yet. The PHEV claims to do "up to 148mpg". The truth is that most of the time during my test drive the Outlander ended up running on petrol, and it made my X3 look positively frugal. On the motorway down to camp with friends for the summer solstice, it managed about 30mpg — that's a long way off the vaunted maximum.
The Outlander isn't really a "car" — it's a computer. This is not a vehicle for a quick getaway. To fire it up you press a button and then, like a recalcitrant laptop, it reaches consciousness . . . very . . . very . . . slowly. If you try to hurry it by attempting to put it into gear before it is ready, it goes into "computer says no" meltdown and nothing happens. At one point I had to turn it off and then reboot it to make it start. And when it does wake up, this car is unbelievably bossy.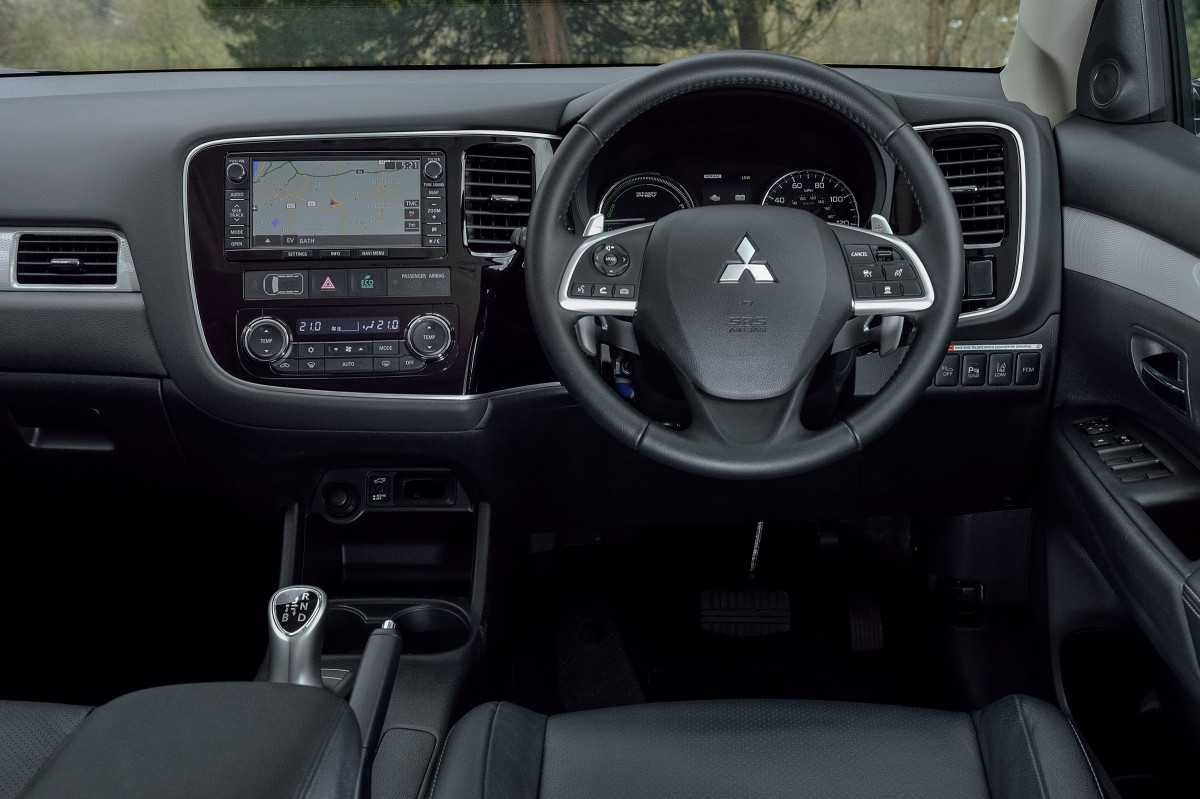 If this is the future, we're all going to be living in a nanny state. The computer makes you select a language every time it's switched on. It beeps and tells you off every time it thinks you are deviating from your lane (although on many country roads there aren't lanes). It beeps frantically about seatbelts and to advise you to brake (a sign flashes up on the dashboard saying "Brake!"). Frankly, if you're looking at the dashboard in those circumstances a crash is likely.
After one journey my husband hated it. I loathed it after I thought it wasn't going to start. And that was before the recharging saga began.
This is not a case of simply hating technology: my husband works for Google and my daughter Alice is a tech whizz — but there is information overload in this cockpit: too many dials, energy transfers and eco-modes.
I could get to like silent motoring, though: there's no interference with the stereo and it allows the car to creep up on people, which is fun on a campsite.
After one journey my husband hated it. I loathed it after I thought it wasn't going to start. And that was before the recharging saga began.
The test drive, I was told firmly, was to include charging the battery. Driving round my London borough, which the Source London website assured me had several charging spots, I found one out of order and two occupied (electric cars need about four hours to recharge, so there's not much point in waiting).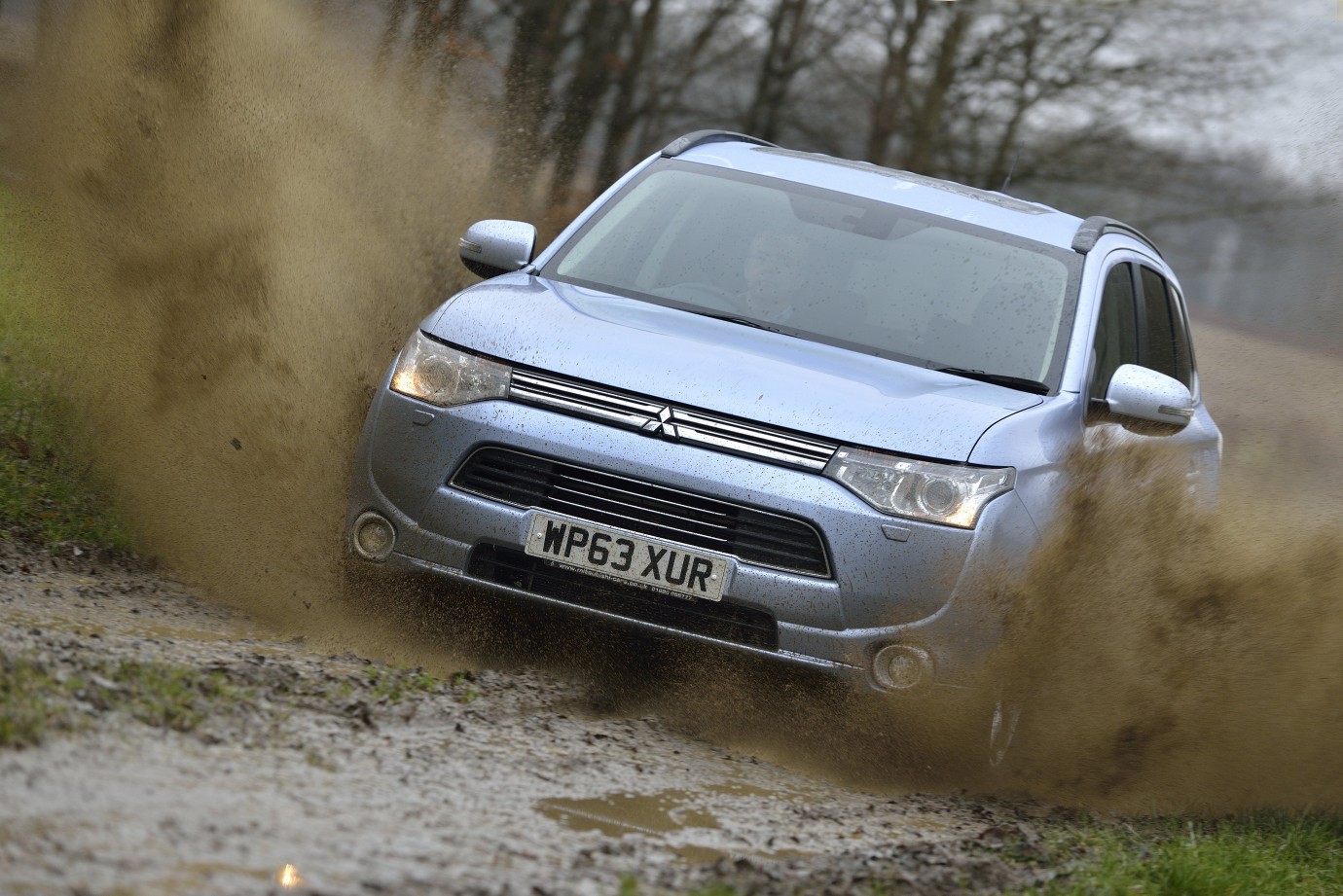 Why didn't I just charge it from my house? Well , the instruction manual says extension cables are inadvisable, but reaching the street from my house without them would be impossible.
Maybe charging is OK in a suburban garage, but it is cities that most need emissions cut and should be the key market (low-emission cars are exempt from the London congestion charge for that reason). But stupidly, it's impossible to charge your car from a typical city home.
I was quite keen on the electric ideal until I tried it. But now I know it's a nightmare. Electric cars may be the future but, my goodness, we are nowhere near it yet. The entry-level Outlander costs £28,249 after payment of the £5,000 government plug-in grant. My tip is to get a second-hand X3 for half that. In fact I'd almost pay £28,249 never to have to drive the beast again. Sorry.
2014 Mitsubishi Outlander GX4hs 2.0 PHEV specifications
Engine: 1998cc, 4 cylinders
Motor: 2 electric motors
Power: 119bhp @ 4500rpm
Torque: 140 lb ft @ 4500rpm
Transmission: CVT, 4-wheel drive
Performance: 0-62mph: 11sec
Top speed: 106mph
Fuel: 148mpg (full charge)
CO2: 44g/km
Range: 32½ miles (electric only), 512 miles (hybrid)
Price: £34,999 (after government grant)
Release date: On sale now
---
Want a non-electric Mitsubishi Outlander? Browse the cars for sale on driving.co.uk
---