News: Thieves stealing lights from luxury 4x4s to sell to cannabis growers
Thieves are stealing the LED lights from Range Rovers and Land Rovers, and selling them to cannabis growers, police have reported.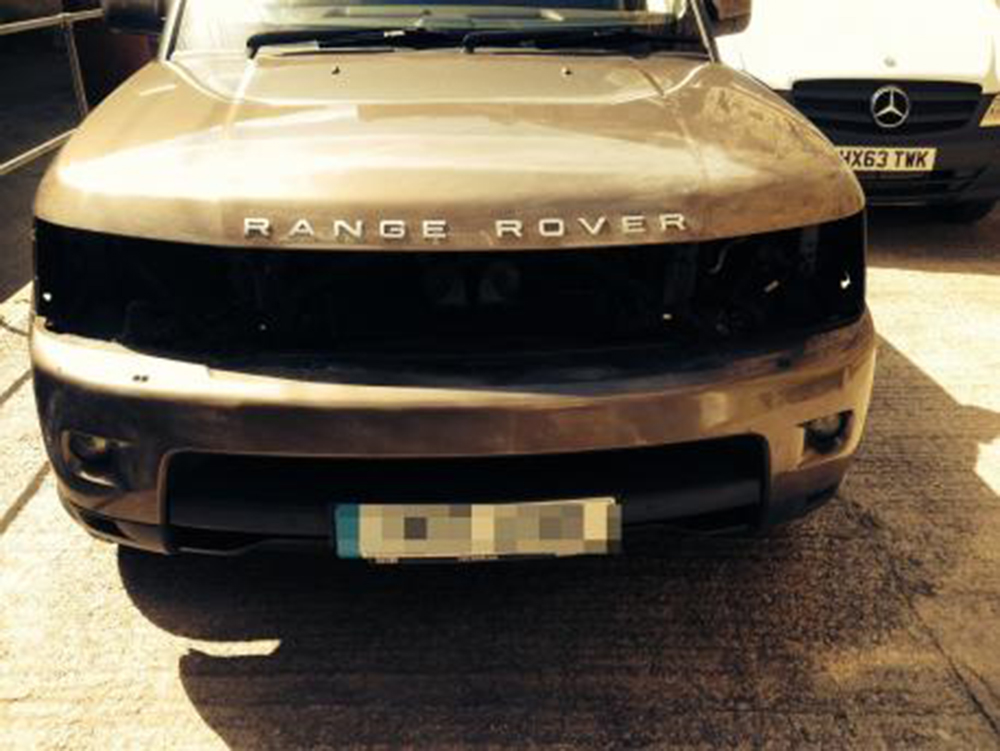 THIEVES ARE stealing the LED lights from Land Rovers and Range Rovers and selling them to cannabis growers, police have reported.
LED (light-emitting diode) lights are popular with manufacturers keen to make their models look more stylish, and with motorists who want to personalise their cars. Although full LED headlight clusters are available, LEDs are most often employed as daytime running lights and indicators.
In recent months police have discovered that gangs have been stealing LED units from some Range Rover and Land Rover models, and selling them to drug dealers who use them to help grow cannabis plants in illegal indoor farms.
The luxury 4x4s are popular with the thieves because the light assemblies on some models can be removed in as little as 60 seconds. The LED lights are popular with cannabis growers because they are bright but generate less heat than conventional sources, making illicit cannabis farms harder to detect.
Michael Roper, 53, who runs  a pub in West Yorkshire, had the lights and front grille stolen from his 2010-registered Range Rover Sport last month. The thieves had forced a crowbar between the car's indicators and front wings to prise off the light units, causing £8,000 in damage.
He said: "It is such an easy crime – it is so fast. There was no noise. They know how to disable the alarm on the cars."
Roper said he knew of at least 40 other vehicles that had been targeted in similar thefts since. Most recently, his neighbour was stopped by a gang of thieves in Bradford. They threatened her with a knife before stealing her car's lights and front grille.
"On my Range Rover Sport, each light unit costs around £1,000 but is only held on by two clips," said Roper. "The thieves' usual method is to break a side window, open the bonnet and detach the lights without causing any further damage. I contacted Land Rover to suggest they supply a more secure mounting kit."
Roper has since had his car repaired but says that protecting it is not as simple as just parking it up close to a wall.
"The front bumper sticks out too far. A thief could still remove the lights and grille again."
Drug growers aren't the only people interested in the cars' lights. Motorists are buying them from the thieves, too, as well as other parts stolen from the vehicles such as doors, bonnets, mirrors, wheels and grilles which they use to improve or repair their own cars.
Between April 22 and May 9 West Yorkshire Police received nine reports of thefts from Range Rovers. Last month (April) it launched Operation Emporia to tackle the problem across the region. Officers have been stopping luxury vehicles to check their lights are legal, and advising motorists to buy parts only from reputable sellers. It has made 14 arrests.
Chief Inspector Steve Thomas said: "Working with manufacturers, we have been stopping certain vehicles fitted with LED headlamps to ensure they are legitimate. If we stop a vehicle and it is suspected that it is fitted with stolen parts, these will be removed and the owner of the vehicle could face prosecution."
A spokesperson for Land Rover said: "We know only of old-model Range Rover Sports, which have LED daytime running lights, being affected. Their light units are secured by clips but that's because doing so helps to make maintenance easier, while in some countries it is a legal requirement that the light units can be easily removed at the roadside. We take our motor insurance requirements very seriously but on this occasion, there's not much we can do to protect owners from what is a very targeted act."