News: Smart reveals the 2015 Fortwo city car
Hot in the city...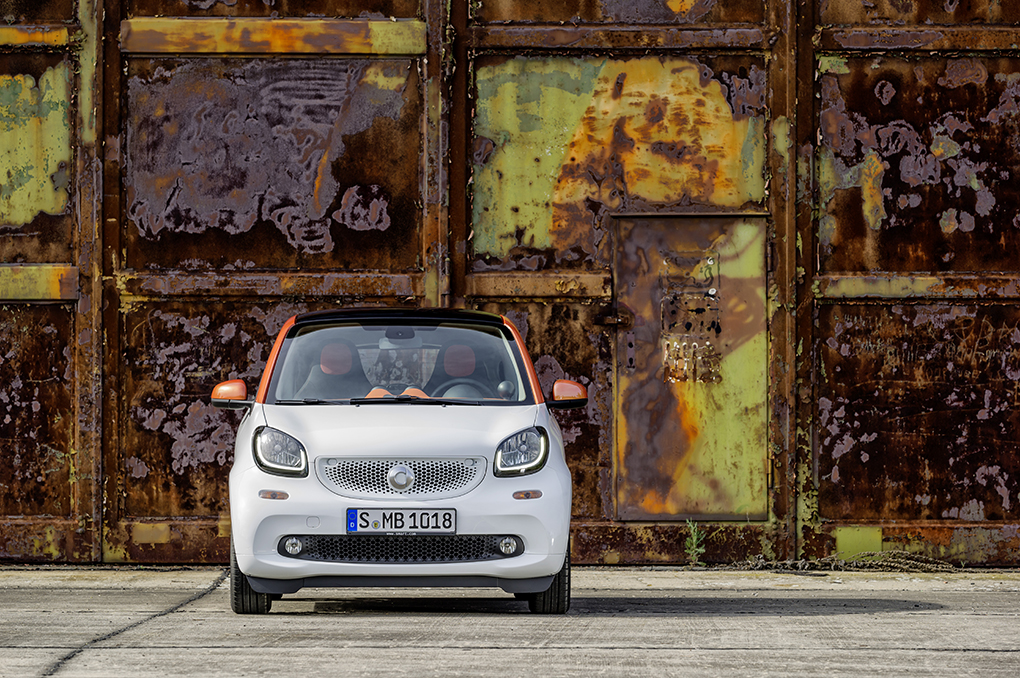 ARE YOU getting fed up with so-called city cars that are barely able to squeeze into a parking bay? Perhaps the time has come to consider the Smart Fortwo. This is the new, third generation model – and it's one of the few cars that isn't getting bigger.
Unveiled today, the Fortwo is just 2.69m long – the same size as the last model. That's a selling point in an age where popular compact cars, such as the three-door Volkswagen Golf, measure around 4.3m. What's more, its turning circle – just 6.9m – is so compact that a London taxi driver would feel at home in one.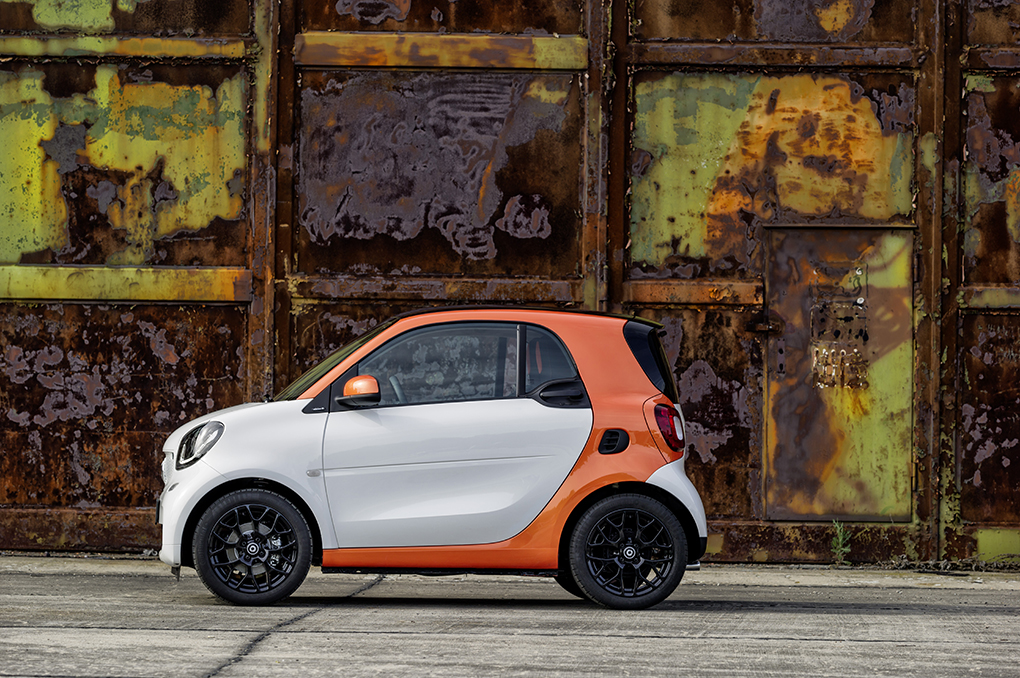 The Fortwo is designed around Smart's signature tridion safety cell, a strong steel frame which is used as a design feature and helps keep the driver and passenger safe in the event of an accident. As before, the body panels are made from plastic and can be quickly replaced in the event of a car-park incident, or swapped for different colours to create a kaleidoscope effect.
---
Search for and buy a used Smart Fortwo on driving.co.uk
---
Borrowing technology from the luxury saloon cars that are built by Mercedes, the owner of Smart, the Fortwo features systems that prevent the car being blown sideways when driving in strong winds. Called Crosswind Assist, it uses the car's electronic stability control to subtly brake individual wheels and counter any drifting effect from crosswinds.
There's also the option of a video-based lane-keep system, which alerts the driver when the car is wandering out of its lane, and a collision warning system, which detects slower moving traffic ahead and warns the driver of any danger.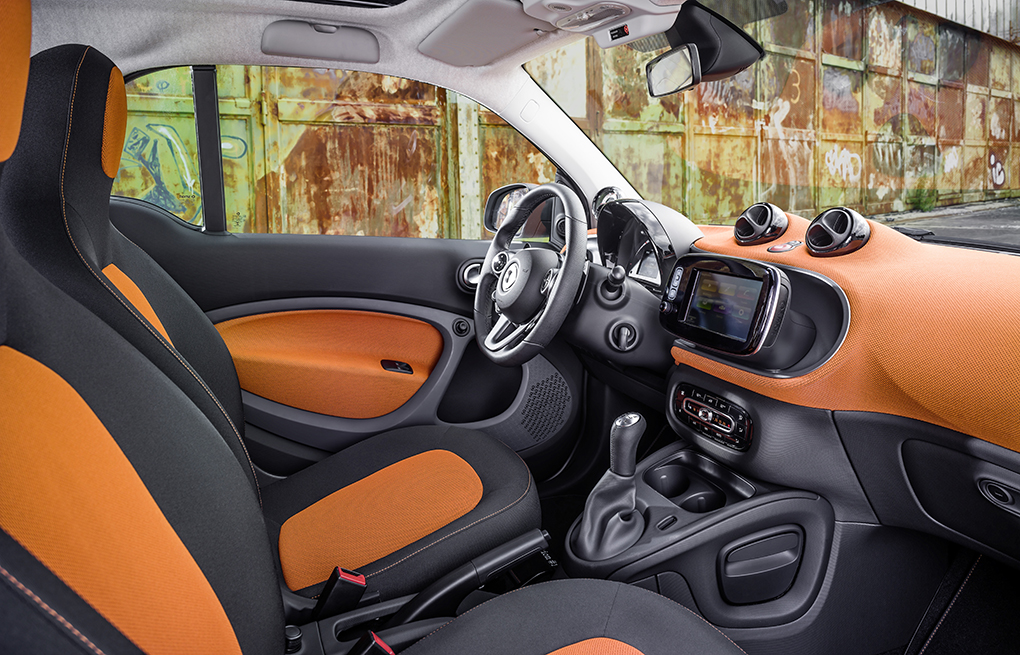 Initially, the engine range will be a pair of turbocharged three-cylinder petrol units, a 999cc with 70bhp and an 898cc unit with 88bhp. Pricing will start from approximately £11,000 in the UK when it goes on sale in September.
However, a less powerful, 60bhp entry-level model will join the range later next year, and that will cut the car's cost to under £10,000.
Smart will reveal MPG figures, along with other technical data, nearer launch.