News: Second Jaguar advert banned for encouraging irresponsible driving
Car maker removes ad from UK channels... but it lives on elsewhere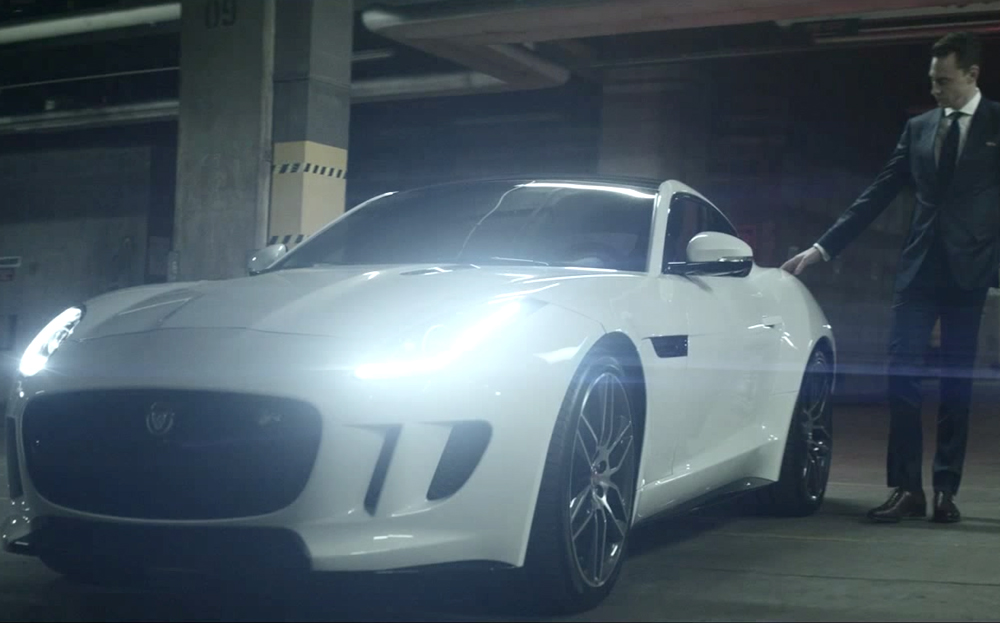 JAGUAR HAS had a second advert banned in as many months on the grounds that it encourages dangerous driving.
The Advertising Standards Authority upheld a single complaint that the advert titled "The Art of Villainy", which featured on the company's UK YouTube channel, encouraged unsafe driving and was socially irresponsible.
In the advert, which can now be seen below via the Jaguar USA YouTube channel, actor Tom Hiddleston sits in Jaguar F-Type Coupé and explains what it takes to be a suave villain. The car is then shown driving on public roads through London.
In Jaguar's official response to the complaint, it said that although no specific speed was shown, the police were present during filming and the speed limit was not exceeded. The car maker believed the brief moment of acceleration that was shown was not excessive and was not the main message of the ad.
While the ASA agreed speed was not the primary focus of the advert, acceleration and speed did feature in the ad. The ruling read: "The noise of acceleration and the speed with which the car went up the ramp in the car park appeared to suggest significant speed within an enclosed environment."
It continued: "Whilst we acknowledged the sequences were brief, we considered that the second part of the ad suggested that the car was being driven at excessive speeds and that the ad therefore encouraged irresponsible driving."
The ASA ruled that the ad must not appear again in its current form and told Jaguar not to portray speed or driving behaviour that might encourage motorists to drive irresponsibly in future.
Jaguar moved swiftly to remove it from all UK websites and channels, stating "Jaguar is an advocate of safe driving and takes necessary legal and safety precautions in production of all marketing campaign materials."
However, the ASA does not have the power to influence foreign media outlets, allowing Jaguar USA to run the advert freely on its own YouTube channel.
Last month Driving.co.uk reported that a series of four other films had also been banned by the ASA following a single complaint.