News: Rolls-Royce's SUV rolls into production
We don't say SUV, sir. It's a high-bodied Rolls-Royce
---
Published 23 February 2015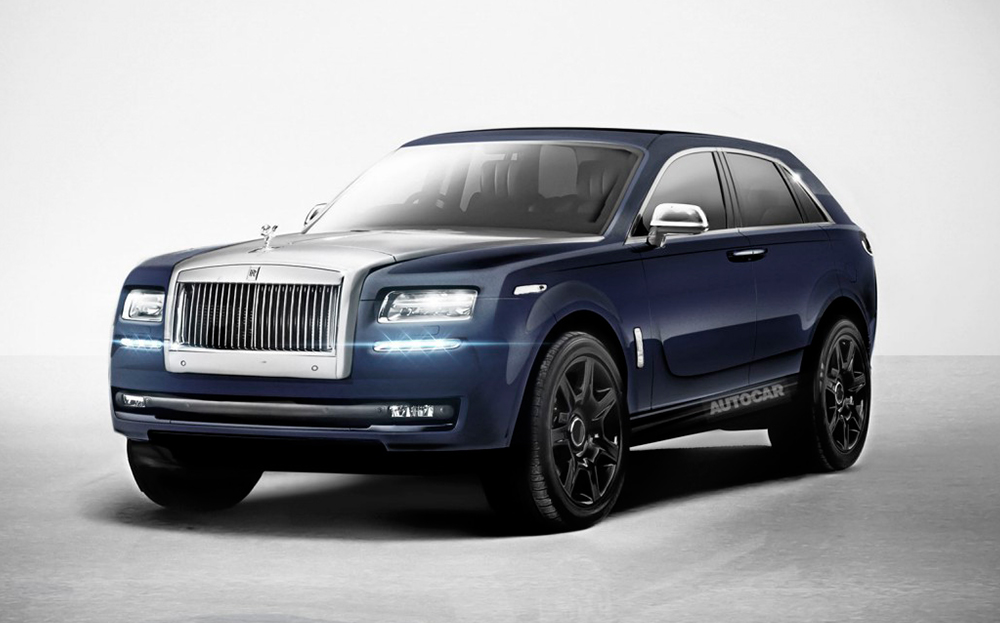 HUNDREDS OF customers have joined an informal waiting list for a Rolls-Royce SUV, days after an announcement that the car would go into production.
The company published an open letter last week stating that it would be expanding its range with a "high-bodied car" that could cross any terrain.
---
Browse the used Rolls-Royces for sale at driving.co.uk
---
Buyers of the vehicle, which is expected to cost from about £250,000, will be able to commission their own trim and interior fixtures, as with other Rolls-Royce models. But they are also being offered a chance to influence the design of the SUV itself. Executives are seeking customers' views on the styling, equipment and features, and they will be taken into account by the car's designers.
The final car is likely to be unveiled in 2018 and will carry the Spirit of Ecstasy mascot on the bonnet. The name has not yet been decided.
The new car could help to push Rolls-Royce car sales from 4,063 last year to more than 5,000. Since BMW took control of Rolls-Royce in 2003, the company has been expanding its reach, and it now sells the Phantom and Ghost saloons, as well as the Wraith sports coupé.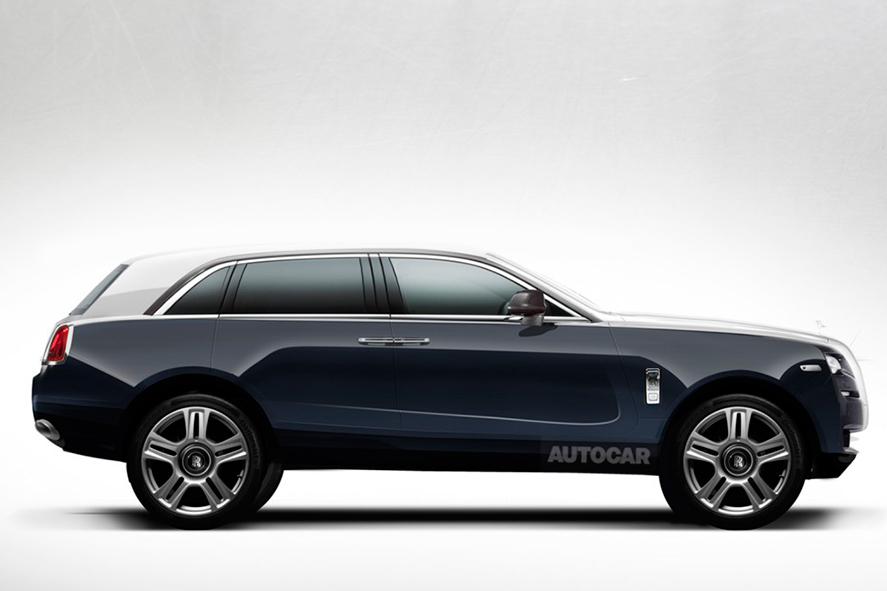 Much of the open letter, signed by the company's chairman and chief executive, appears to be an attempt to reassure customers that the most illustrious name on the road is remaining faithful to its brand, by referring to Lawrence of Arabia, who commanded a unit equipped with nine armoured Rolls-Royces in the Middle East.
Demand for the new model is expected to be high in that region, where the combination of wealthy sheikhs, cheap oil and bumpy terrain creates a high demand for luxury SUVs. The big question is how it will cope in Britain's narrow streets, given that it's expected to be almost as long as the 19ft Phantom saloon.
---
Browse the used Rolls-Royces for sale at driving.co.uk
---