News: Police tackle LGBT hate crime with rainbow-coloured patrol car
Colourful approach has serious objective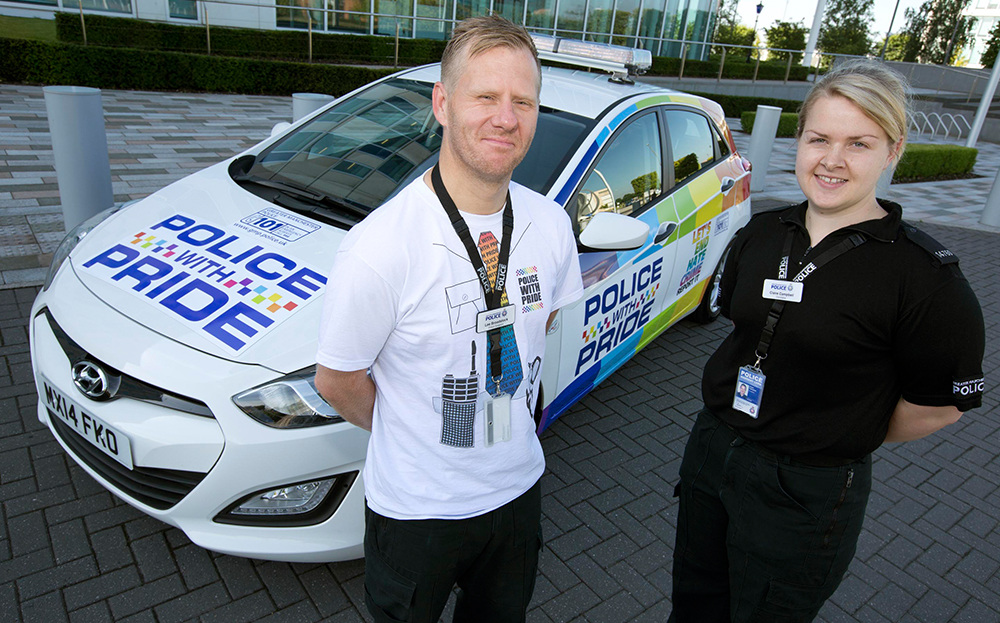 THIS IS the latest weapon in the fight against crime – a Hyundai i20 in the colours of Gay Pride's rainbow flag.
The car is being used by Greater Manchester Police to encourage members of the city's lesbian, gay, bi-sexual and trans-gender (LGBT) community to report hate crimes. It will not attend incidents.
In addition to its rainbow colours, the car has flashing lights of different colours.
It will lead the city's Pride parade next month before going out on patrol in the city's LGBT areas where under-reporting of hate crime is a growing concern.
Police and Crime Commissioner Tony Lloyd said: "Decking a police car out in rainbow colours isn't just a colourful statement; it shows GMP is on the side of equality and we hope it will give confidence to any victim of hate crime to come forward and report it."
To report hate crime, call police on 101 or report online at report-it.org.uk   
You can also visit one of the third party reporting centres listed at gmp.police.uk/hatecrime
---
Click here to search for used cars on driving.co.uk
---