News: Nürburgring ace Sabine Schmitz overtakes, er, everyone (video)
Coming through!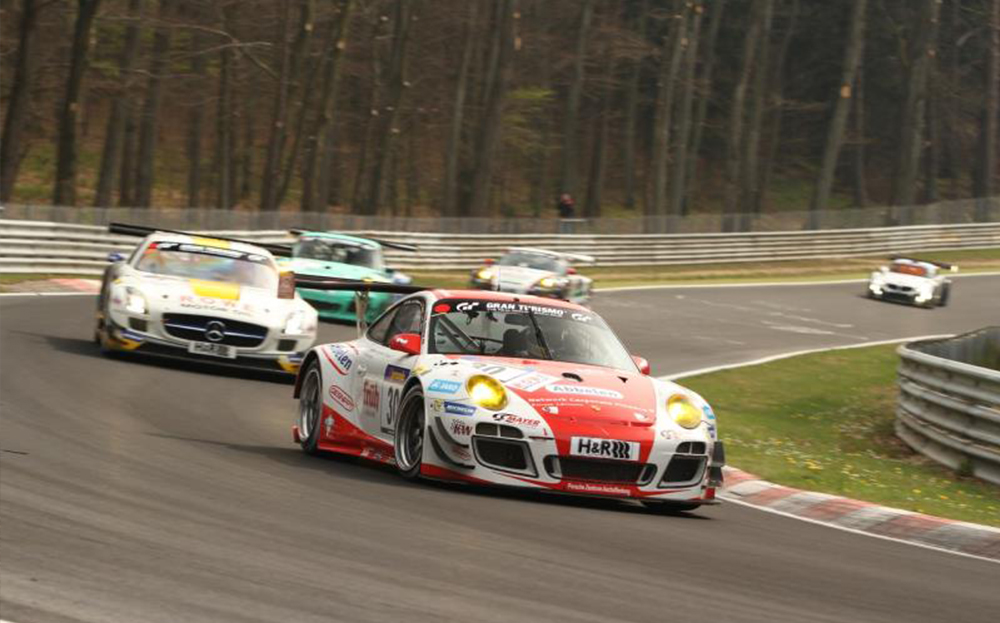 TWO OF the most common gripes surrounding Formula One, the pinnacle of motor sport, concern a lack of overtaking, or dicing for position, and the glaring absence of women drivers. Well, armchair racing enthusiasts, pull up a chair, put on your headphones and see how it's done – Sabine Schmitz style.
Here, she demonstrates why she is nicknamed Queen of the Ring. During a sports car endurance race, part of a 10 race championship organised by the VLN club and held exclusively at the Nürburgring, in Germany, Schmitz carves her way through the dense field of cars with a cool head and devastating turn of speed.
---
Search for and buy your next car on driving.co.uk
---
She is at the wheel of a 2013 Porsche 911 GT3 R, with a 493bhp flat-six cylinder engine. If some of the competitors look like they're standing still, that's probably because they don't know the Nürburgring anything like as well as Schmitz. She is estimated to have covered over 30,000 laps of the daunting track – so far…
The 45 year-old German racing driver is best known for her appearances on the world's most watched (factual) television show, otherwise known as Top Gear. In 2009, the show challenged her to try and drive a Ford Transit around the 13 mile Nürburgring race circuit in under 10 minutes.
To discover 10 other seriously fast and fearless women racers, click here.