News: Lamborghini Aventador SV could be final V12 Lambo, says car maker
The beurocrats move in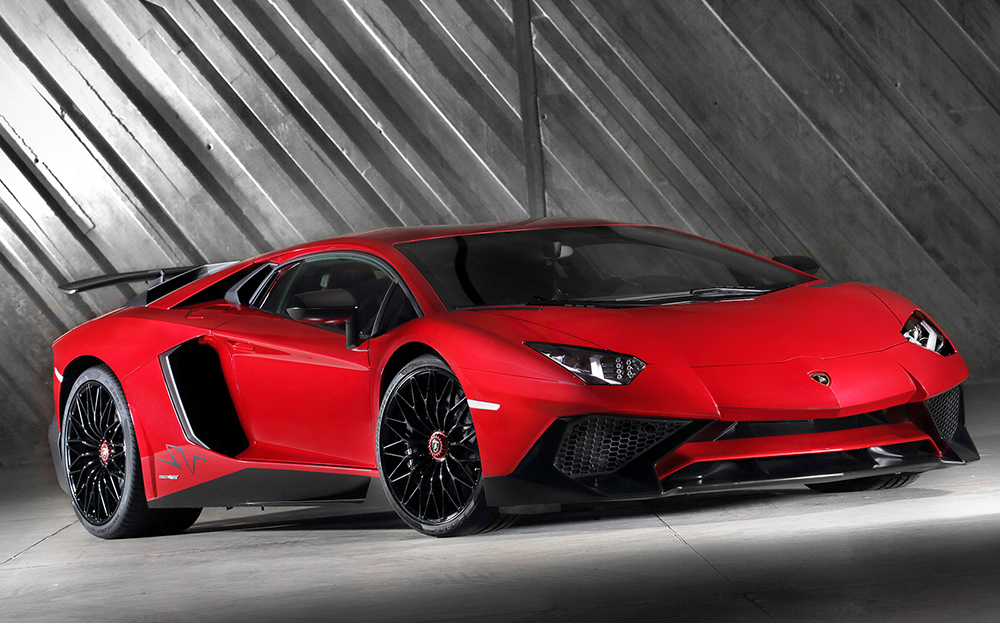 IT IS the news no car enthusiast wants to hear: the bureaucrats may have brow-beaten Lamborghini into submission and forced it to plan for a future without the company's legendary V12 engine.
---
Browse the used Lamborghinis for sale on driving.co.uk
---
The Italian sports car maker is famed for making some of the most excessive machines on the road. It began life in 1963, after Ferruccio Lamborghini grew exasperated with the unreliability and subsequent attitude of his personal Ferrari sports cars – and went and built a V12-powered sports car for himself, the 350 GT.
Yet at the launch of the 2015 Lamborghini Aventador LP 750-4 Superveloce (meaning super fast; more on just how fast below) – the mastermind behind the fearsome supercar revealed that worldwide regulations on tax and exhaust emissions could force Lamborghini to "downsize and use turbochargers without reducing engine power."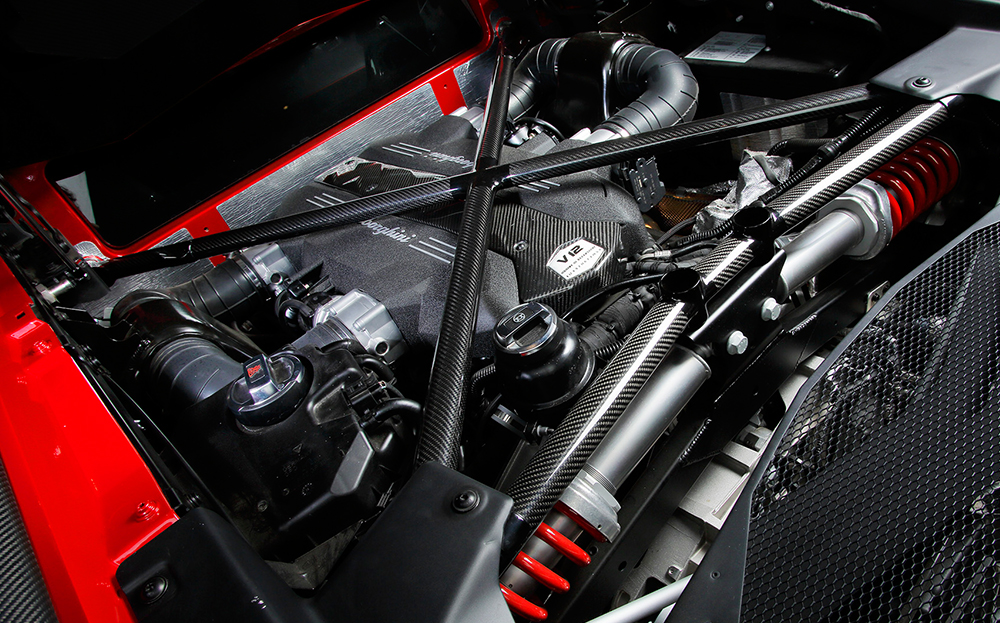 Maurizio Reggiani, Lamborghini's director of research and development, admitted that adopting turbochargers would be "sooner or later."
It's a move that he views with a heavy heart: "We are purists, and from the perspective of engineering purism, the sound of a naturally aspirated engine, its reaction to the accelerator, the speed with which it revs is something that is a must-have."
Reggiani could not give say how soon Lamborghini may be forced to abandon its 6.5-litre V12 and adopt a smaller capacity unit. However, given that the likes of Ferrari and Porsche are already adopting a turbocharged engine range, it is possible that the next generation of Aventador may not use a V12, naturally aspirated engine.
Lamborghini's director of research and development admitted that adopting turbochargers would be "sooner or later"
New EU emissions come into effect in 2020, and Lamborghini does not yet know whether it will be granted an exemption to these – something that Ferrari says it will secure under ownership of Fiat.
The new Aventador SV is perhaps the maddest, baddest Lamborghini yet.  The 6.5-litre, V12 naturally aspirated engine boasts a daunting 740bhp. That's enough to fire the four-wheel drive machine from 0-62mph in just 2.8seconds.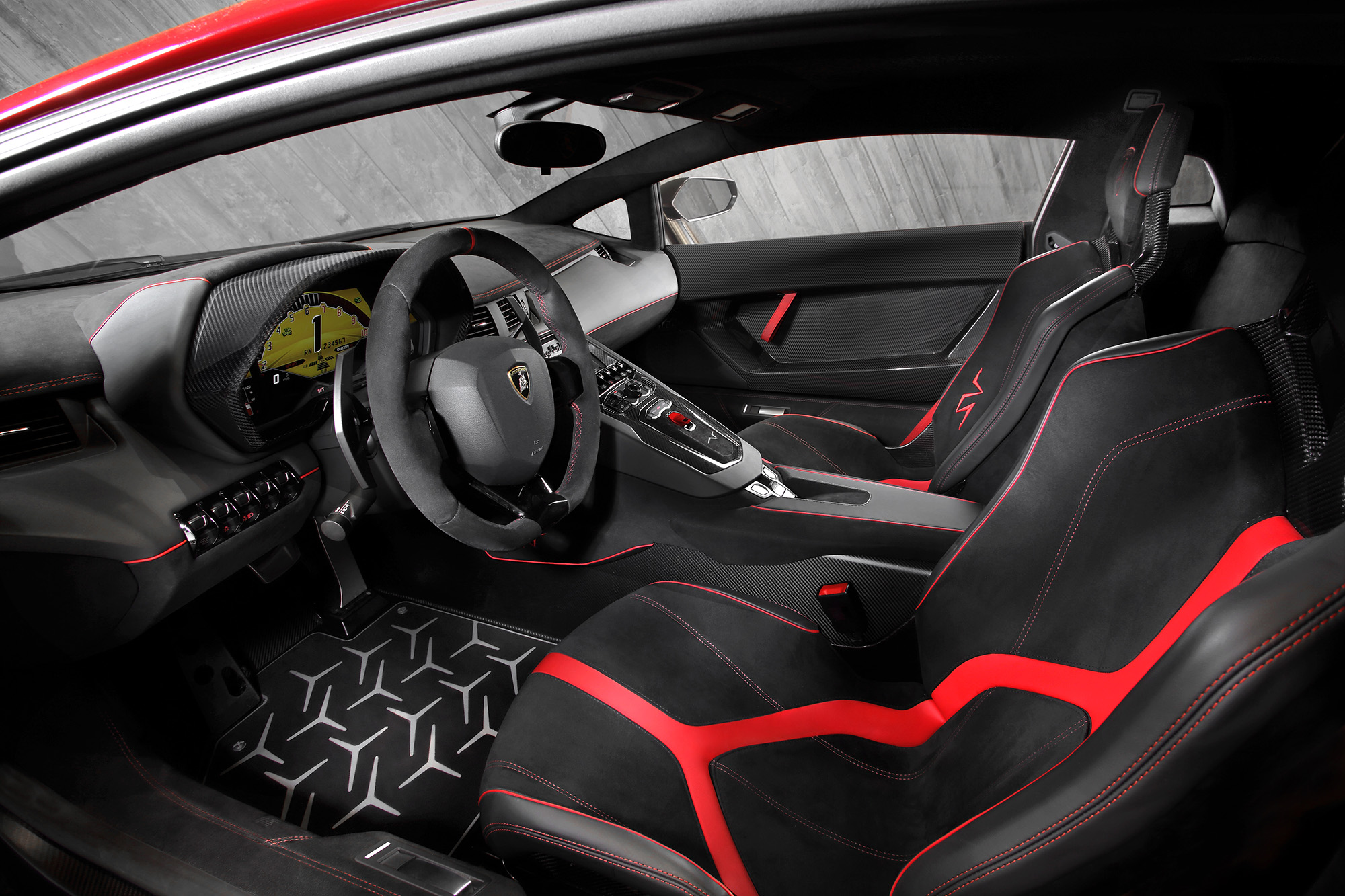 The new model makes extensive use of carbon fibre to lower its kerbweight by 50kg, a challenge made all the more difficult when incorporating its new, dynamic suspension system.
The car features pushrod suspension which is a similar system to that used on racing cars. Its Magnetico Rheological Suspension is able to adjust each individual damper to give a level of active suspension control that can help prevent the nose from diving under braking or control each individual wheel's movement. The company claims the system improves the car's roadholding over the standard Aventador.
---
Browse the used Lamborghinis for sale on driving.co.uk
---
"It allows each wheel to be in the perfect position with the road surface during extreme cornering," said Reggiani. The technology is not new, but the company says the downforce and damping system mean that the SV's limits of grip are substantially beyond a standard Aventador's.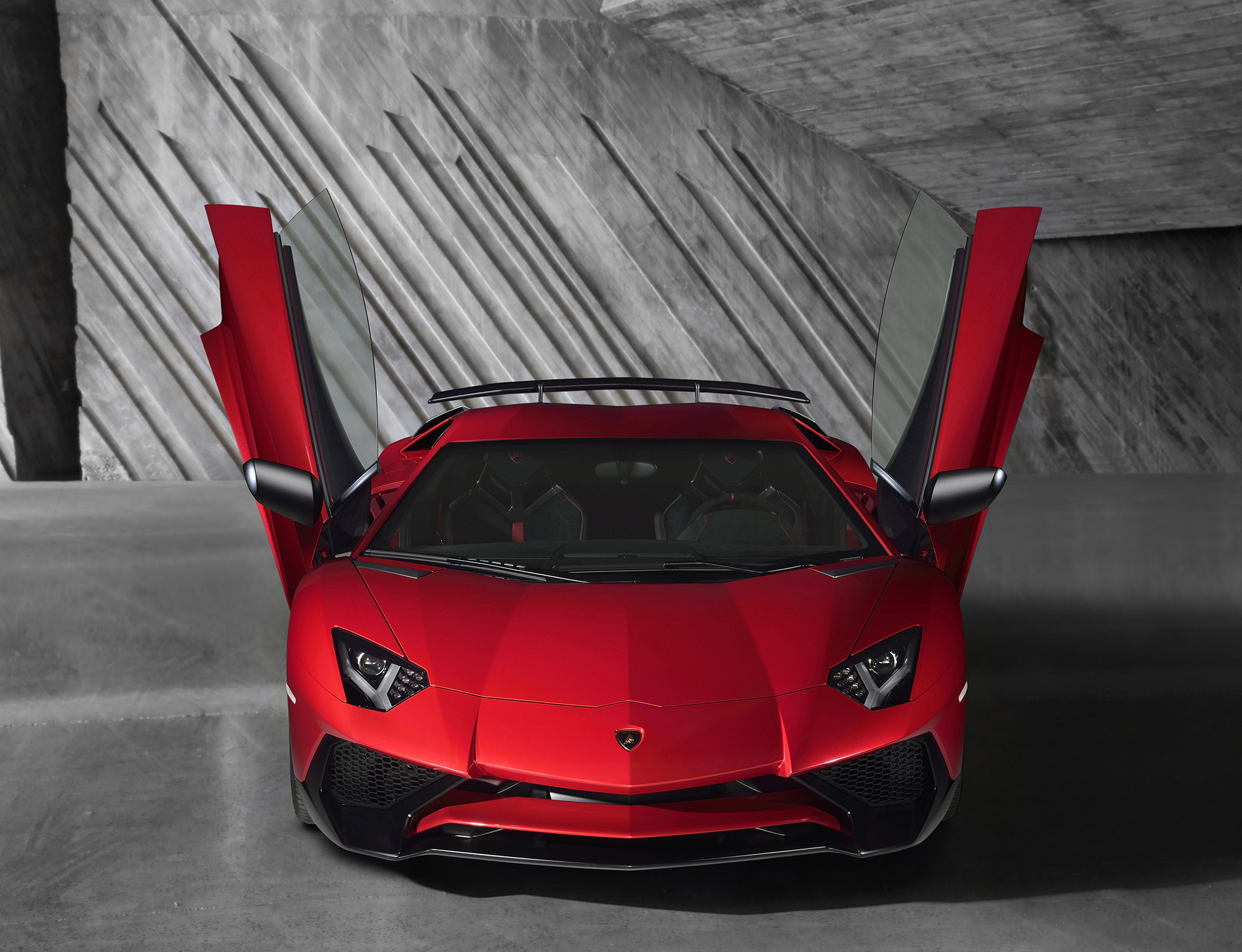 Reggiani revealed that the changes to the Aventador's bodywork to transform it into an SV have increased the downforce by 170%.
"This car will exceed what any driver perceives in their brain to be the limit of the cornering and braking," said Reggiani.
Buyers of the Aventador SV – which costs approximately £240,000 and goes on sale this Spring – will be able to choose to take part in an advanced driving course, known as Lamborghini Accademia. It sounds as though most buyers will need it.