News: Jaguar XE can be started by mobile phone
Car keys are so yesterday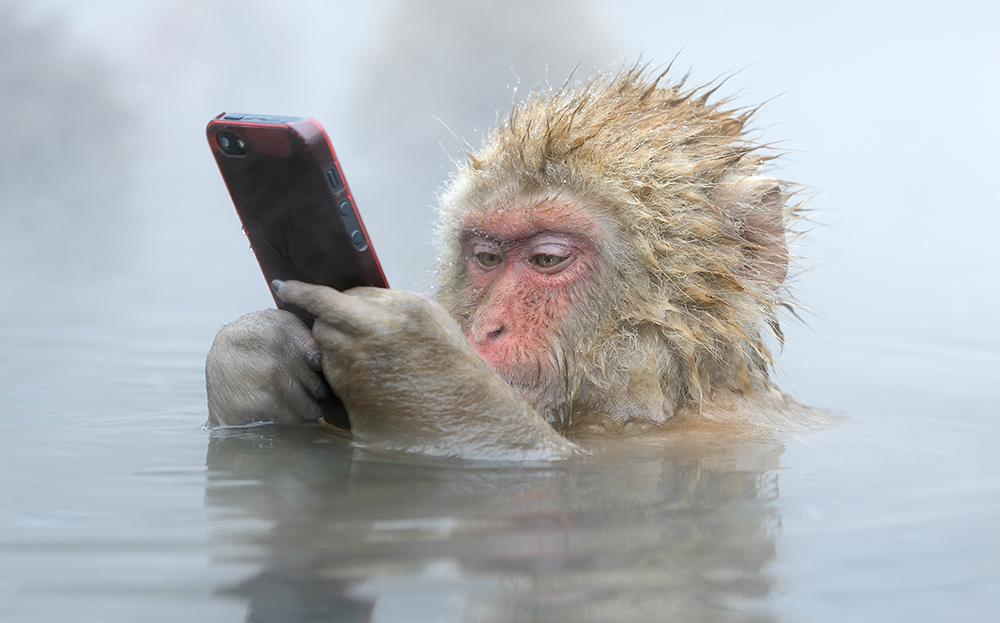 DRIVERS OF the new Jaguar XE who lose their car keys can rest easy with the news that they will be able to start the vehicle's engine, lock or unlock the doors or set the climate control using their mobile phone.
Called Jaguar InControl Remote, the system is compatible with iOS and Android smartphones and enables the driver to operate many of their XE's key functions not only from their house, but from anywhere in the world.
Jaguar is confident that not even a clever Japanese macaque [above] will be able to crack the system's security.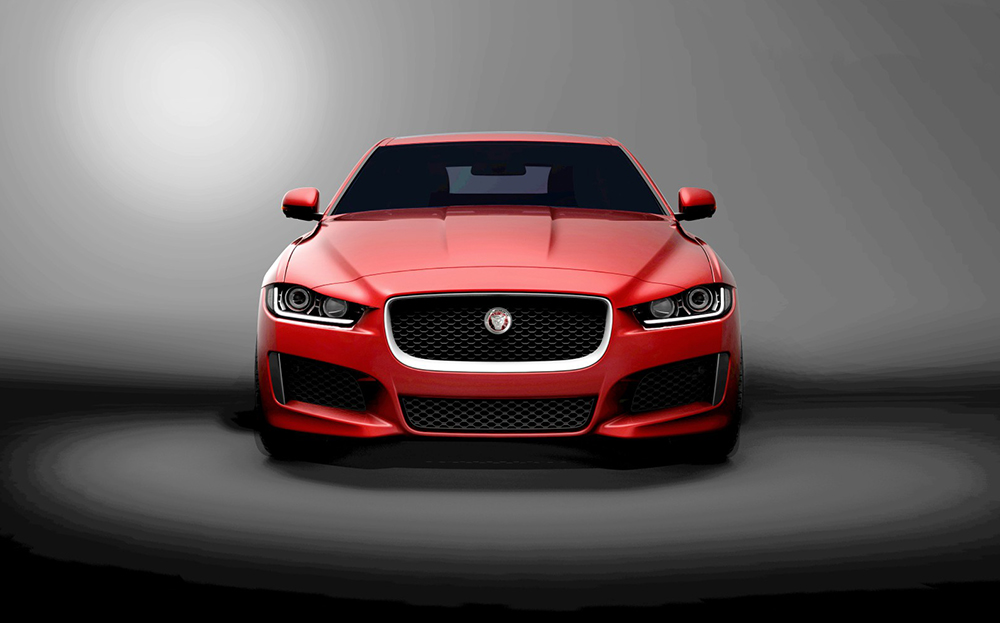 A spokesman for the car maker said: " There are a number of ways that a customer's car would be protected in the event that their smartphone was stolen. First, the thief would need to get past the phone's own security. Assuming they manage that, access to the app itself requires a username and a password. In addition, the data from the phone is encrypted and as soon as the phone is reported stolen, its SIM will be deactivated, rendering the app unusable. Finally, functions that could compromise security – such as unlocking the car – would require the user to enter a PIN number. So there will be no shortage of security measures in place."
---
Search for and buy used Jaguars here
---
He also suggested that the ability to unlock the car from anywhere in the world might be useful in the event that the driver's partner leaves their phone in the car and cannot retrieve it because the driver is away on business with the car keys. The driver could unlock the car, allowing the other person to retrieve their phone.
The system also allows the driver to access their phone's apps, such as booking a hotel room or finding a parking space, through the car's 8in touchscreen. The cabin also functions as a WiFi hotspot, enabling multiple devices to connect to the internet.
Meanwhile, a laser head-up display, an industry first according to Jaguar, projects detailed colour images onto the car's windscreen giving information such as speed and navigation instructions with greater clarity than ever before.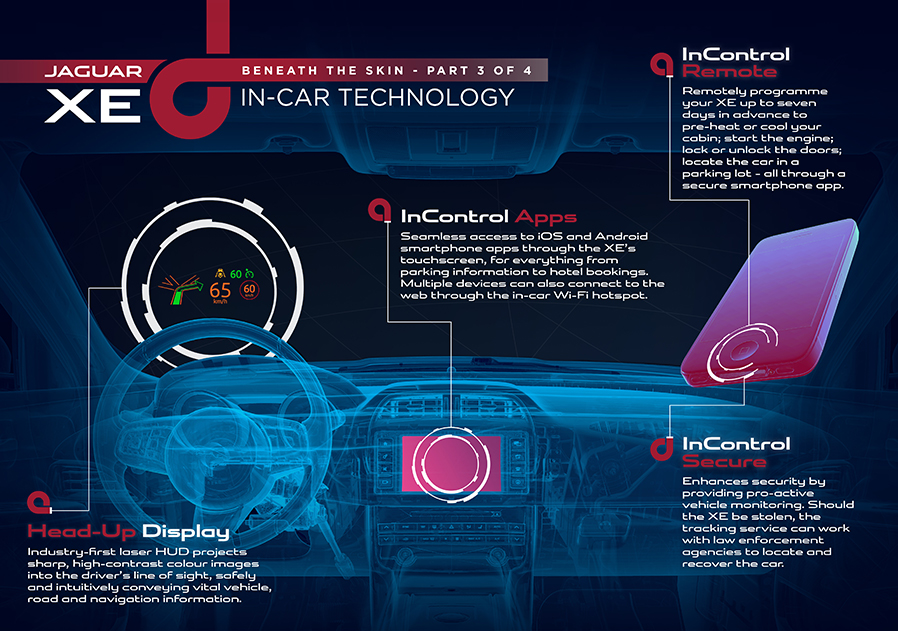 Dr Mike Bell, Global Connected Car director at Jaguar said: "In-car technologies in this ever-more connected and fast-paced world are an integral part of your driving experience. Designed and developed from scratch, they will ensure that every journey you take is simpler, more relaxing, safer, and effortlessly enjoyable."
The new XE will be launched in London on September 8, before going on sale in 2015 with prices starting from around £25,000.