News: Jaguar reveals amazing virtual racing line and braking guidance windscreen (video)
With Jaguar's racing line guidance windscreen you, too, can be an F1 driver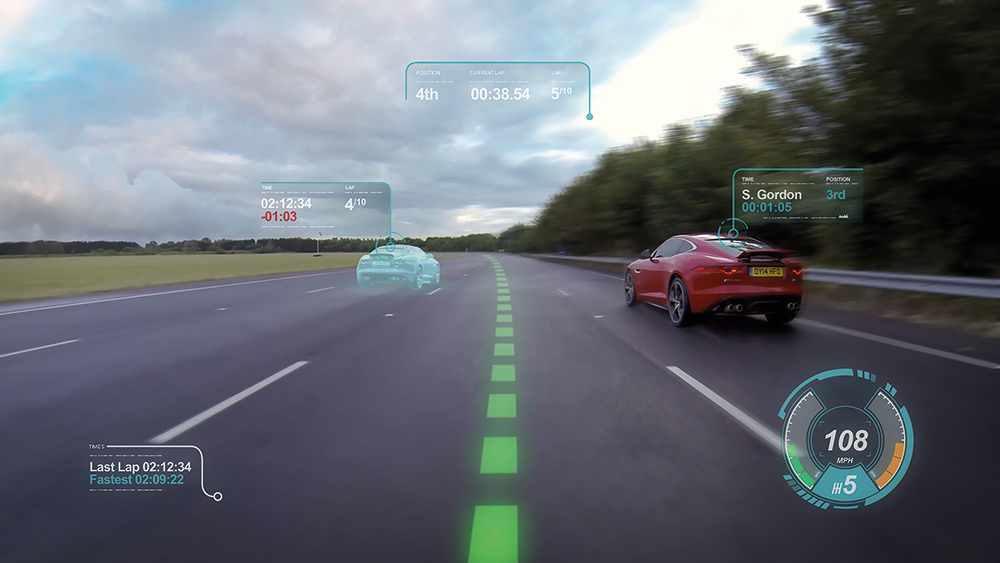 NO LONGER is the perfect racing line the preserve of gamers and Formula One drivers. Jaguar has developed a windscreen that can display the best course around a race track to guarantee a podium finish.
Until now, only XBox or PlayStation gamers have enjoyed the advantage of a line drawn ahead of their car showing the right position to adopt on the track to enter and exit corners effectively, and which also changes colour to indicate when to brake. But now engineers at Jaguar have taken the concept and applied it to a real car.
---
Search for and buy a used Jaguar on driving.co.uk
---
The Jaguar Virtual Windscreen uses the car's entire windscreen as a display. Using cameras and lasers to determine the car's current and future position, a broken line is projected onto the screen for the driver to follow. It is green but changes to red to indicate braking points.
Just like a computer game, the system can store the car's previous lap and display the vehicle as a "ghost car" the driver can compare his performance with. Another lap recorded by a Jaguar with the same technology could also be uploaded to the car for the driver to compete against.
However, until rules permitting a larger area of a car's windscreen to be used as a display area are agreed,  the technology will remain in the laboratory, and gamers and F1 drivers will continue to have the upper hand.
Visit driving.co.uk tomorrow for an expanded feature looking at Jaguar Land Rover's future technologies.