News: Image of new Batmobile released by frustrated director Zack Snyder
Unofficial pic prompted him to act
---
Published 11 September 2014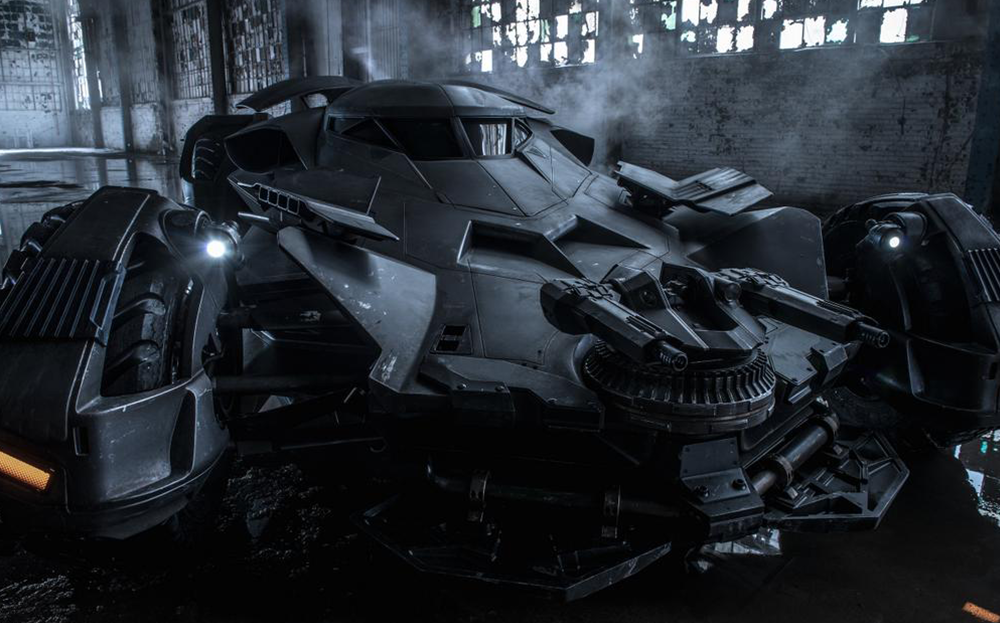 THE DIRECTOR of the next Batman movie, Batman v Superman: Dawn of Justice, has tweeted an image of the new Batmobile after unofficial photos of the car, taken on a smartphone during filming of the movie were posted online by a fan.
Zack Snyder accompanied the image with the caption "Here's a real picture of the #Batmobile."
Here's a real picture of the #Batmobile. http://t.co/47beaZqr6f pic.twitter.com/Ez1ILa8JeE

— ZackSnyder (@ZackSnyder) September 11, 2014
Similarities to the previous Batmobile, otherwise known as the Tumbler, from the Dark Knight trilogy, abound. For example, there are the same angular, deflective surfaces, stealth finish, balloon tyres and extended wheel linkages.
That said, it appears to have gained a machine gun turret at the front in addition to side-mounted missile launchers and a rear spoiler.
The new movie is currently being shot in Detroit, as well as locations elsewhere in the US, Africa and the Pacific. It stars Ben Affleck as Batman, Jeremy Irons as Bruce Wayne's butler and Henry Cavil as Superman. It will be released in May 2016.
---
Search for and buy your next car on driving.co.uk
---
The unofficial images that prompted Snyder's tweet: