News: Dartford Crossing payment system changes, barriers removed
Er, yes, you still have to pay
---
Published 01 December 2014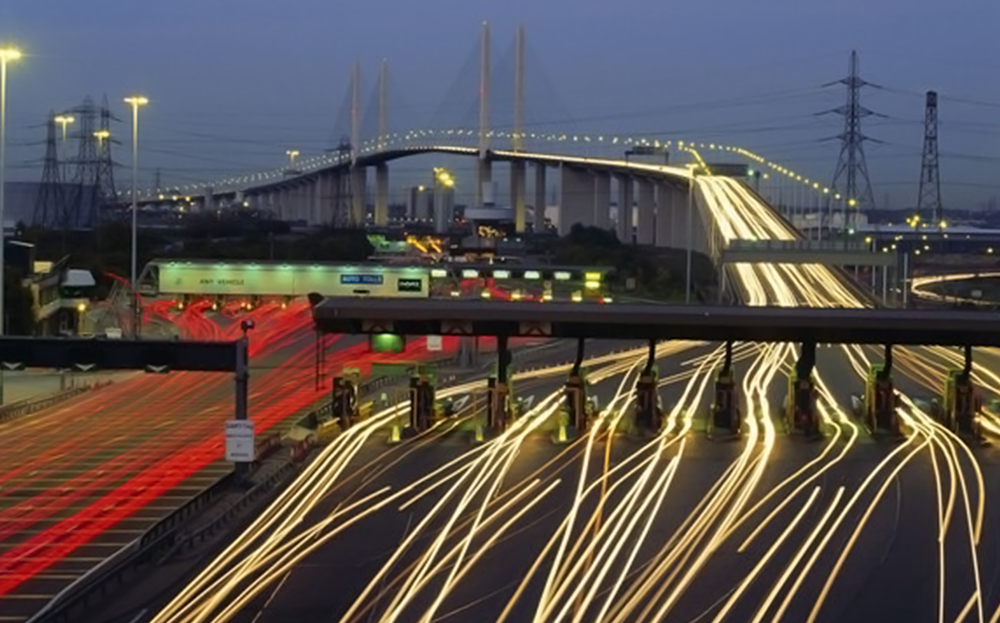 AT 6AM on Sunday, barriers were torn out at one of Britain's most notorious bottlenecks, allowing traffic to flow freely for the first time in 51 years.
The Dartford Crossing, which links the M25 between Essex and Kent, is the first toll crossing in Britain to replace barriers with automatic numberplate recognition cameras, which record the registration number of every vehicle that crosses the bridge, so owners can be tracked if they don't pay.
---
Search for and buy your next car on driving.co.uk
---
Drivers will save up to nine minutes per journey when the last booths are removed and the road layout is finalised next spring.
Sanef, a French company with experience of autoroute tolls, has designed the software. Regular users of the Dartford Crossing can set up an account, enabling tolls to be paid automatically at a reduced rate. Infrequent users — such as tourists heading to the Channel ports — will have to remember to pay online, by phone or post, or in shops that are part of the Payzone scheme, by midnight the next day.
If the fee (£2.50, or £1.67 for account holders, levied from 6am to 10pm) is not paid, vehicle owners are liable for a £70 penalty. The Highways Agency claims foreign drivers who don't pay the Dart Charge will be tracked down.
Fifty road signs have been put up but there are concerns that they employ the same symbol as London's congestion charge: a white "c" in a red circle.
"We hope that it will not cause confusion to motorists who are familiar with the congestion charge symbol in London," said Caroline Sheppard, chief adjudicator of the Traffic Penalty Tribunal, which will consider appeals against Dartford toll fines. "It is important that people understand that their congestion charge account will not cover their Dart Charge."