News: Councils to spread treacle on winter roads to combat ice
Better grip, less corrosive than pure salt
---
Published 09 October 2014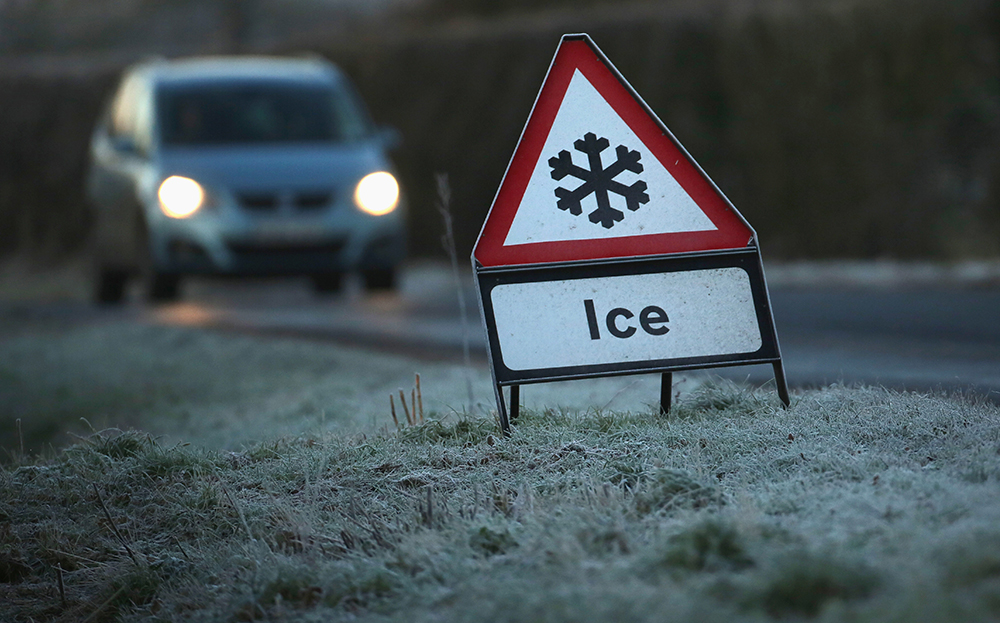 MORE DRIVERS could find themselves in a sticky situation this winter when councils start using a blend of treacle and salt to treat icy roads.
Workers won't be pouring tins of Tate & Lyle onto them, however; they'll be spreading a combination of diluted molasses mixed with traditional road salt that is claimed to improve traction and reduce corrosion, while being more environmentally friendly.
Northamptonshire council has been spreading the product, officially known as ABP-treated salt (agricultural bi-product), on the region's roads for a number of years. On its website, it says: "The grit is a combination of grit salt and molasses which gives higher resistance to being washed away by rain or blown away by the wind."
Councils that are considering spreading it this winter include Wiltshire and Staffordshire.
Northamptonshire council's experience of ABP-treated salt is supported by the Transport Research Laboratory (TRL) which last tested the mixture in the late 1990s. A spokesman said: "It gives better salt distribution and better salt retention."
---
Search for and buy a used car on driving.co.uk
---
One authority that won't be, though, is the Highways Agency. It has tested ABP-treated salt but says it is not suitable for heavily used roads.
A spokesman said: "We have trialled it on main roads but opted not to use it. More minor roads, where sudden snowfall could create more of a problem, may make for more experimental techniques."
However, one city council, that knows a thing or two about icy roads, is convinced treacle and salt make a great combination. After trialling it last winter, Minsk city council in Belarus, where winter temperatures average -5C, has confirmed that it will be using the substance to treat roads.
Vladimir Kukharev, the deputy chairman of the Minsk City Executive Committee, said: "It worked very well last year and has the advantage that it doesn't corrode vehicles in the way that salt does. Tests showed that the sticky mixture provides excellent traction, even at high driving speeds. As a result, we will be abandoning the usual salt-sand treatment and using the more environmentally friendly sugar mixture."
---
Don't know your BHPs from your MPVs? Click to take a look at our car jargon buster
---