News: Clarkson calls fan's bluff in charitable Twitter exchange
BMW 320i for sale; all proceeds going to Aids research
---
Published 02 December 2014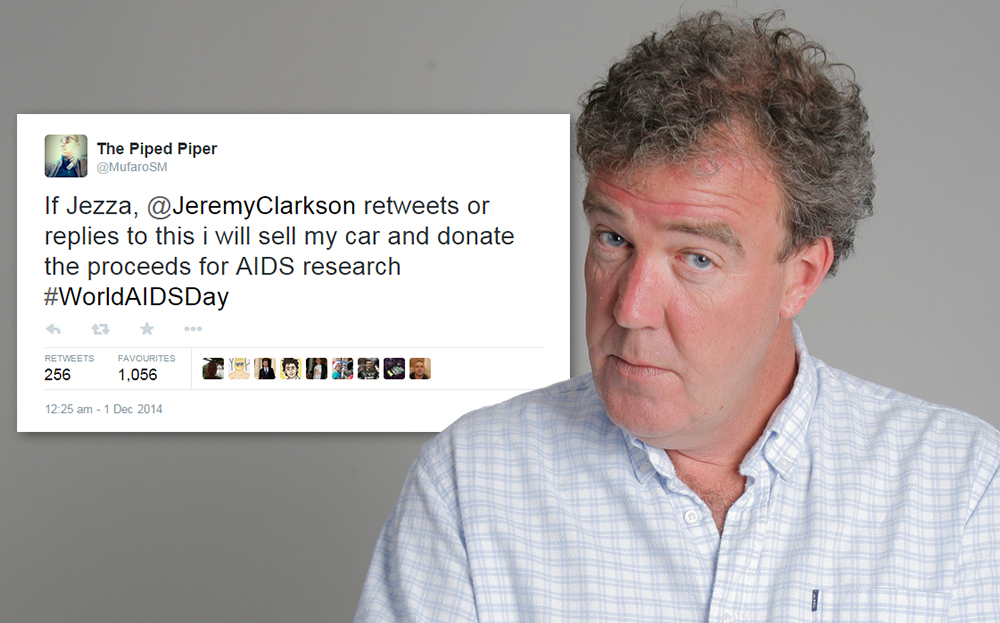 WITH HIS 4m followers, Jeremy Clarkson must surely be bombarded with messages on Twitter. One would think that trawling through the numerous mentions he receives would leave him time for little else.
It's perhaps a surprise, then, that Clarkson does reply on occasion to people who send him tweets, and one particularly worthy message caught the columnist's eye this week.
---
Search for and buy your next car on driving.co.uk
---
Somebody calling themselves The Piped Piper posted the following challenge:
If Jezza @JeremyClarkson retweets or replies to this i will sell my car and donate the proceeds for AIDS research #WorldAIDSDay
Clarkson retweeted the post almost immediately, forcing the challenger to keep his side of the bargain and get busy raising money for World Aids Day.
The Piped Piper, who is known as Vassie on his South African Gumtree account, quickly responded with a hyperlink to the advert for his spotless-looking 2006 BMW 320i.
The car has 85,127 miles on the clock and comes with an MP3 and CD player, electric windows and cruise control. It's a veritable bargain at just 88,000 rand (£5,000) but there is a catch: you'll have to travel to Oakdene, Johannesburg, to pick it up.