News: Bugatti Veyron successor will do 286mph, thanks to hybrid power
The king will soon be dead – long live the king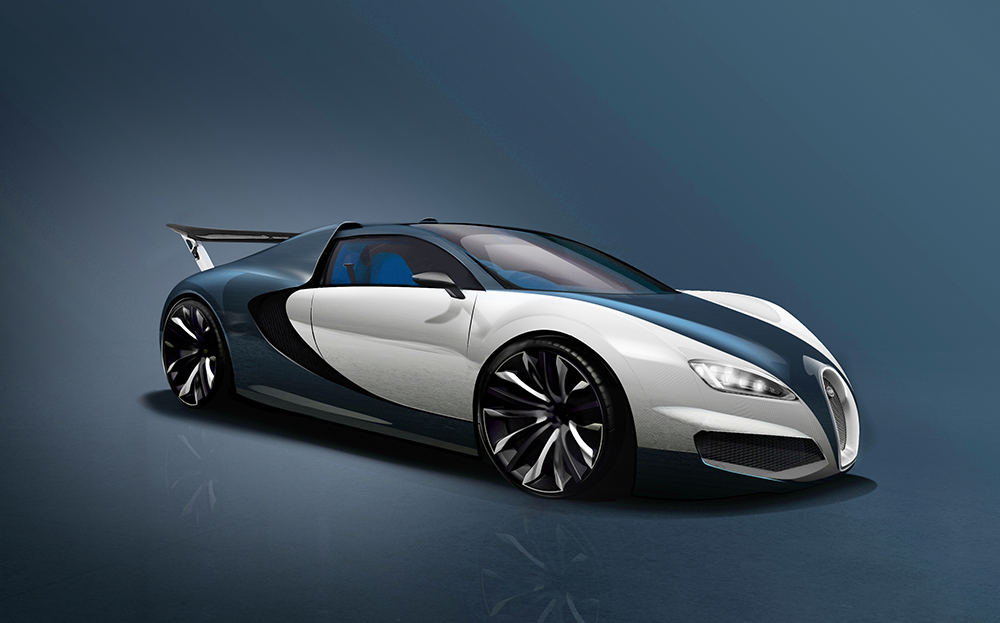 THE SUCCESSOR to the Bugatti Veyron will have a top speed of over four times the national speed limit.
According to company insiders, the car, which will be launched in 2016, will max out at around 286mph; a crucial ‒ though some might also say, academic ‒ 18mph faster than the current Veyron.
With a 0-62mph sprint time of around 2.3 seconds, it should outstrip the lightweight Ariel Atom in the acceleration stakes, too.
The new Bugatti will be able to achieve these astonishing feats thanks to four-wheel drive and a hybrid powertrain featuring an uprated version of the Veyron's quad-turbocharged 8-litre W16 engine. Together, both the electric and conventional power sources should be good for 1,500bhp.
Like its predecessor, the new car will be built around a carbon-fibre monocoque and seat two in complete luxury.
Those who follow supercar news will note that Hennessey, Bugatti's most vocal rival in the speed record stakes, recently announced its next car will manage 290mph, meaning the two companies' pace race is set to continue.
Meanwhile, those interested in snapping up a new example of the current Veyron, need to be as quick as the car itself; there are just 15 of the planned total output of 450 cars remaining.
---
Click here to search for used cars on driving.co.uk
---