News: Bugatti builds last Veyron supercar
Farewell and God speed
---
Published 23 February 2015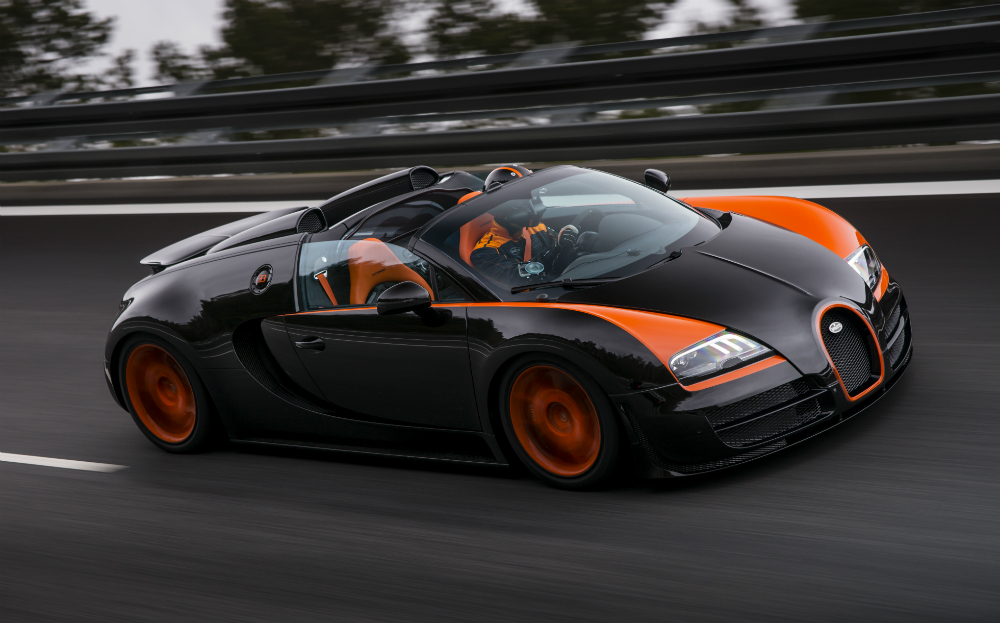 WHEN DESIGNING the Bugatti Veyron supercar, the engineers were given four goals. Its engine should produce the symbolic figure of 1001PS (987bhp); the top speed must be more than 400kph (249mph); accelerating from 0 to 62mph should take less than three seconds; and to top it all, the car should be suitable for "driving to the opera".
---
Search for and buy your next car on driving.co.uk
---
Bugatti's engineers ticked all the boxes, and how. But now, 10 years later, the final Veyron has been sold.
The last model built is a Grand Sport Vitesse, a roadster, dubbed "La Finale" by Bugatti and labelled accordingly with a graphic beneath its vast rear wing. It has been bought by a customer from the Middle East – Bugatti is giving no further clues – and will be displayed at next month's Geneva motor show, alongside the very first Veyron built.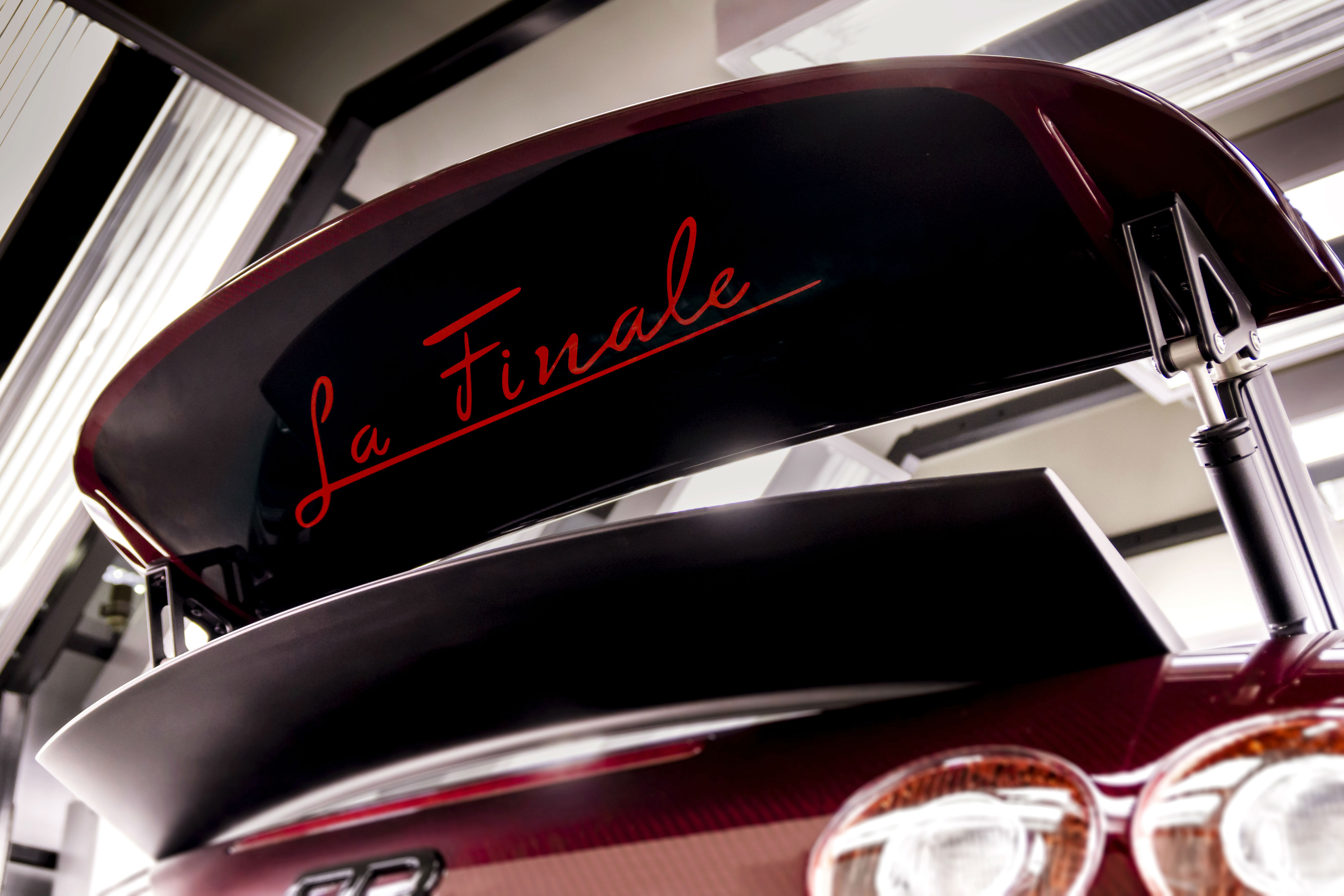 Between those two cars, Bugatti built 450 Veyrons at its factory in Molsheim, about 15 miles from Strasbourg in northeast France. They included four main models, the Veyron, Grand Sport, Super Sport and Vitesse, and a host of special editions based on them.
La Finale is, like other Veyrons, powered by an 8-litre W16 engine with four turbochargers but power in the Grand Sport Vitesse is upped to 1,184bhp. By any yardstick, that is a considerable amount of oomph – enough to propel it to 62mph in just 2.6 seconds. The top speed is said to be 255mph, accessible only after a High Performance driving mode is unlocked; otherwise you must crawl along at 233mph.
---
Don't know your bhp from your MPV? Click to take a look at our car jargon buster
---
When the Veyron was launched in 2005, it even humbled Jeremy Clarkson. Reviewing it for The Sunday Times, Clarkson reported on how he drove it across France and managed to hit only 240mph – but that was good enough for him:
"Other cars are small guesthouses on the front at Brighton and the Bugatti is the Burj al-Arab. It makes even the Enzo and the Porsche Carrera GT feel slow and pointless. It is a triumph for lunacy over common sense, a triumph for man over nature and a triumph for Volkswagen over absolutely every other car maker in the world."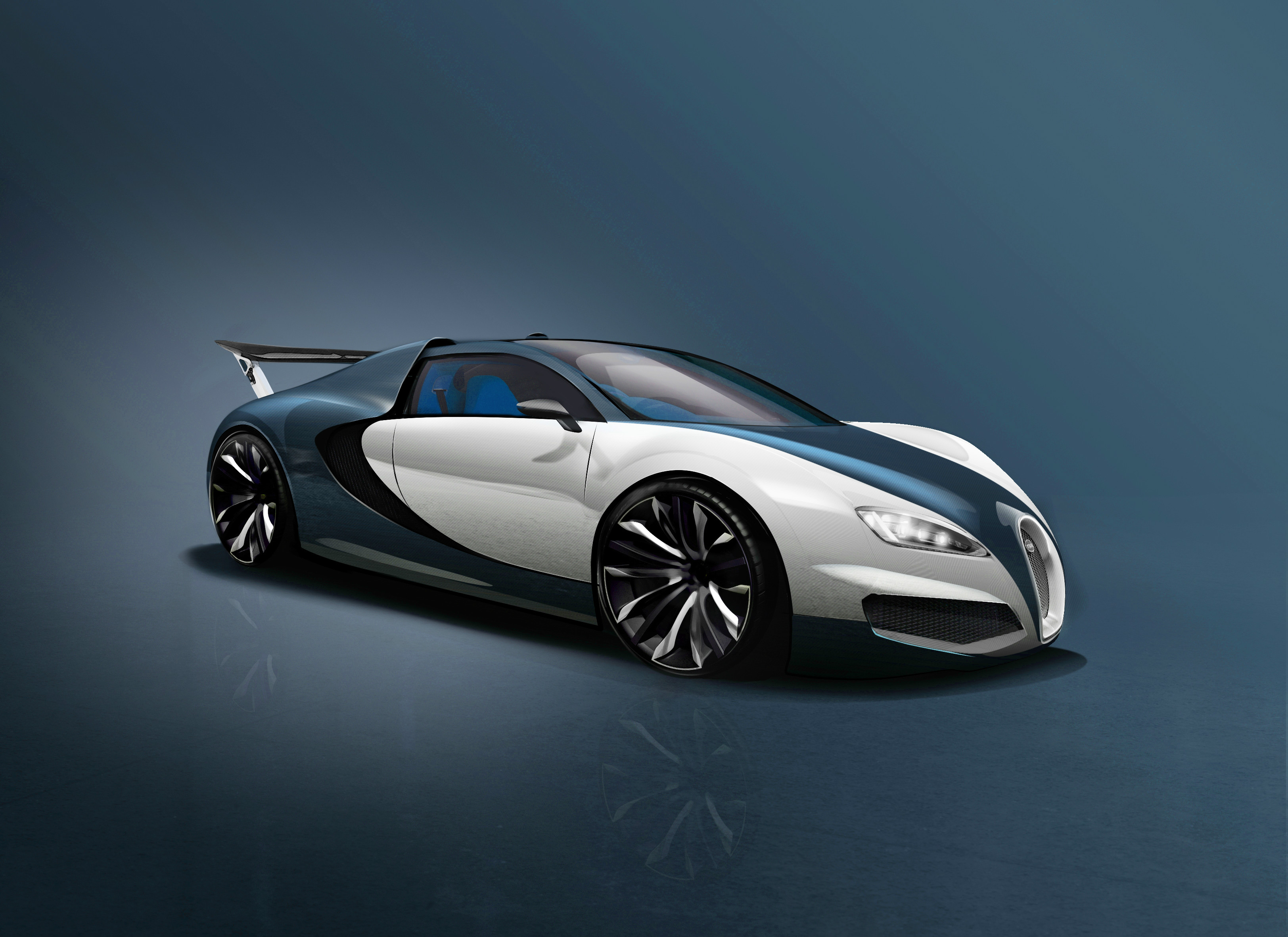 Bugatti is said to be working on a replacement for the Veyron but is keeping a tight lid on it. Autocar, an industry magazine, has produced speculative renderings of the next model, pictured above.
Rumours suggest it will be built on a carbon fibre monocoque (like the LaFerrari, reviewed for Driving by James May) and have a 1,500bhp W16 engine giving a theoretical top speed of 286mph.