News: British driverless car begins 3,500-mile trek
Hands off!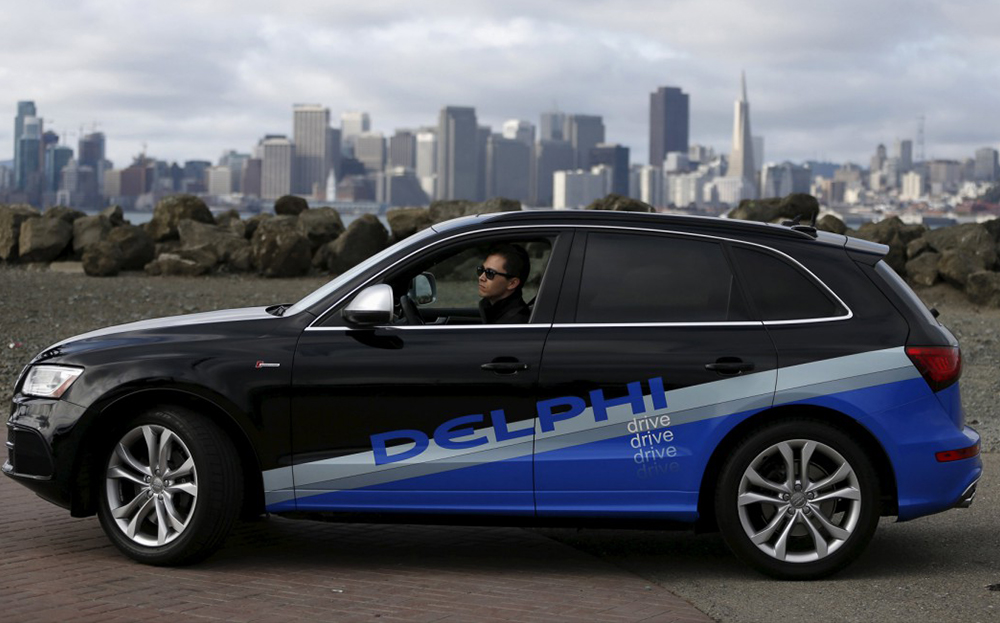 A BRITISH self-driving car is trying to beat Google on its home turf, with the first autonomous coast-to-coast trip across America. Delphi, a motor components supplier based in Gillingham, Kent, is taking its modified Audi SQ5 from San Francisco, California, to New York on what will be the longest journey of a driverless car to date.
Like Google's car, the SQ5 is packed with long and short-range radars, "lidar" laser ranging equipment and video cameras to detect pedestrians and avoid other vehicles without the driver touching the steering wheel. But while Google's car is limited to a few square miles of the company's Mountain View headquarters in Silicon Valley, where it relies on inch-perfect 3D maps, Delphi's SQ5 is heading for 3,500 miles of open roads.
The car is navigating using standard GPS satellites and maps; if it encounters a new road layout or an unexpected detour, it will hand control back to a human sitting in the driver's seat. That safety driver is also legally responsible for any accidents that might happen en route.
Speaking from outside Los Angeles on the second day of the journey, Serge Lambermont, Delphi's director of automated driving, said: "There's been a lot of traffic and a lot of challenging lane-keeping. But the car is performing perfectly, better than we could have expected."
Even so, the British team isn't taking any chances. Although the SQ5 has been tested at night and on city streets, on this trip the car will operate autonomously only in daylight hours, and only on motorways. The journey is expected to take 10 days — about nine days longer than the fastest coast-to-coast "Cannonball run" by a human driver.
---
Search for and buy your next car on driving.co.uk
---