BMW i3 parks itself at the touch of a smartwatch
Hate parking? You'll love this
---
Published 17 December 2014
IT SOUNDS like a scene from a James Bond film. BMW has revealed a car that can drive itself around a multistorey car park and then manoeuvre itself into a bay – all at the touch of a smartwatch. When the owner returns, weighed down with bags of shopping, the car will come and meet them.
In fact, 17 years ago it was a scene from a Bond movie: in Tomorrow Never Dies, 007, played by Pierce Brosnan, summons his BMW 750iL, leaps in through the side window and tears around an underground car park using a smartphone to drive the car while hunched on the back seat to dodge the bad guys' bullets.
---
Search for and buy your next car on driving.co.uk
---
The new technology is called remote valet parking and is due to be unveiled at the Consumer Electronics Show (CES) in Las Vegas next month. BMW says it has been working on autonomous driving technologies since 2004, when it demonstrated an X5 SUV that could, crudely, park itself; the company first showed a self-parking i3 electric car in January, at the 2014 CES.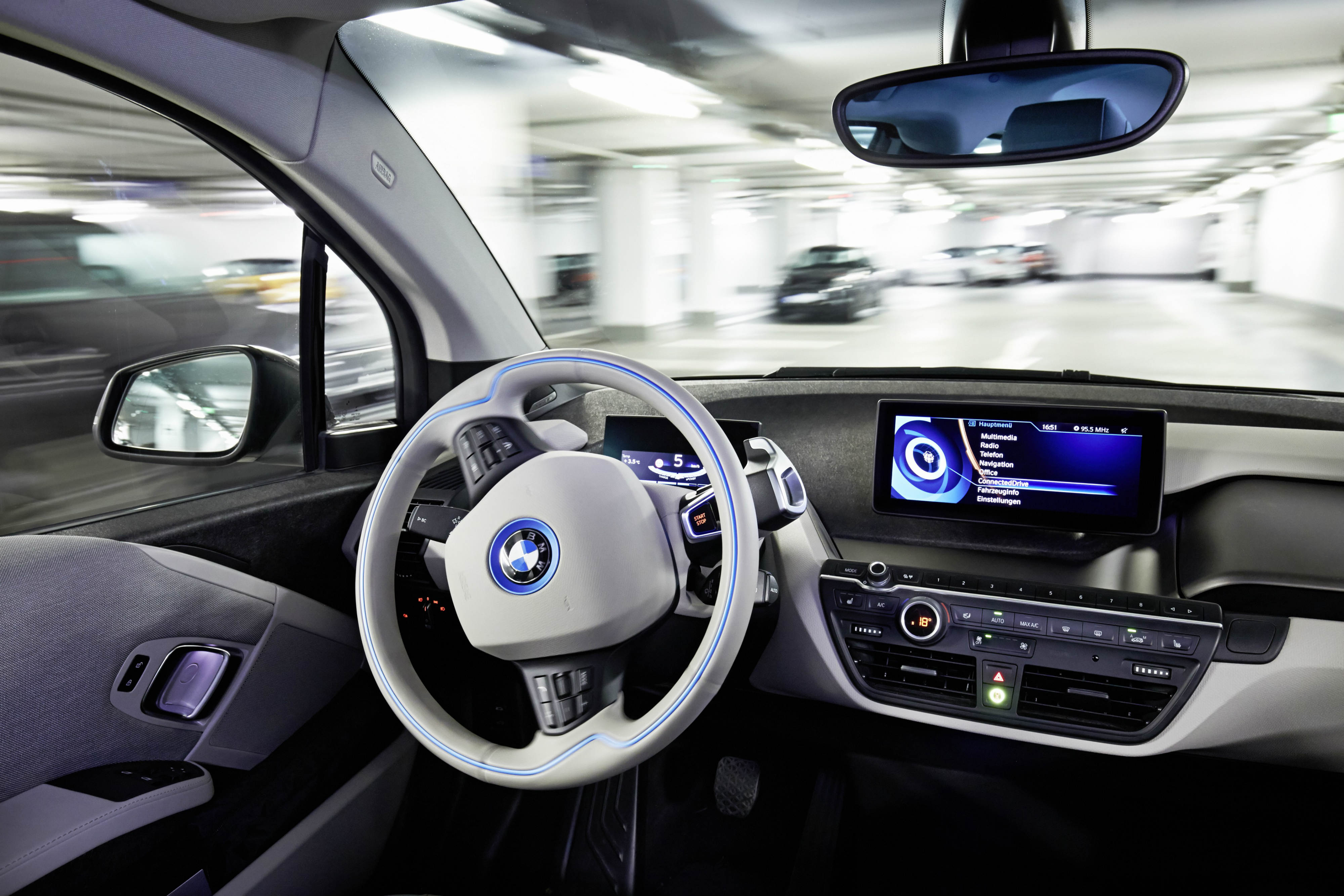 The German car maker demonstrated a driverless car to The Sunday Times in June 2011. It is one of many manufacturers working on self-driving car technology: Ford gave Driving a taste of the future when it let us test a self-parking system in October, and Audi recently showed how a self-driving RS 7 sports saloon could lap a racetrack nearly as quickly as one with a human driver.
The latest gizmo takes autonomous motoring to the next level, as it allows a driver to hop out of the car at the entrance to a busy car park and activate the technology using a Samsung Gear S smartwatch. Once the car has found a suitable spot, it will park, lock the doors and switch off. The watch is used to summon the car.
The boffins at BMW and Continental, a components supplier that is collaborating with the car maker on the technology, haven't said what happens if the car park happens to be full. And driverless cars cannot legally be sold to the public at present, so don't expect to be sending your Beemer to park itself as you slip away for a swift cappuccino any time soon.
Bond's 7-series ends up being launched from the roof of the car park. BMW will be hoping its self-driving i3 won't do anything quite so hair-raising when owners leave it at the entrance of a car park and send it off to find a space.
---
Don't know your bhp from your MPV? Click to take a look at our car jargon buster
---