News: Battle of the hypercars shifts into hyperdrive with McLaren P1 GTR
What do you get for £1.98m? A Formula One steering wheel …
---
Published 23 October 2014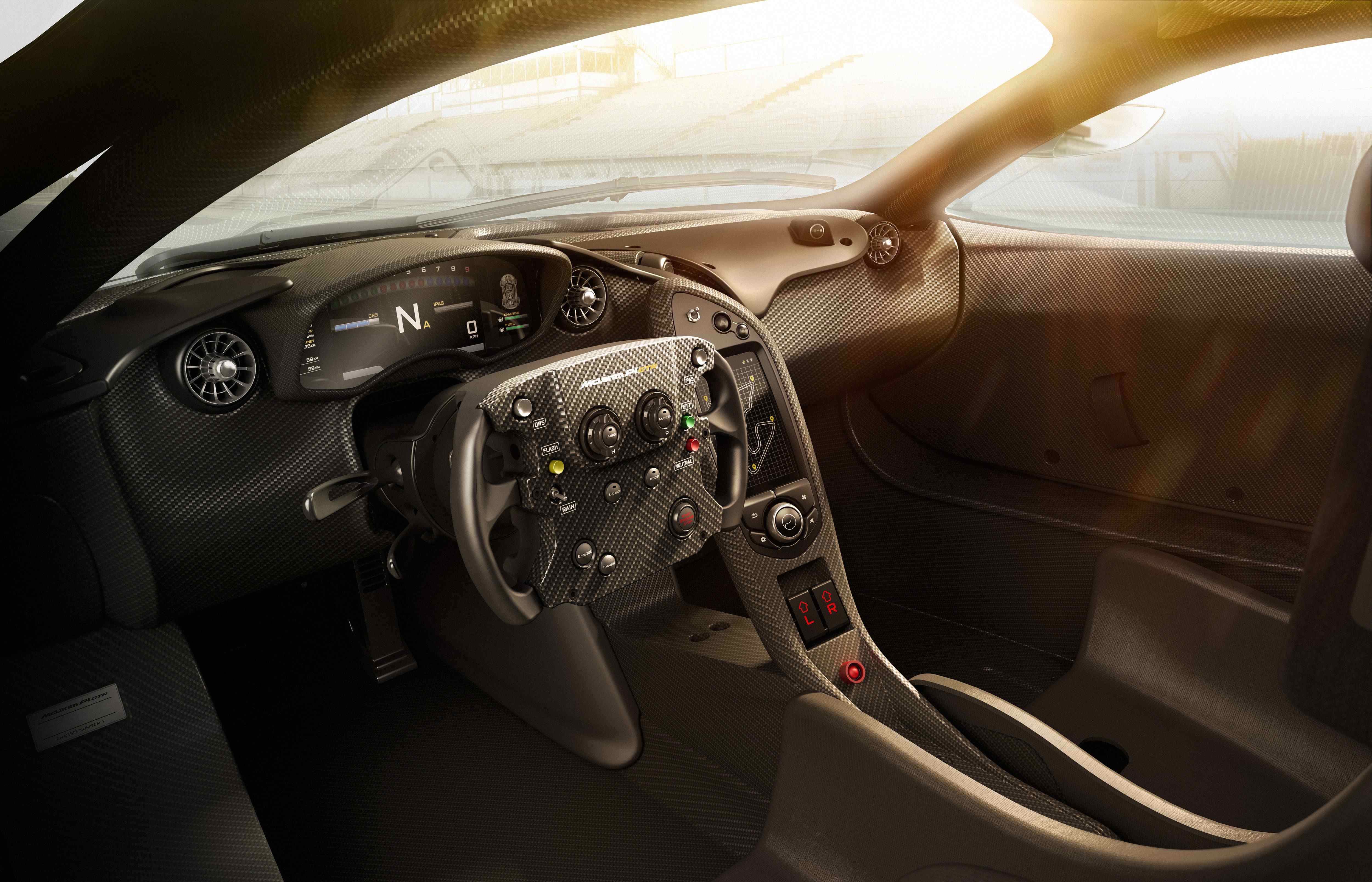 MCLAREN HAS shifted the battle of the hypercars into hyperdrive by revealing the hardcore interior of its new P1 GTR. If it looks like a cross between a Formula One machine and a DTM German touring car, that's because it is: the GTR has a steering wheel based on that of McLaren's 2008 F1 car and has the same seats as high-powered DTM machines.
The aim is to create a race-ready P1 that will see off any other car on a racing circuit, including Ferrari's LaFerrari and the Porsche 918 Spyder. The GTR is an extreme version of the marque's P1 hypercar, with the total power of the 3.8-litre V8 petrol engine and electric motor raised from 903bhp to a staggering 986bhp – or 1,000 metric horsepower.
To help manage the car's performance, the P1 GTR features Pirelli slick tyres, six-point racing harnesses and a multifunction steering wheel modelled on the MP4-23, the F1 car that powered Lewis Hamilton to the world championship in 2008.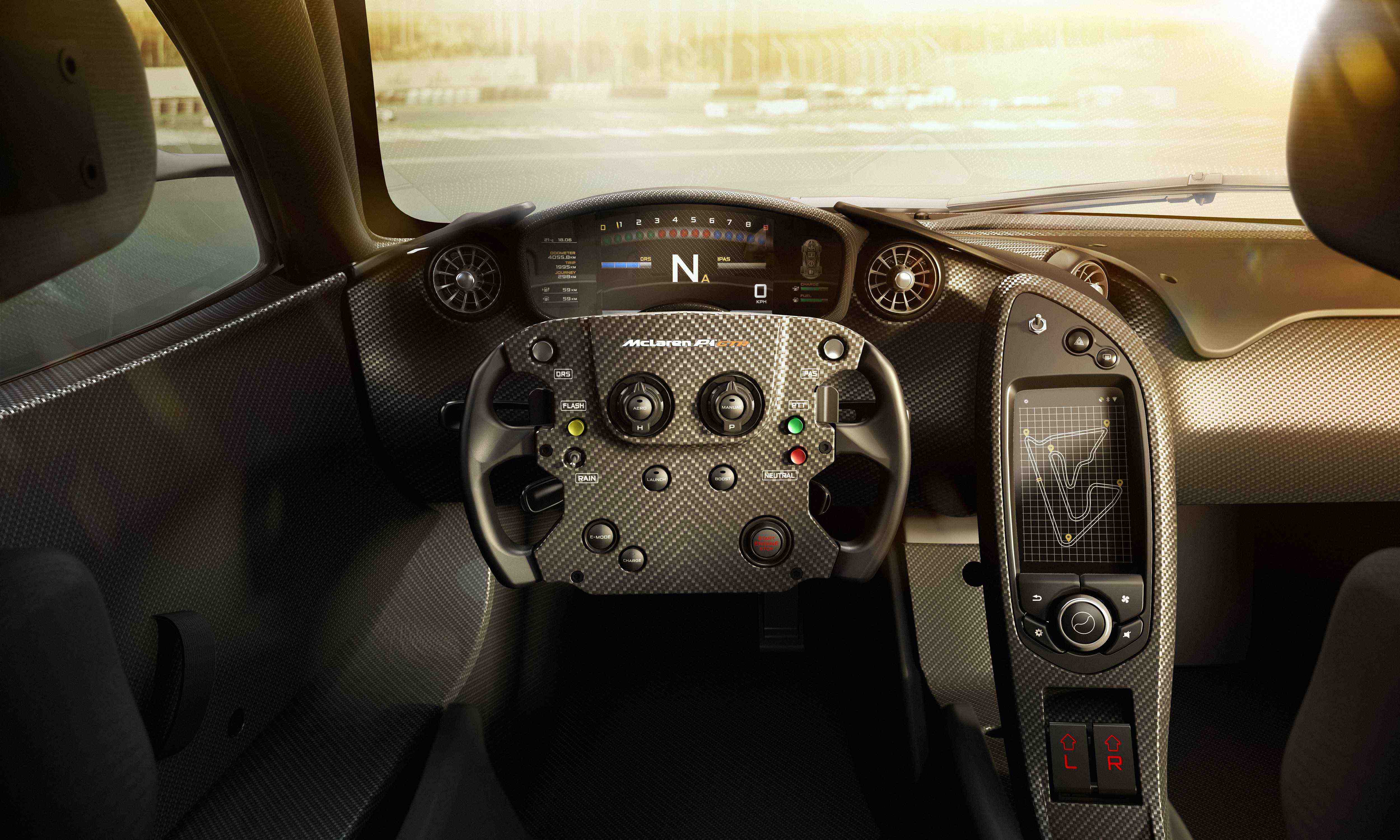 The wheel has been designed so drivers can use functions such as the drag reduction system and instant power assist and adjust car settings while wearing a racing suit, helmet and gloves.
With a price of £1.98m (over £1m more than a standard P1) the GTR costs as much as a modest apartment in central London, but then buyers are likely to be sort of person that owns the block, not just the flat.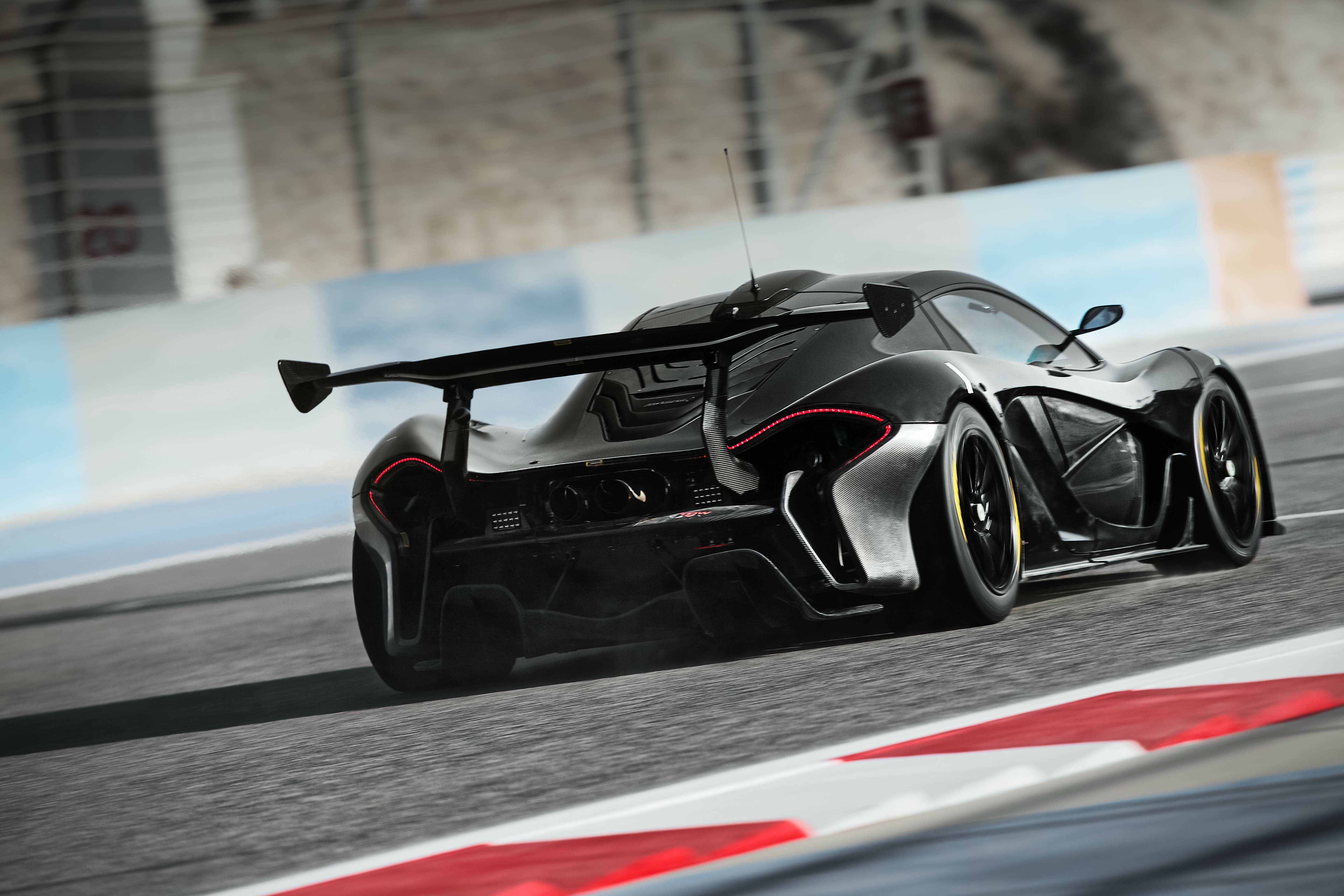 That price tag includes a place on the driver development programme at the McLaren Technology Centre in Woking, where customers will be trained on the simulators F1 drivers use, before hitting the racetrack in their GTRs for real. McLaren will also provide a dedicated team to maintain the car during track outings.
If you what to know what the standard McLaren P1 is like to drive, catch up with Driving's world-first test of the supercar.
---
Search for and buy a used McLaren supercar on driving.co.uk
---